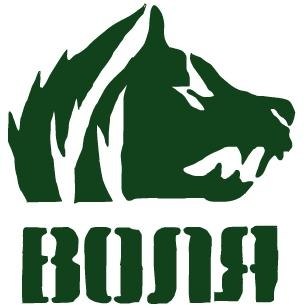 ✌
Freedom marksman
ModDB!
Contents:
- "So, what's this about..."
- "Faction alignment & description"
- "Glossary (for terminology)"
- "Refered sources"
So, what's this about...
A re-edit of an alignment chart, originally made by deviant user spockjedi, with respective alignment of the major factions from Stalker in it's universe. As he said, this can be a good guide to what faction you can join in Clear Sky or as general knowledge.
Here are them, with brief descriptions:
Lawful Good (Path of Integrity - Conformity/Tradition and Benevolence - UNJOINABLE AS A FACTION):
Ecologists - The Ecologists are government-founded researchers operating into the Zone.
The Ecologists focus primarily on research of new energy sources, antigravity, genome modification and teleportation, spearheading revolutionary research by studying and dissecting artifacts and mutants. (In STALKER, of course.)
In S.T.A.L.K.E.R.: Clear Sky, they're stationed in the mobile lab at Yantar, and are just beginning their research on the Psi-Emitter and Psi Protection Device.
Lawful Neutral (Path of Harmony - Security and Conformity/Tradition):
Duty - The Duty are a paramilitary clan of stalkers operating in the Zone with members living according to a code.
They, along with Freedom, are also one of the most powerful stalker clans in the Zone.
They are openly cooperating with the Ecologists at Yantar, transferring all recovered artifacts to them; so that the Zone can be better understood.
Lawful Evil (Path of Ascendency - Power and Security - UNJOINABLE AS A FACTION):
The Military - in the game, the military are government troops, who are often referred to simply like that, which are tasked with providing and maintaining security along the borders of the Zone.
By the end of Clear Sky, the Military presence in the Zone is all but eliminated, restricted to monitoring the entrance to the Cordon.
The military will always shoot the player regardless of what faction he's from.
Neutral Good (Path of Mercy - Benevolence and Universalism):
Clear Sky - The Clear Sky faction is an independent scientific/military organization focusing on understanding the Zone and is one of the major S.T.A.L.K.E.R.: Clear Sky factions.
At the end of STALKER CLEAR SKY, the faction remnants disintegrated and became a mere footnote in history.
True Neutral (Path of Equity):
Loners - Not much can be said about the loners, for they represent in-game just ordinary people.
They are neutral to the Freedom, Duty and Ecologist factions. Whilst not a proper faction of their own as per se, killing a Loner will earn the enmity of every other Loner, in-game; since they're a nomadic group, word of mouth is spread and can act directly on the player reputation (of course it's merely a "karma" system where killing one of their "members" earns negative points to the player when dealing directly with them or their allies).
Technically, Loners are the most ubiquitous group of Stalkers in the Zone as they can be found nearly everywhere.
In S.T.A.L.K.E.R.: Clear Sky, the Loners are a full-sized faction, at war with the Bandits because they are tired of being harrassed, robbed, and extorted. The "faction" is joinable.
Neutral Evil (Path of Supremacy - Achievement and Power - STARTING FACTION IN STALKER: CLEAR SKY/UNJOINABLE AS A FACTION):
Mercenaries - The Mercenary faction is a group of private military contractors operating within the Zone, though their exact base of operations is kept highly secret.
It is this bit of mystery that has earned all mercenaries the distrust of most stalkers as they fear that they might get a bullet in the head than a mutual understanding when talking to this faction.
This facition is hostile towards all other factions in the game, being neutral with the bandits in STALKER: SHADOW OF CHERNOBYL.
Chaotic Good (Path of Liberty - Universalism and Self-Direction):
Freedom - The Freedom faction is joinable in Clear Sky after doing a number of quests to them and later on in the game, after the leader, Chekhov, earns the trust of the player.
Their enemies are Duty, Monolith and Military.
They are neutral (mostly) towards the bandits, loners, ecologists and bandits in STALKER SHADOW OF CHERNOBYL.
It's mostly a joke-faction, since it's utility is debatable, even if they give out descent quests and prizes.
Chaotic Neutral (Path of Autonomy - Self-Direction and Stimulation):
Bandits - Bandits are members of the criminal underworld who "organized" themselves as a faction for different reasons; to make money by selling artifacts, hide from the law or to trade in weapons.
The in-game universe is full of Bandits, ranging from common thugs to serious criminals. Although the Zone gangs frequently fight amongst themselves, the criminal element still poses a serious problem for most loners, who are left defenseless when dealing with bandits, since they're "neutral" towards everyone else and no one knows where they stand.
After fending off a mercenary assault and being besieged by the Monolith faction, they are eventually defeated at the end of STALKER CLEAR SKY.
Renegades (UNJOINABLE AS A FACTION):
Renegades - In S.T.A.L.K.E.R: Clear Sky, they are a small sub-faction of Bandits at war with the Clear Sky faction. They are not as well-equipped as and are fewer in number than the Bandit faction itself, and are easily dispatched.
The Renegades are a loosely held-together faction of Stalkers encountered in the beginning stages of S.T.A.L.K.E.R.: Clear Sky.
It is unclear what ties the Renegades have with the Bandits. When one joins the latter faction, they will become neutral with the Renegades, and as such it is unclear what the goal of this faction is.
Chaotic Evil (Path of Luxury - Hedonism):
Monolith - A typical Monolithian is a former stalker brainwashed by psychihc energy in-game, by making them fierce warriors and eroding it's members' humanity.
The Monolith faction is considered to be the most powerful faction by far, easily as numerous as the armies of Duty and Freedom, with advanced technology that not even the Military possesses.
In-game as a whole, they are entirely hostile, the largest group in the Zone with the most advanced equipment. They are "held together" by a common goal, which is the destruction of all life, beauty, order and harmony of the in-game universe.