We just finished first pass out of five for processing the script for the demo. First pass includes simple proofreading, checking consistency, and adding more dialog.
Our writer also started a daily word count log. It has helped a bit with tracking progress and overall team motivation. But then art progress is still the biggest motivator of them all. I mean, what is a visual novel without art? Oops that was a spicy take.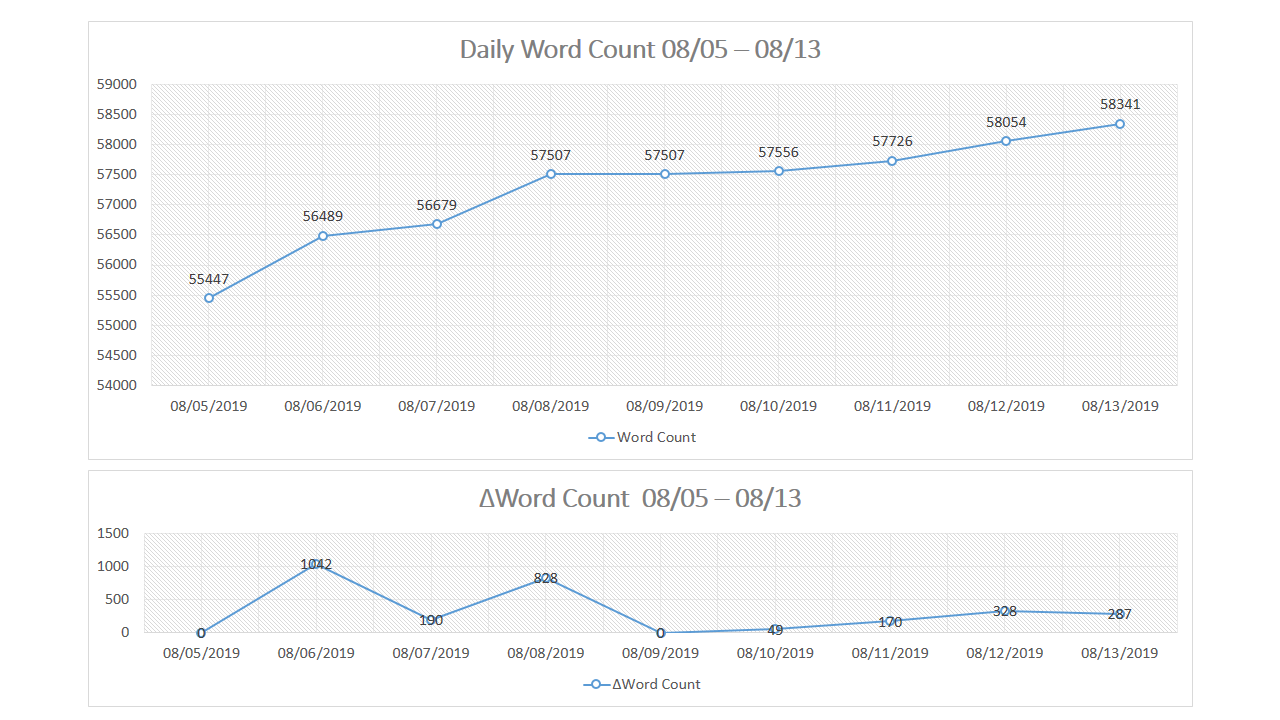 Gotta love PowerPoint for including an option to save slides as images lol.
Second pass is for cleaning up deprecated code and adding minor features if possible. The word count itself might not move since we're gonna refrain from adding new dialog as new code is being put in.
That's it for this update. Be sure to follow us on Twitter for more frequent (albeit smaller) updates.