So today, I finished the 14th level to Groovy Invaders. I plan on making 25 levels to the main story to
the game, and at least 5 secret levels that you can unlock after you finish the game.
I also added a Turbo Fire game mechanic. Where you can fire missiles faster as long as you have enough
green energy. ( Which is the green bar on the bottom right. )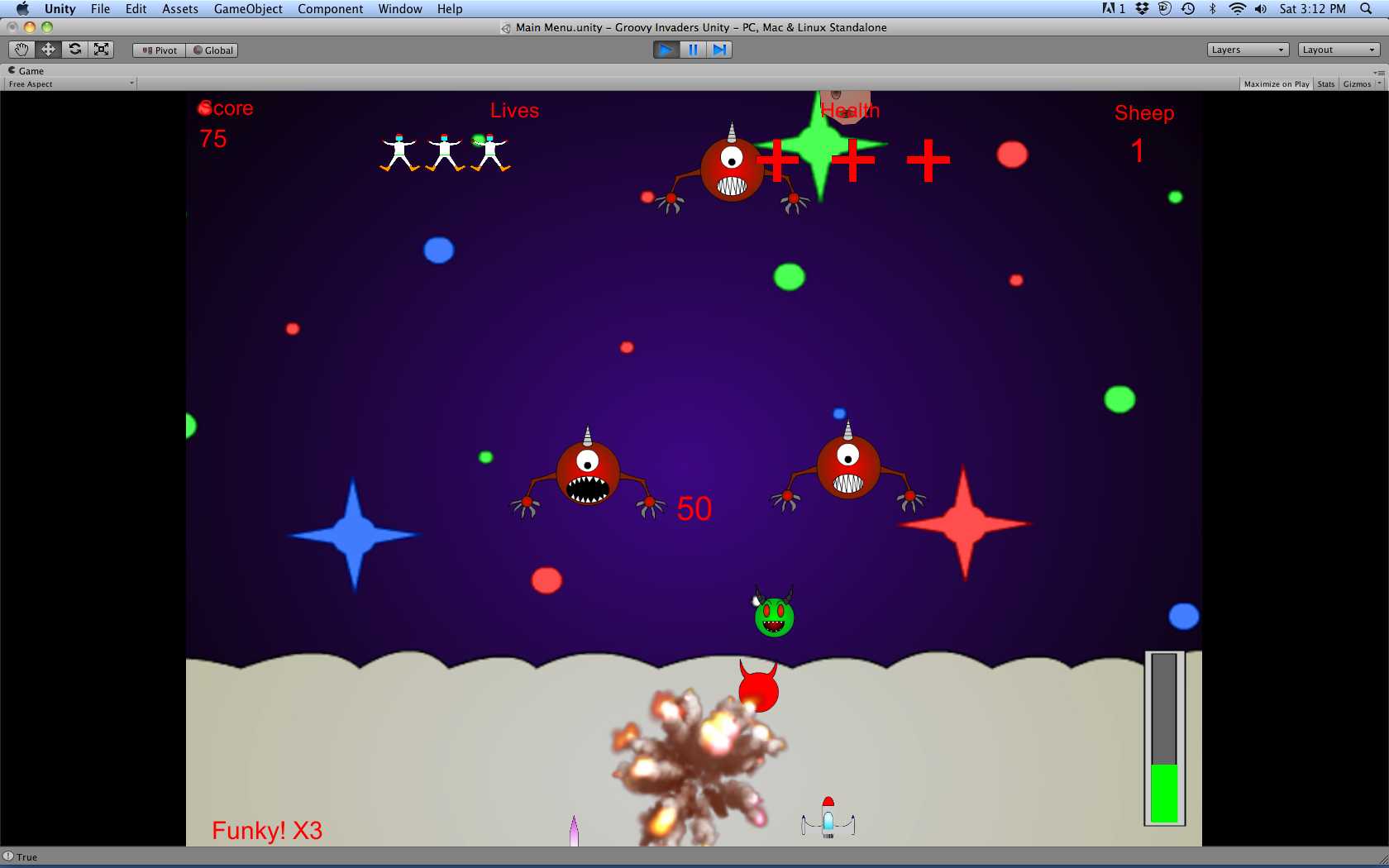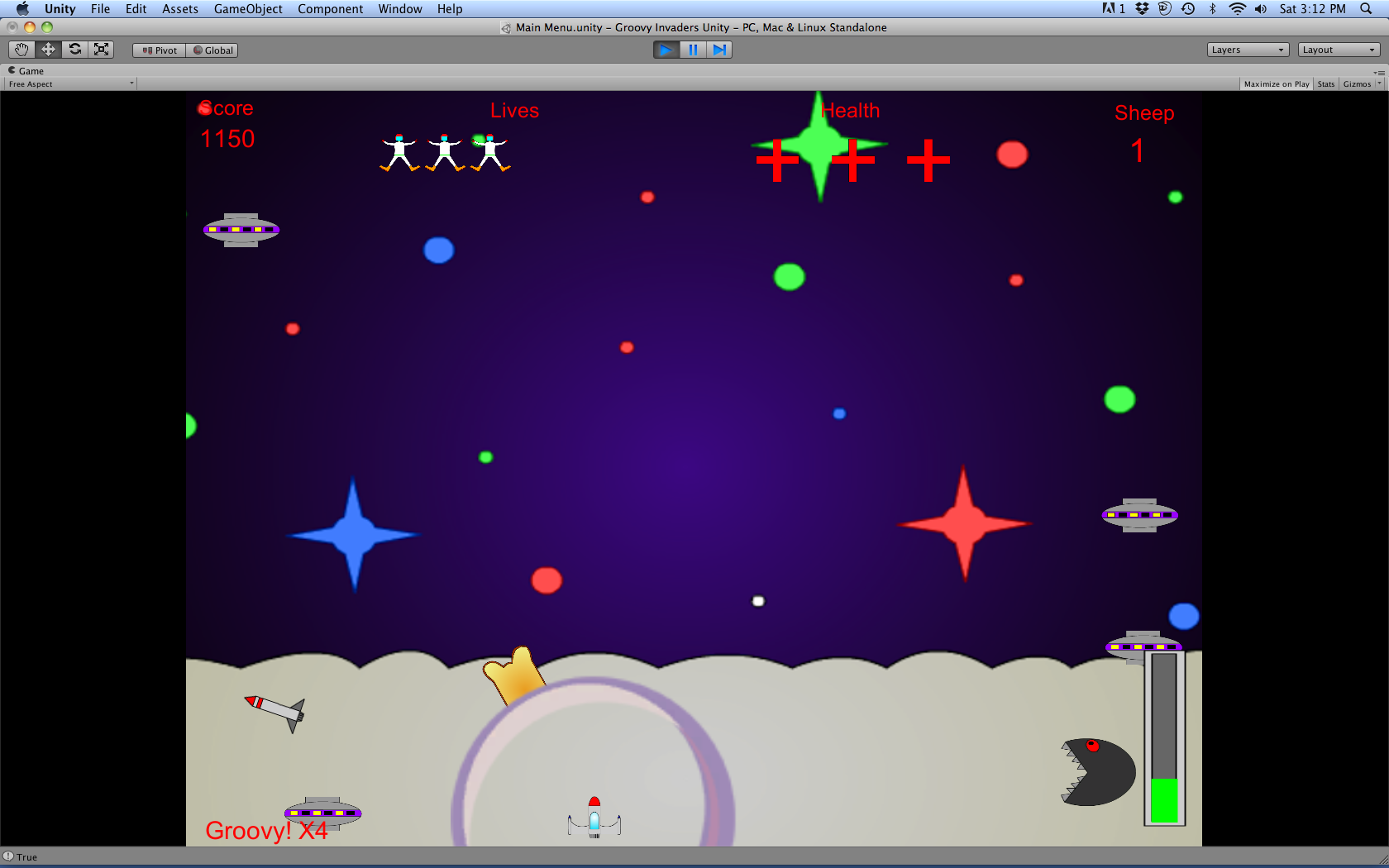 There's plenty more soon to come. Thanks for reading!