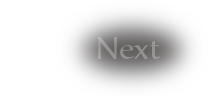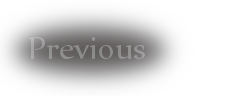 A year in review - 2012
Every year I write a blog summing up the events of the year here on ModDB, in real life and just anything that affected me in the world of gaming/modding/modeling.
This year it's safe to say I have plenty to sum up but I will try not to make this a boring blog to read.
First off there is the modeling. 2012 for me started out with models like the Athena, Lamborghini Alado, Axonn and Toa Ihlire. Many hours went into the building of these models and they are still among the best of my collection. I must say, not a bad start of the year.
However, in anticipation for Mass Effect 3 (a series I got to like a lot the previous Christmas) to come out I bought Skyrim. Skyrim was an unusual game as it (much unlike Mass Effect) tried to give you a story through making you do quests in whatever order you wished. I was not impressed.
I didn't start liking Skyrim until I started modding it with with the Creation Kit and I spent many hours having a lot of fun with that. But this fun was not to last, because a week later or so the disappointment that was Mass Effect 3 got released.
It can be discussed how the ending was bad and that the BioWare writers were a total bunch of fruitcakes but that has nothing to do with the fact it plain and simply killed my love for Mass Effect. I still like it, especially the previous two games, just not as much as I did before.
After that horrible business, I set out to see if there was any other game series that could beat Mass Effect for fun and story. Like this I came to play Deus Ex Human Revolution, a game with a similar approach to story telling and gameplay but without the disappointing ending. I liked it a lot but this hunt eventually led me to Rainbow Six Vegas 2, recommended by MattmanDude. Little did he know how much I would like this game and I never found anything better.
After having played so many games, I finally went back to modeling. I made models for my Space 3000 universe, spaceships of epic proportions. Then I moved on to colonizing Mars, one of my most ambitious projects.
It was also around this time the Source Filmmaker came out and I took the time to learn that tool, it was fun but eventually I ended up not finding enough uses for it so I went on to doing something else. This other something was Star Trek online.
For a short period of time there was nothing else that I did, I've never really been a Trekkie but I've always liked the Star Trek universe and if I do recall correctly, I had also rewatched all of Star Trek The Next Generation right before starting to play Star Trek Online. That might have had something to do with it.
This is already late in the year of 2012, and after me having reached many ranks and gained many ships in Star Trek Online, my interest started to fade.
It was also the time of the Steam Autumn Sale and there was one game in particular that sold surprisingly well. This game was ARMA II (Combined Operations), a military simulator game developed by Bohemia Interactive. Naturally when a game with such a specific target audience sells so well, you know there is more to the story than good marketing and a good price cut on Steam. It should also be noted I didn't actually buy ARMA II Combined Operations on the Steam sale but shortly after the sale when I was finally persuaded by the very same thing that made the game so popular on Steam at the time. It was off course DayZ, the zombie modification game that was so hugely popular. I started playing DayZ and it caught me just like it caught so many others. The game was a perfect example of how a game can make you panic without cheap horror tricks or monsters (other than zombies).
The survival aspect of the mod was by far the best. It really made me wonder why this had not done before. Take away respawns, 24 hour daylight and add the elements of hunger, thirst and cold and all of a sudden a game becomes a 100 times more realistic than one with high definition graphics.
I played DayZ for many weeks but somehow I also found the time to get back to modeling and make spaceships. I started out with some Star Trek models, no doubt because of me having played so much Star Trek Online. These models, the USS Neptunae II (B) and the USS Caesar, caught a lot of attention and there was a sudden demand for my models. I agreed to make some models for members of the clan I was in (the JSSG).
This turned out to be a great idea, as a result I made some spaceships of great variety like the Attaque, the Centaur, the Bronco and the Ironheart.
Now after continuing a bit more on these models and working together with the rest of the JSSG on a mod, we get to this month, December 2012. What could possibly have happened this month? Well for one I got a job and I finally posted the Tale of the Rakas, a story I started on almost a year ago.
That is the whole year as I remember it, kind of... Naturally there is this end of the world thing but since I wrote this on the 23rd and since you will most likely will be reading this either a few days later or even next year, I suppose it's safe to say the world didn't end after all. Big surprise...
Part 3 of the Tale of the Rakas is still being written and the illustrations are still being made. You can check out the previous two parts here.
So that's it for this blog, and this year. As always, have a merry Christmas, a good new year and have a nice day!
Admiral Skeybar