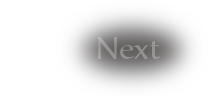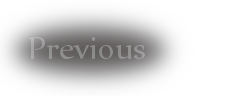 A year in review - 2011
And that's it, another year that has gone past so fast I'm under the impression that I might be time traveling. It seems like only a few months ago I was still making models without a care in the world and spamming ModDB with pictures of them. Though it seems those days are over, real life seems to close in on me and I should say already now that 2012 won't be a year where I will rank up another 24 levels.
I'm going to try to keep this short, no one likes long blogs and this blog theme I made doesn't really support it either.
So what have accomplished this year? What lives have I had an impact on and how was 2011 different from 2010? Well that's easy I say, there is 1 instead of a 0 at the end... smartass. Anyhow, I know my modeling has improved during 2011, I know people who might be stuck doing the same thing still if it wasn't for a small pat on the back from my sledgehammer of a personality (yes Metaltooth I'm looking at you) and in return the world of gaming has given me a clan, the JSSG made up from some of the most subordinary guys on ModDB (and now also one girl).
I proudly took over the Humor, Satire, Parody group in the beginning of this year and I've tried to keep it active, just like the Banners of ModDB group. ModDB is still my homepage and I hope it will continue being so for the next year.
But what would this blog be if it wasn't for games and mods, that's why we are all here isn't it? In 2011 I have had the time and privilege to play some of the best games ever made.
First of let's start with Mass Effect, a game series I've completely fallen in love with the past few weeks (and no I don't mean literally though to people who are familiar with the game I can see why you thought that)
Mass Effect is one of those RPGs, a genre I've only had a long distance relationship with once but otherwise avoided, and I can't for the love of god see why? It's a great idea to put the player in a more complex story that doesn't constantly focus on gameplay. But oh yes, now I remember why I never play RPGs, they always tend to focus on annoying upgrade systems, leveling systems that are bloody time consuming while you just want to get on with the game. So if you don't like the story of an RPG, don't bother playing it. At least, that's my new rule.
And yes, Mass Effect 1 did have a terrible inventory system that people somehow needed to focus on while being a lot more busy with the important bits like playing the actual game. I swear, by the end of Mass Effect 1 I had tons of upgrades and armors, armor powers, weapons, weapon powers and... ...so on piling up in my inventory that I hadn't even used. However I'm glad they fixed all that in Mass Effect 2 where you just occasionally found a new weapon and where you could actually feel the difference of the upgrade thus adding a bit more meaning to the system.
So I really like Mass Effect 2, though if you want to know more, go and read a proper review.
Second on the list, Portal 2. I reviewed this game after I played it in the beginning of the year so there is really no need to do a whole complex summary of the game other than saying it's really good fun while being more story oriented than the first game. In retrospect I must say that for a Portal game it was a bit to easy and Portal 1 is still the best Portal game in terms of gameplay.
Thirdly, a game I've had so many hours of fun with and it is... ...GTA IV? no! because that game is just like real life, really dull. Nope, the game is Just Cause 2, a game of robbing peasants of their vehicles, blowing things up and not much else.
This game is so much fun that I'd put this on my top 5 favorite games list, not that I have one but I would if I had.
Because blowing things up and driving, riding and flying is so much fun that I might just as well leave it at that, why? Just cause!
My fourth favorite game this year is Crysis 2 but I already did a review on that as well so... moving on.
Fifth game is Mirrors Edge and... yup did that one as well.
So moving on to mods. I'm going to do a top five of that as well I think.
Number one is Insurgency. I just loved the simplicity of the game and the fact that it was really easy beating the crap out of those CS source addicted kids that just took every opportunity they got to jump into my crosshair... but no they didn't because Insurgency doesn't have that, at least not for normal weapons. Which is partly why I just really like that game, it mixed the serious controls of modern realistic shooters with the fun of a simple team based run and gun game.
Two, Garrys Mod. Great sandbox editor where you can do pretty much anything you like. Well no, every time I build something I miss the comfort and precision of a proper axis tool real editors have. You might argue that is to make the game more easy to use but I'd say that's bullshit because pulling the axis of a simple red-green-blue axis tool is a lot simpler than moving an object with a HL2 (a game I did play this year and who wouldn't even make it onto my top 5 list if it was the only game I played all year) inspired "physics gun".
But it's still a fun mod to play and who wouldn't want to build their own flying car?
My third favorite mod this year is a mod that was actually released this year, No More Room in Hell is a Source mod I had a lot of fun with. But, I reviewed that in my last blog and since they changed the mod so much in the last update, disregard any advice I gave.
My fourth mod on the list is The Stanley Parable. A really nice but short mod with some great voice acting.
And the last mod is Zombie Master, another zombie game where one player is given control over all the zombies and will do its best to make sure the survivors don't survive much longer.
That is it. As I said, I wanted to keep it short. I hope you will all do well next year and keep on modding!
That's all from me this year, have a Merry Christmas!
Admiral Skeybar