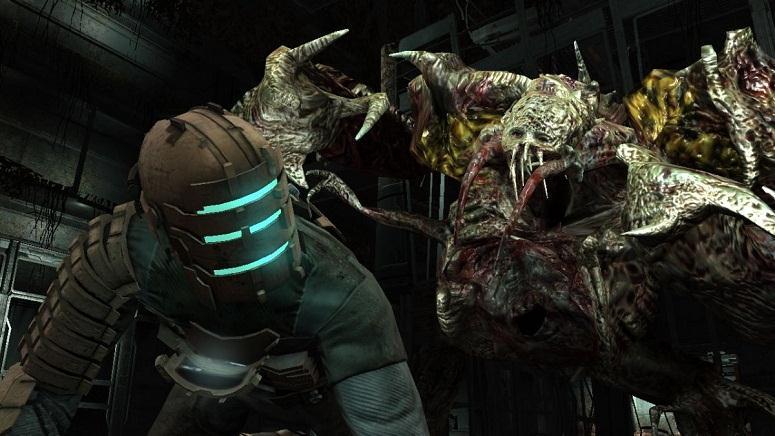 Games is in many ways the perfect medium for horror. Not only do we watch the hell is happening on the screen, we also participate in and experience the demons, ghosts and all the occult that should be behind the next corner. For this reason, the horror a new phenomenon, and the vast potential has left a lot of games that offer horrible creepy and thrilling adventures.
---
5.

Dead Space
In Dead Space staples we acquaintance of Isaac Clarke, an engineer who investigates problems on a spaceship only to discover the one terrible surprise after another. Before he knows it, he's alone in space against grotesque mutated Necromorphs.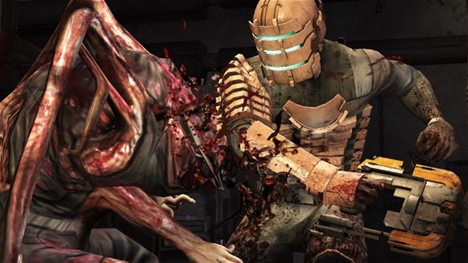 Necromorphsene is in no way any kind beings. Not only Mon traverse left around in an unknown ship with defective systems, but they downright ghastly killing machines is a real danger everywhere. Out of the blackest darkness flies the nasty bodies voted to end the lives of the poor engineer, and together with the constant unsettling loneliness they form an incredibly thrilling atmosphere for the player. Looking to sprinkle and sweat? Then this is the perfect game for you.
---
4.

Resident Evil
Resident Evil is by many seen as the survival horror genre's father, and had influence over many other games. A group of soldiers are venturing into a big and scary and sinister house standing in line as soon as you have moved over the threshold. An investigation suddenly turns into a deadly fight for life, with the nasty, hungry zombies brutally hunt you down.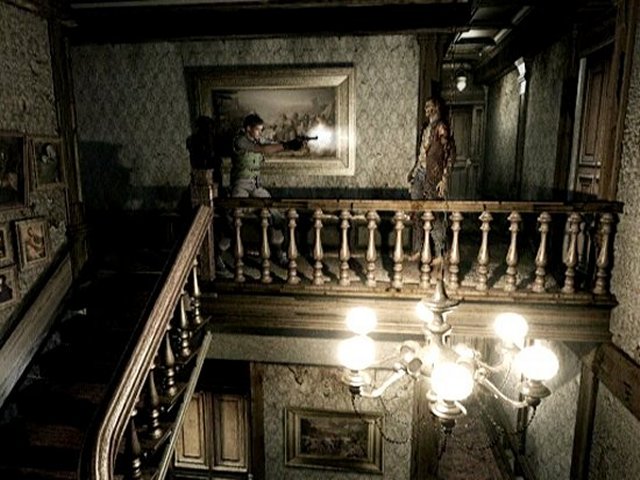 In many ways this is Resident Evil still left as a worthy kronksempel how a survival horror game should be. The hordes of zombies pushing while it is often a lack of ammunition, and storage system makes it even more thrilling. Classic scenes, as the serpent and the first meeting with the dogs, has received well-deserved place in gaming history. Game Feeling combined with the investigation in the bottom makes it a game that is hard to put down, a combination that makes it worthy of classic piston.
---
3.

Amnesia: The Dark Descent
Technology is anything but healthy for horror games. Many large developers have gone in the trap and priority availability rather than pure horror for high sales numbers, but fortunately there are also smaller developers focused and uncompromising interests. One of these is the Swedish Frictional Games, who have built up a good reputation in the genre of the game Penumbra: Black Plague and Amnesia: The Dark Descent.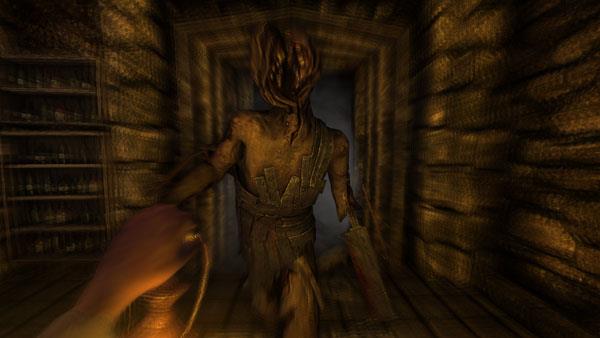 There is no doubt the latter will walk away with the space the scariest game. In the game you wake up in a giant castle without knowing where you are, why you are there or who you are. In pursuit of answers you encounter various sinister beings, and they can combine with the dark cause mental instability and panic. It's a game that really makes you feel helpless and lost, it stands out in the crowd by not offering any kind of weapon, and everything revolves around the protagonist's ability to keep a cool head.
---
2.

Silent Hill 2
With his morbid surrealism can Silent Hill 2 is described as a psychological horror thriller from hell. After the protagonist James Sunderland suddenly getting signs of life from the dead his wife tricked him into the mysterious town of Silent Hill, where one grim trigger the other. He quickly discovers that things are not as they should be, and what would be a beautiful reunion turns into being the worst James may experience.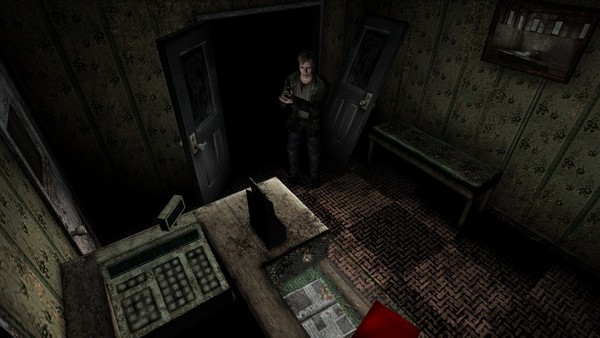 The monsters of Silent Hill 2 reflects the fact that James is most afraid of, something that has made a monster design that is both disgusting and interesting at the same time. Throughout the game you meet all the time in the most absurd forms of enemies and monsters, which combined with the game's hopeless atmosphere makes the game terribly sinister and disturbing. Take Pyramid Head for example, with its pyramid head without face turns loose on the helpless James with a giant meat knife. Anything you want to meet when you trudge home from football practice one late autumn night? Did not think so.
---
1.

Project Zero II: Crimson Butterfly
The reason why many people are afraid of the dark is not due. darkness itself, but ignorance of what is hidden there. This is something many horror exploits frequently, but what if the lights turn dark matter, and a camera lens is the only one who can reveal what is hidden there? The answer is Project Zero II: Crimson Butterfly, a game where you really never can be certain of what standing two feet in front of you.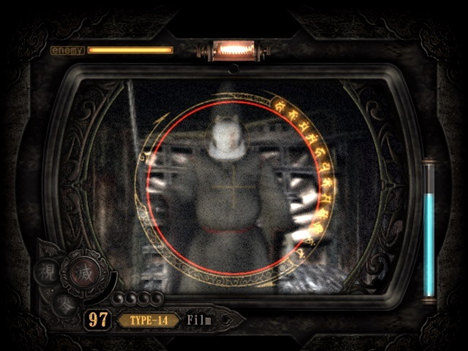 Although the camera wearing around - Camera Obscura - kills ghosts encountered, the ghosts first visible - and vulnerable - when you are close enough that they manage to scare the shit out of you before you get them all. The terrifying surprises are never too many, and a further hell reveals itself when you run out of film and the dangerous ghosts flying around freely, totally invisible to you. If that does not scare your tough I am, maybe it helps that the game is loosely based on certain events in a Japanese village ..
---
---