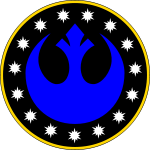 Alena's story will be posted here in the near future. This is probably the first time, I have written a full section of history of a character. It will bring her completely up to date with not only her attitude, her life in general, but also events. The events she's in that take place during "The Peaceful" Star Wars decade will be explained as well.
Chapter 1 (Can and will be edited)
Alena, a Sith of great power. She is unusual of age, being that of only 25. She is more mature then those of her age group. She is said to be smart, dazzling, and elegant in battle. Yet fierce and determined, she holds nothing back, no regrets, no mocking, no nothing, it's you live or you die, yet still she holds some sense of nobility. She will spare those who need to live, if she wins in a duel. Her power of the force is still limited. Her power still far below that of Lord Kairn. She aspires to reach his level, to hold such power under her whelm and promising to never foolishly give it away to someone such as Aaron Karax, the man known for becoming a Force demi-god.
Romance, hmph, there is no love. Not when you are in battle, not when you feel the rush of lives around you, the deaths of many cloud such thoughts. She holds no love, besides for her parents, and they had disappeared years before. They left without a trace, and only she knows of their home. She holds no emotional turmoil, she takes care of the things she needs to do, and that is all. Nothing can hold her back from releasing her inner rage filled with hate and anger. She holds other emotions as well besides that of anger and hate, but she prefers to hide them.
Anger can consume her, whether or not she is talking or fighting. They are sporadic, and can occur simultaneously and sometimes occur without reason.
And this is where the Story begins, Alena was with the Sith Order on Malachor. The stalemate between the Empire and Federation was worrying. The Kinyen crisis had yet to be resolved, even after a year.
"Alena," called her master
Alena heard and woke from her meditation and began to walk to her master..
"Yes, my lord?" she asked when she arrived by his side.
"I'm sending you on a mission to the Federation. You are to gather intelligence upon Federation troop movements. Do not let your self be seen by the Jedi." he answered as he turned toward her. "Do I make myself clear?"
Alena nodded, and answered "Clear," with a cold voice. Her master didn't seem to mind that cold voice she gave him.
This is only the small beginning portion of chapter 1. More to come.