.
Hi all,
Got great feedback from the AWC demo so far, over 100 downloads which is pretty good. The game is almost complete, so I'm on the lookout for a platform that wants it. Desura said no as they have trouble selling puzzle games, still waiting on Steam and Impulse but I am doubtful, I hear it's pretty hard to get onto unless you are already well known. If I hear from them then I will keep you posted, if not then its off to IndieCity!
I have also updated the website with the new trailer, which shows the final games artwork and animation, and added a download link to the demo!
I'd love to build more of a community around Jamo Games, somewhere were we can all get together, have fun and chat about stuff. Does anyone have any thoughts on this?
Thanks!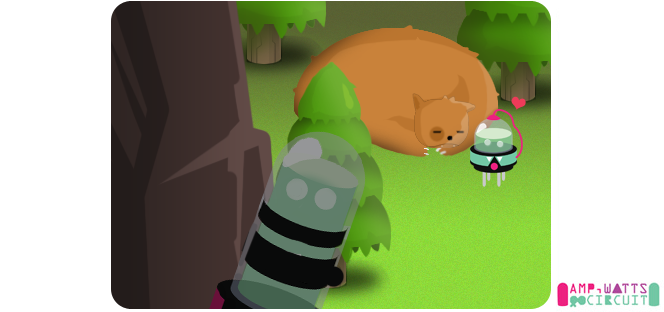 Make sure to follow Amp, Watts & Circuit on IndieDB, and join in the fun on the AWC group, where we have videos, playable demos, images, free wallpapers and bonus tracks from the game!
.