.
Hi all,
So it's finally released, Jamo Games' first game "Amp, Watts & Circuit"! It's a big accomplishment for me to get a game out there that people can buy, and I hope that anyone that does really enjoys it and finds it worth the money. I know I'm proud of how the game looks and plays now, and I have had some good reviews too, which has been awesome (9/10 gametwonk.com).
However, this by no stretch of the imagination means that my work is over, now I have to figure out how to make people want to buy it! To help me out with this I would love feedback from anyone who is willing. Did you buy the game? If so, what did you like about it, what would you change? If not, why not? Are there features you would like to see, did you not enjoy the demo, or just didn't know it existed until now?
Hopefully at least enough people will buy it to warrant me making another game! And if you did buy it, thank you so much, you rock! Please fly the AWC flag proudly, and get your friends involved!
Here are links to the game if you want to buy it -
Indievania - Indievania.com
IndieCity - Indiecity.com
Thanks folks!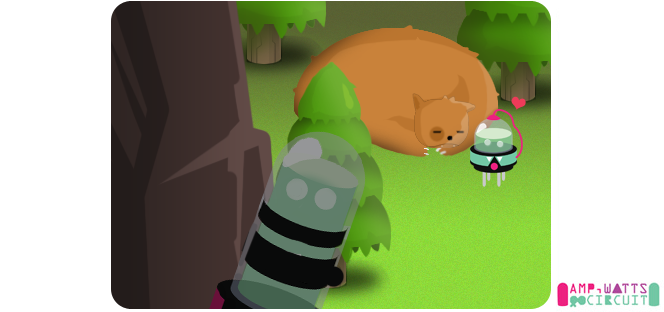 Make sure to follow Amp, Watts & Circuit on IndieDB, and join in the fun on the AWC group, where we have videos, playable demos, images, free wallpapers and bonus tracks from the game!
.