.
Quick update alret!
In AWC, before the level starts, the player gets to see a "ready" image. These images help to tell the back story of the game, give a tutorial, set the scene or just have fun with the characters. There are a stack of these in the game, so I thought I would upload a sample of what you might see. This scene shows Amp's family tree.
See how he got his good looks?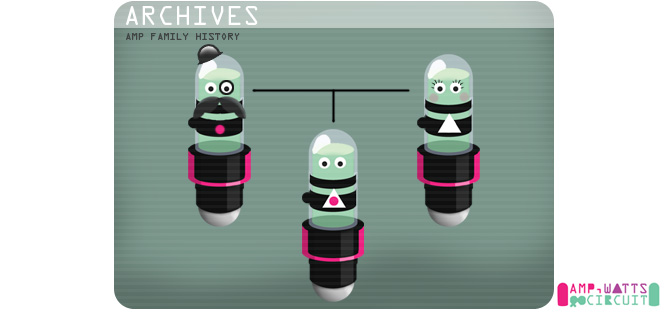 There will be a demo of the game released very soon, so make sure to follow Amp, Watts & Circuit on IndieDB, and join in the fun on the AWC group, where we have videos, images, free wallpapers and bonus tracks from the game!
.