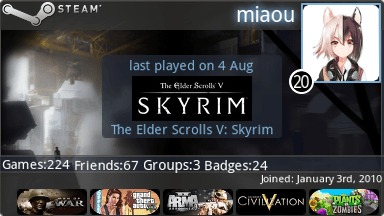 Feel free to check my steam profile.
I mostly play ARMA 2 Combined operations and Men Of War game series. Sometimes i play CS:GO, Company of Heroes, Dark Souls and Grand Theft Auto V.
Trying to make my own mod for MoW since 2011. I've done many things but never published em'.
I do also airsoft. Damn, it swallows my money.