---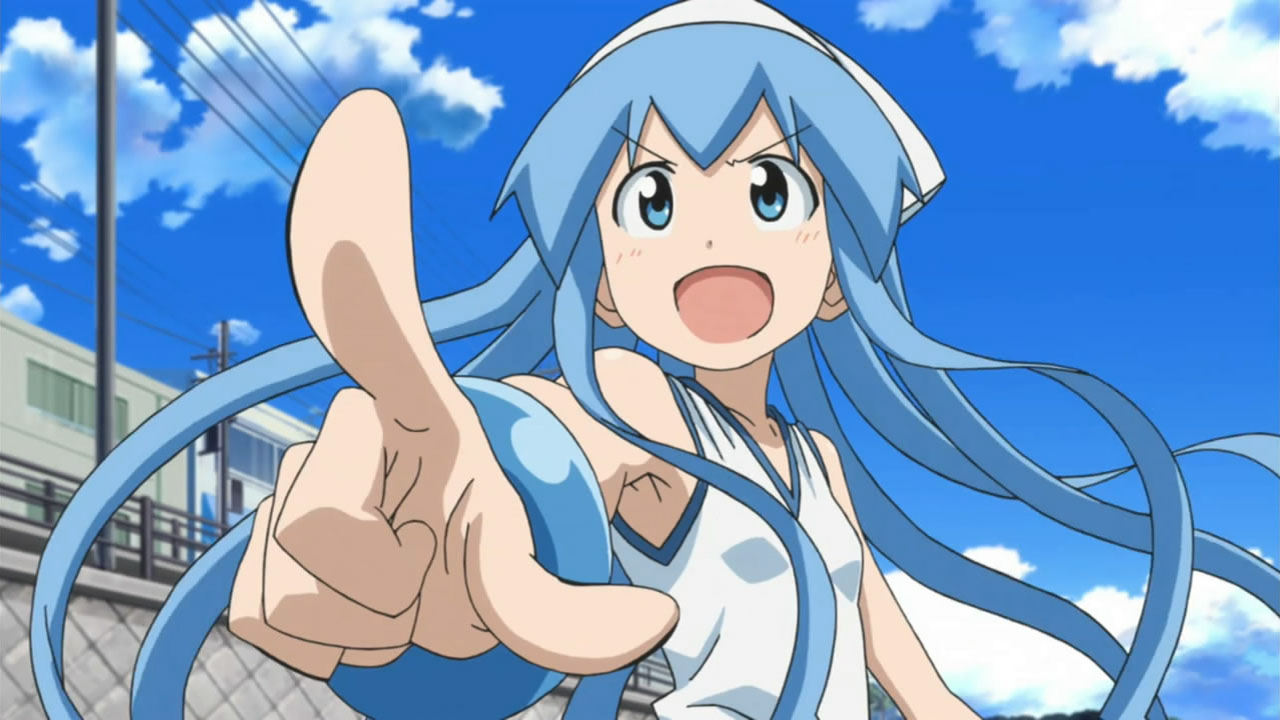 List of my favorite Loli-err I mean Anime Characters

Rin Kokonoe (Hottest Loli Ever Drawn!!) - Kodomo no Jikan

Kudryavka "Kud" Noumi (Another Hottest Loli ever drawn) - Little Busters/Kud Wafter




Hina Takanashi (A Cute and Adorable Loli) - Papa no Iukoto wo Kikinasai!

Miu Takanashi (One devilish Loli) - Papa no Iukoto wo Kikinasai!

Shinobu Oshino (One cute Loli vampire) - Bakemonogatari/Nisemonogatari




Astarotte "Lotte" Ygvar (A Cute Succubus Loli) - Astarotte no Omocha!

Ink Nijihara/Pastel Ink (Another Super Cute Loli) - Moetan

Koromo Amae (One of the Cutest Lolis) - Saki




Ika Musume (One Cute Squid Loli) - Shinryaku Ika Musume



Sora Takanashi (A haruhi clone Loli) - Papa no Iukoto wo Kikinasai
Elise Toudou (Another Super Cute Loli) - Seitokai no Ichizon
Kokoro Katsura (A Super Cute Loli) - School Days


Chika "Chi" Ito (Cute Boyish Loli) - Ichigo Mashimaro

Asuhariet "Asuha" Touhara (Half Human - Half Succubus Loli) - Astarotte no Omocha
Seika Amatsuka - Baby Princess
Yuuna Amatsuka - Baby Princess
Fubuki Amatsuka - Baby Princess
Watayuki "Yuki" Amatsuka - Baby Princess
Mari Amatsuka - Baby Princess
Mizuki Amatsuka - Baby Princess
Sakura Amatsuka - Baby Princess
Nijiko Amatsuka - Baby Princess
Sora Amatasuka - Baby Princess

Ingrid "Ini" Sorveig Sorgrims - Astarotte no Omocha
Ushio Okazaki - Clannad After Story

Mio Tezuka - Moetan

Chise Umenomori - Mayoi Neko Overrun
Yuuki Kataoka - Saki
Shizuno Takakamo - Saki: Achiga-hen

Mio Isurugi - MM

Mayoi Hachikuji - Bakemonogatari/Nisemonogatari

Karin Sawatari - He is my Master

Miria Mackenzie - Jewel Pet Tinkle
Akari Sakura - Jewel Pet Tinkle

Ana Coppola - Ichigo Mashimaro

Matsuri Sakuragi - Ichigo Mashimaro

Mitsuki Sawatari - He is my Master

Akari Akaza - Yuru Yuri

Nana Deviluke - To Love Ru

Mikan Yuuki - To Lover Ru




Momo Deviluke - To Love Ru

Yami - To Love Ru
List of Animes I've watched:
Kodomo no Jikan
Papa no Iukoto wo Kikinasai!
Astarotte no Omocha!
Moetan

Shinryaku Ika Musume

Ichigo Mashimaro
Saki
Saki: Achiga-hen

Toradora
Yuru Yuri

Motto to Love Ru

KissXsis

Bakemonogatari

Nisemonogatari

Mayoi Neko Overrun!

Seitokai no Ichizon




He is my Master

Popotan

Mitsudomoe




School Days



Naruto
Naruto Shippuuden
Gakuen Alice
Gundam Seed
Gundam Seed Destiny
Bleach
One Piece
Flame of Recca
Full Metal Alchemist
Blood+
Devil May Cry
Detective Conan
Shaman King
Hunter X Hunter
The Law of Ueki
Ranma 1/2
Samurai X
To Aru Majutsu no Index
To Aru Majutsu no Index II
To Aru Kagaku no Railgun
To Aru Kagaku no Railgun S
Mondaiji-tachi ga Isekai kara kuru sou desu yo

Oda Nobuna
The World God only Knows(season 1 - 3)
NouCome
Little Busters Refrain
Chobits
Acchi Kocchi
OreImo
OreShura
High School DXD
Ro-Kyu-Bu!
Ro-Kyu-Bu! SS
Date-a-Live
Kiniro Mosaic
Kotoura-san
Choujigen Neptune
Hentai Ouji
GJ-Bu
Tamako Market
Haganai
Haganai Next
Chuunibyou demo koi ga shitai
I've just started watching those animes that some suggested...
Visual Novels Im Currently Playing so far:
Kud Wafter

Your Diary
Naisho no Naisho!
Little Busters!
Rewrite

Mirai Nostalgia
Monobeno

---