In the spirit of bringing entertainment and enjoyment to the world, Broken Knight Games is proud to announce 'Dog Days' will be available for anyone to play on Kongregate.com. We are excited to release this alongside our Android version.
'Dog Days' is a fast-paced, side-scrolling, arcade game which is continues the age-old saga of dogs versus cats. Play as Agent Apollo as he journeys through over a dozen worlds fighting the evil C.A.T. Corp!
We have optimized the controls so it can be played flawlessly using a keyboard and mouse without compromising any of the game play from the mobile build.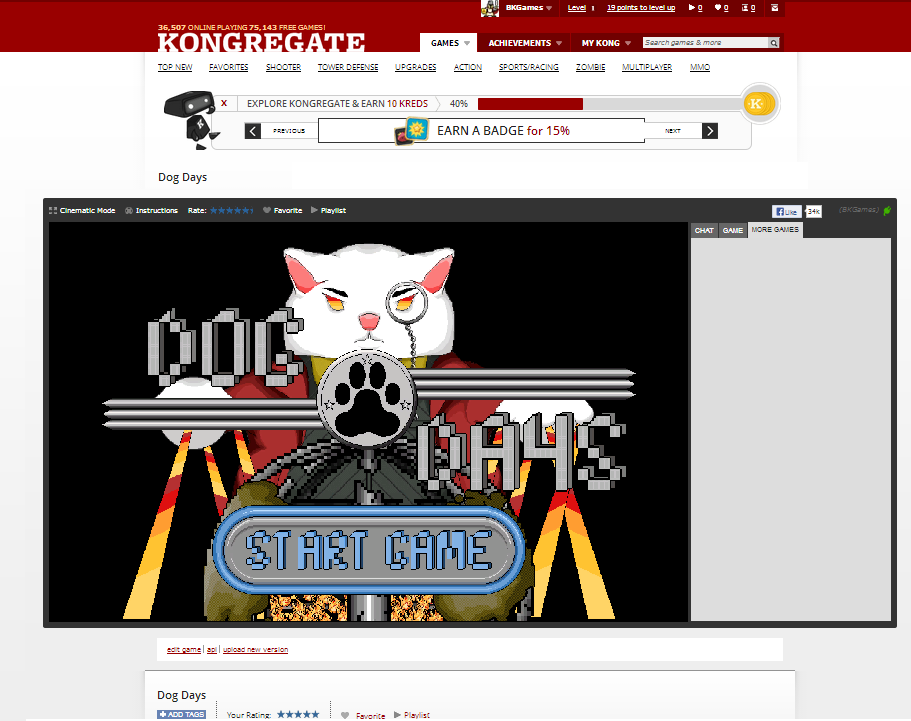 Thank you to all who have supported 'Dog Days' and have spent time enjoying the game. We look forward to getting feedback from players!