I have finally created Kerkythea renderings of the Pirate Ship. After a month of modeling and over a week of rendering, I finally had some success. The main thing I learned was not to put soo much detail in SketchUp. I need to make some short-cuts for curved edges instead of using 100's of polygons for one curve. This will speed up production times and rendering times.
I continually got errors in Kerkythea because there were way too many polygons to render.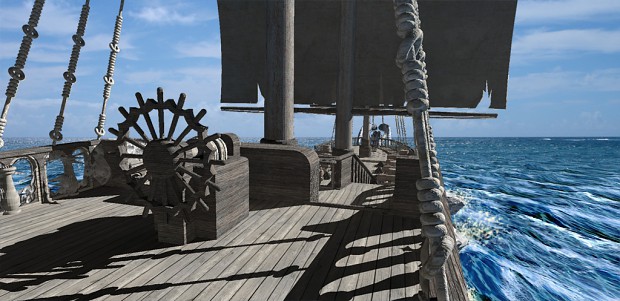 Everything is a 3D model except for the furthest ocean and the sky. I looked for Public Domain High Resolution images with no direct sunlight to blend into my renderings.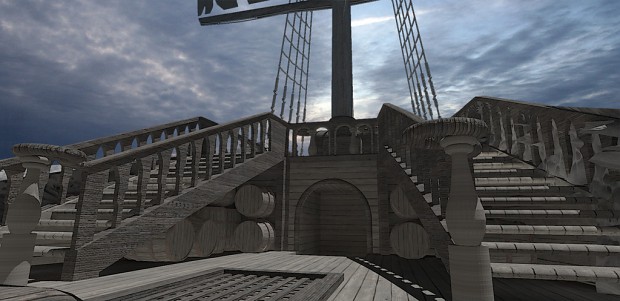 The barrels, rails and steps came out pretty nice. I did have problems with the posts in the front. They didn't like to project the material around, but I did make them smooth out.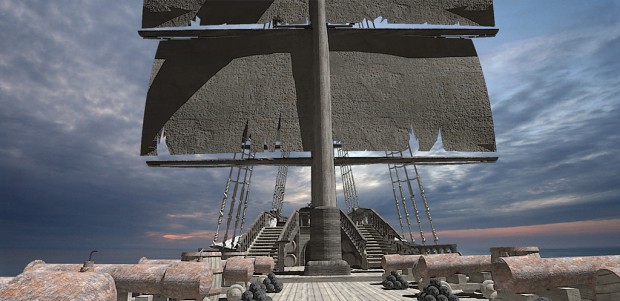 Canons and Sails. I had a lot of fun creating the texture for these sails and then adding a bump map. If I had more time, I would have added detail to the tears.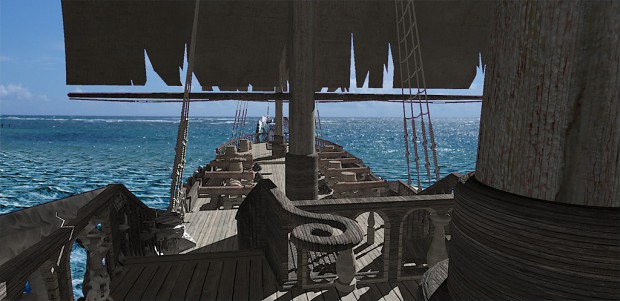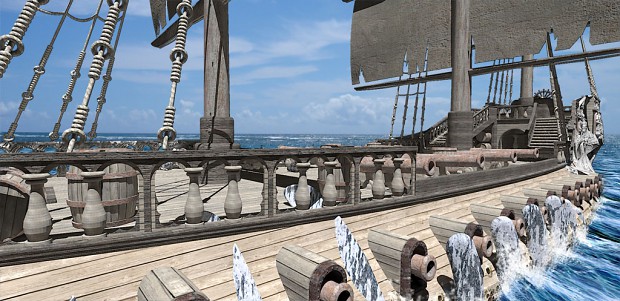 The water splashes in each rendering was created in Photoshop so the ship would appear to be moving. The white/gray surfaces is a whale skeleton under the ship.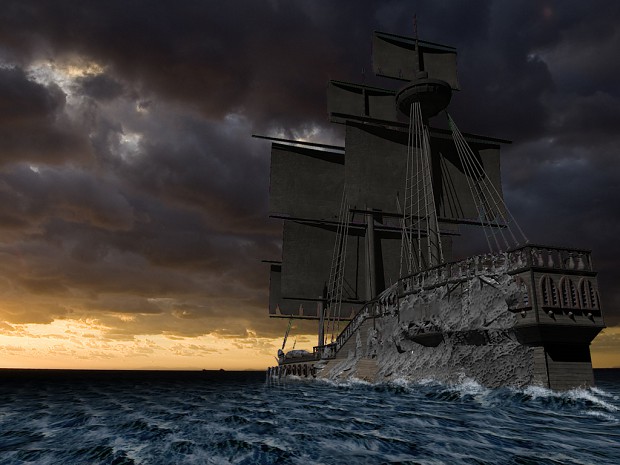 The water was also created by merging two photos of water in Photoshop, making it a seamless tile and then creating a repetative mesh surface that pointed up in many areas. Very difficult and you can still see the tiling. I give respect to those who have created a convincing water or ocean.