The Blitzcrank Observation



You can also call this the "Devourer Observation", if you will.
Have you ever played a character in any PvP game that relied heavily on one skillshot?
If so, then you are familiar with this.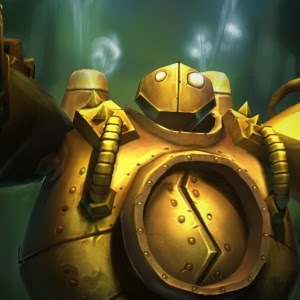 The way it works is very simple, and is as follows:
If Blitzcrank misses, he's a noob.
If you get hooked by Blitzcrank, you're a noob.
If you have played games like these you know how true this is, and if you're a reasonable person you will immediately take note of the logical inconsistency here.
This is how people online think whether you're playing Heroes of Newerth, League of Legends or Defense of the Ancients. (Or really, any other game for that matter)
It's simple - yes - but it's really funny how much of a raw deal the people on either end of this get.
Ultimately I would say this reflects how negative some communities are (or maybe just humans in general, but I would like to think not), after all, the logic could easily be rearranged to the following.
Blitzcrank hit his hook, good job!
A player got hooked by Blitzcrank, bad luck!
Positive and logical.
Goodluck in your next match ;)