I've not had much time on my hands lately if you've been checking this blog, common problem i know, but mainly because the PC i use is a shared one; The plan is to save up for a new Gaming rig and go all out, reviewing, making video's, recommending and just generally helping all you peeps.
Between cappin' foo's on BF3 and checking out mods on the internets, i was thinking about how some of the older games, from the previous generation for example, can still give the new games a run for their money; and i figured i'd try and showcase graphics comparisons between a heavily modded older game, compared to a newly released one.
I'm only focusing on the graphical eyecandy and comparing the generation gap, don't want to go into semantics on gameplay or storyline.
This might be edited/continued depending on the feedback.
GTA IV Vs GTA San Andreas
[Just to clarify these aren't my screenshots, i don't intend to take credit for any of the images]
GTA IV [From Google]
GTA San Andreas [GTAForums Image]
GTA IV - General Street view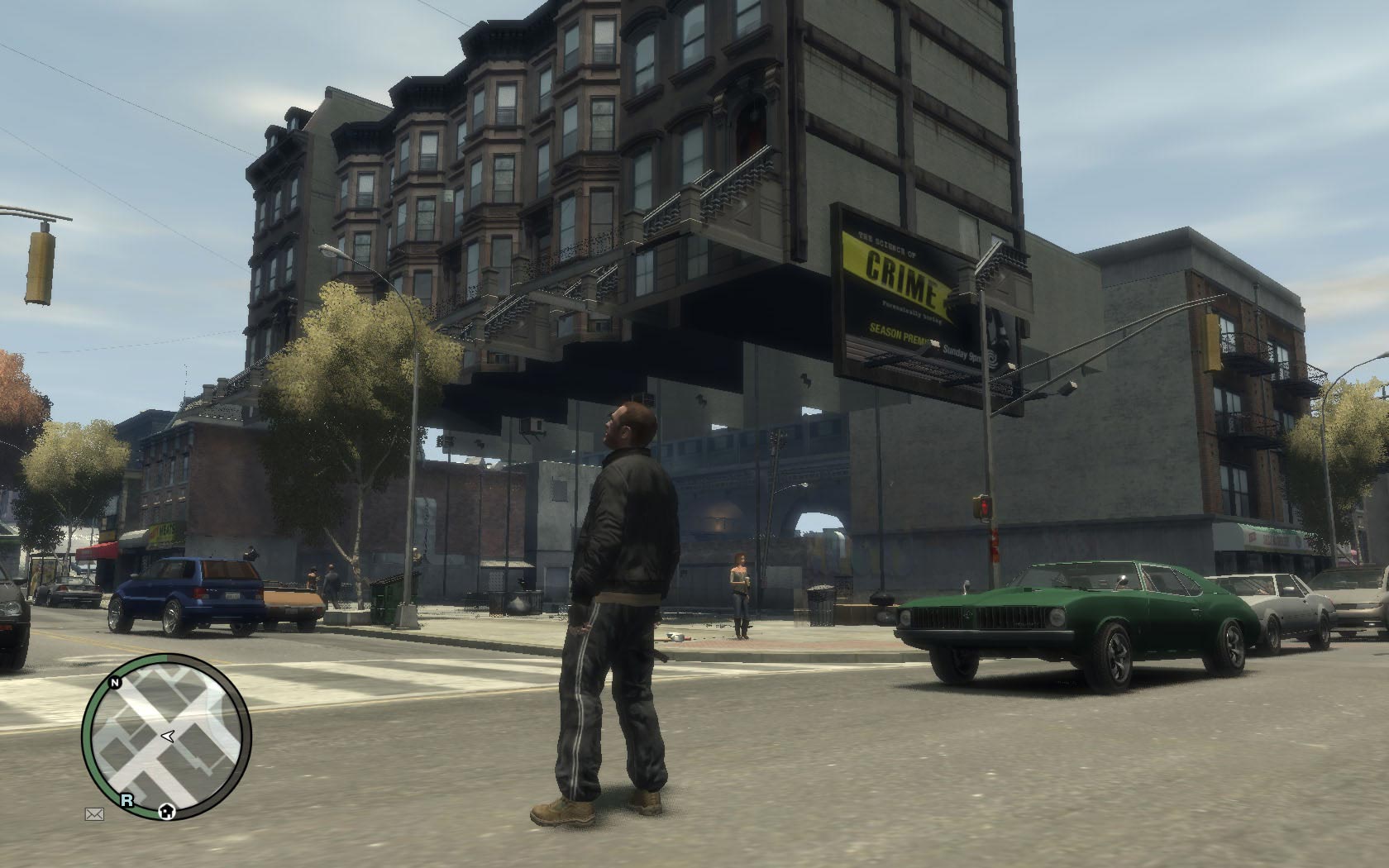 GTA San Andreas [Heavily Modified no doubt]
Enb Series definitely carries this game in terms of lighting and reflections, especially noticable compared to Vanilla San Andreas, where the texture of the cars doesn't seem metallic at all.
On a pure visual point of view i'd say that They both look pretty good when compared.
I'll list some of my personal favourite Mods, and those i definitely consider Must Haves:
SRT3 - A full higher resolution retexture of the whole map, immediately makes it into a much prettier game.
Project Oblivion 2010 - remodels all of the foliage and trees to high resolution counterparts, compliments SRT brilliantly.
Enb Series - This is what you want if you have a high end system and want San Andreas with sexy lighting. quite widely known, and there are lots of premade configurations on forums if you don't feel like tweaking it, although it's worth the time.
SA Overdose Effects - Now why couldn't this have been out when i was playing san andreas for the first time? This mod replaces all of the particle effects in the game, making them much more fucking badass. bigger and better explosions, more gore, dust trails, better muzzle flashes on weapons, generally a massive improvement. One of my particular favourites among the changes is the new smoke, holy fuck, i've seen modern games with worse. this is a mod you just need to get.
Now i know it's probably unfair to compare a Heavily modded game to a vanilla version, i'm not nitpicking, GTA IV was a lot of fun, i'm just showing the potential of the previous games, and how, although 4 years apart, it can still be prettied up with the dedication of the fans, some of the people on GTAGarage and the GTAForums are awesome for putting so much effort into the GTA series, Reviving gameplay and story favourites that both old and new gamers can enjoy.
[Mods listed can be found on GTAForums and GTAGarage respectively, they aren't my mods. Kudos to those who made them though, working graphical miracles.]