The project :
The initial idea was to make a game for the AGBIC Contest on www.tigsource.com.. Every contestant has one month to make and finish a game. The theme here is to get inspiration for an imaginary Japanese game cartridge.
I have to admit that I'm really fan of these contests, because they provide and carry enough motivation or me to pursue and finish small game projects. Not to mention the audience, and the people of TigSource community that are both skilled and passionate.
For my game, I choosed this one, for his nice orange clay look. I fell in love with this dark atmosphere, and was imediatly challenged to recreate this visual in realtime 3D.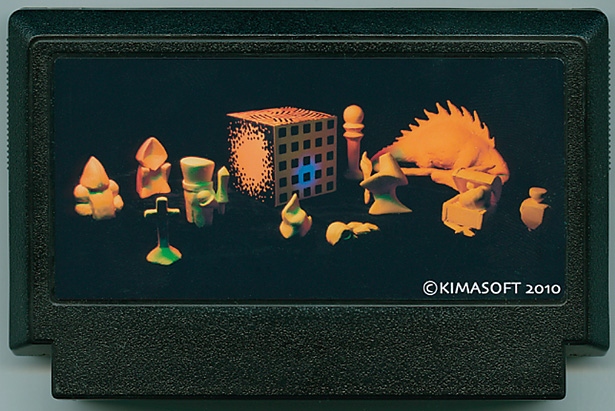 Preview :
Here's a small peak of the game, so far. The mechanic of the game is straightly inspired by an old arcade game called 'Metrocross'. As my version takes place in an imaginary medieval world, I decided to call the game "MedieCross".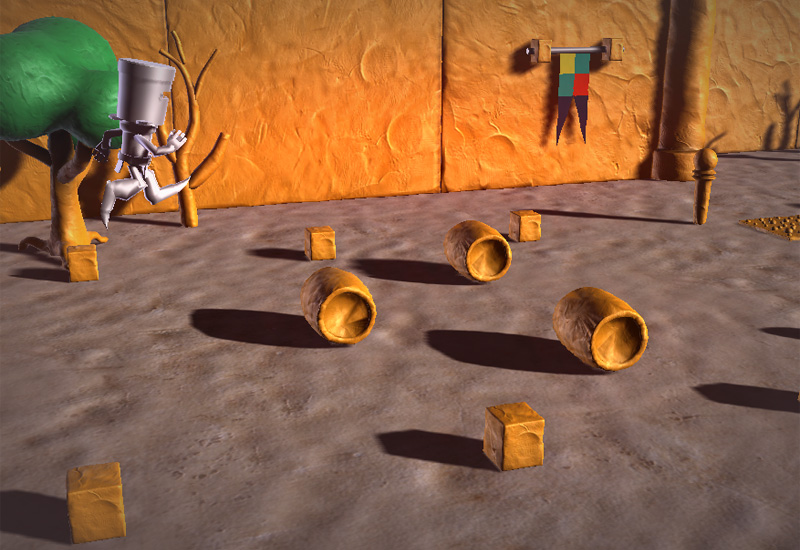 This level was designed with www.gamestart3d.com , my tool of reference as usual, with the assets below. As the tool provides a lot of facilities, such as a wysiwyg editor & instances, it's really a breeze to create levels with it. Not to mention that level design isn't exactly my area of expertise :')