/

Big change on my profile

\
I've been doing a lot of trips round the world, which is also the reason why I have been very little here on the website. Firstly I would like to say Happy New Year to you all even if it a little late for that now. Also want to thank everyone for good information about anime in the past, I have seen plenty of different type of anime series nowadays, and will continue to have good suggestions from you all.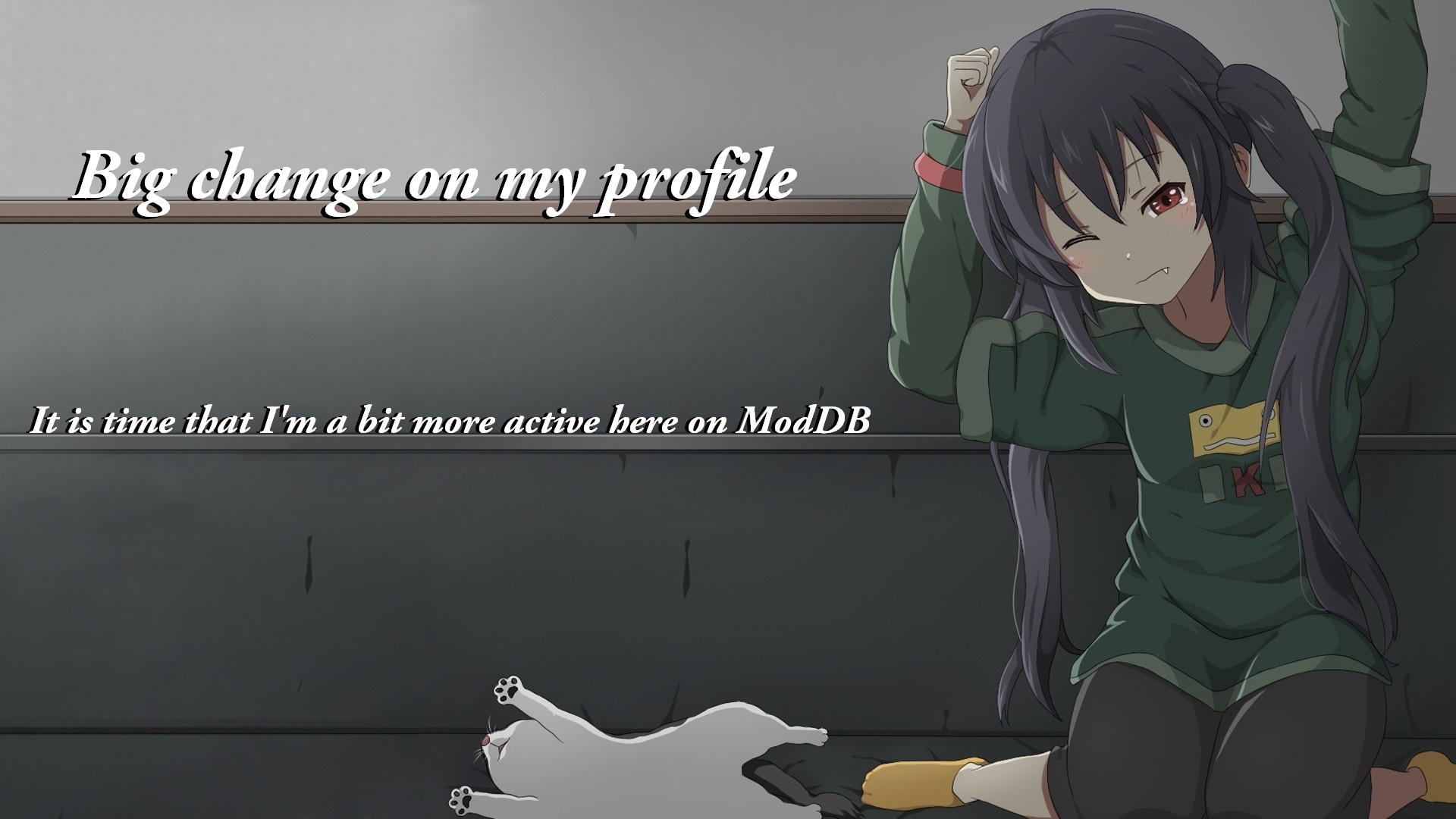 I want to give a big thanks to Kark-Jocke who have shown me how to use a profile here on ModDB, as you can now see he has made the background image I'm using now that are incredibly nice of him. It still do not know everything about settings and codes, but it is something I can teach myself later.
If any of you know a good anime series, please tell me. I really like anime with romance
or should I say romance with funny stuff ^_^