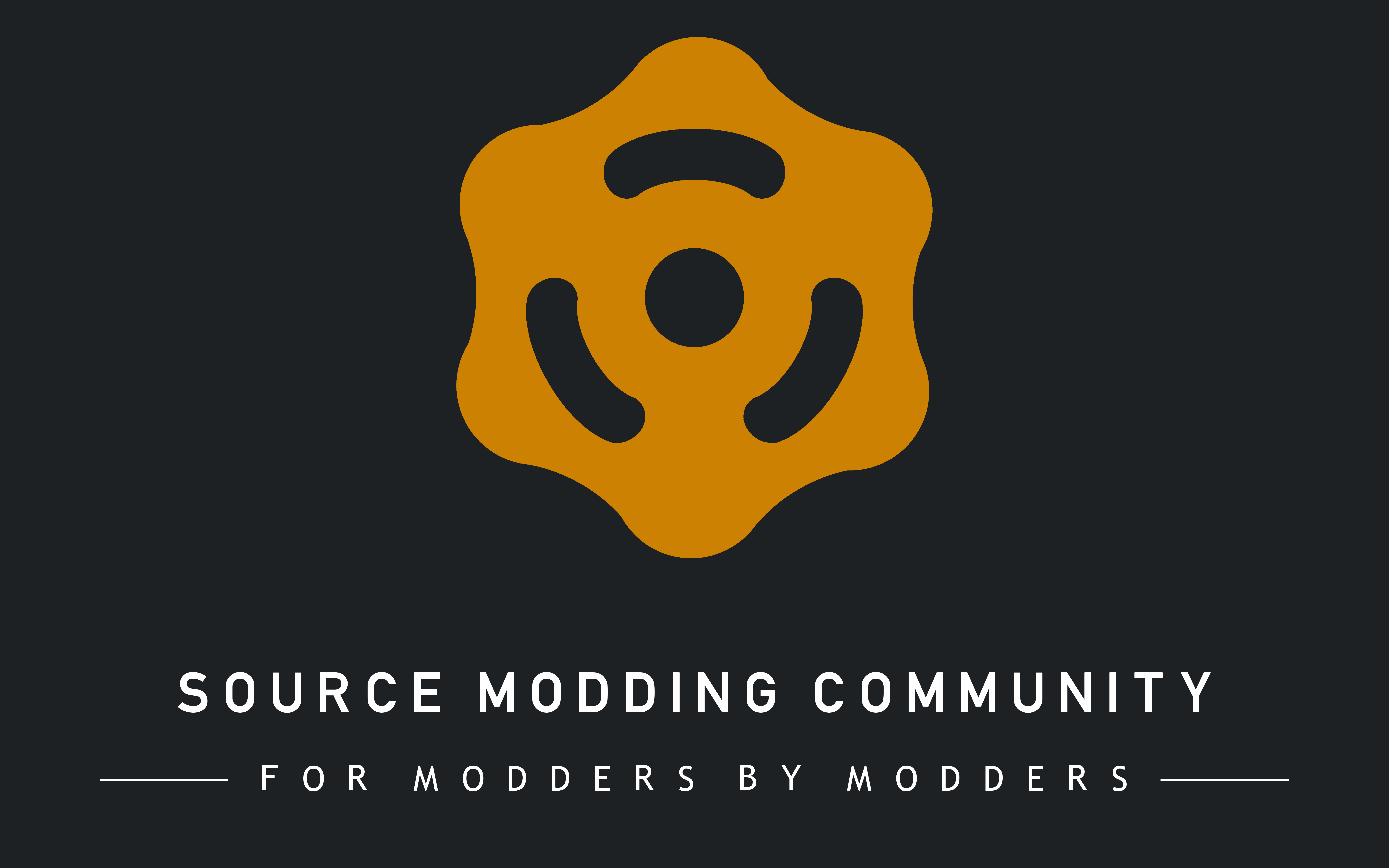 Hello all you fellow modders and tinkerers alike, just thought I'd drop on in and show off something cool I've been running for the past 5 months or so with a fellow owner and a staff team, known as the Source Modding Community! This is a Discord server devoted to modding all Valve games despite the "Source" in the title, from Half-Life 1 to Counter-Strike: Global Offensive! We have it set up so people can join and either participate in general discussions from modding certain games to chatting about miscellaneous things or video game news to giving people the ability to host their own text channels to showcase mods and projects they are working on!
The Mod Channels: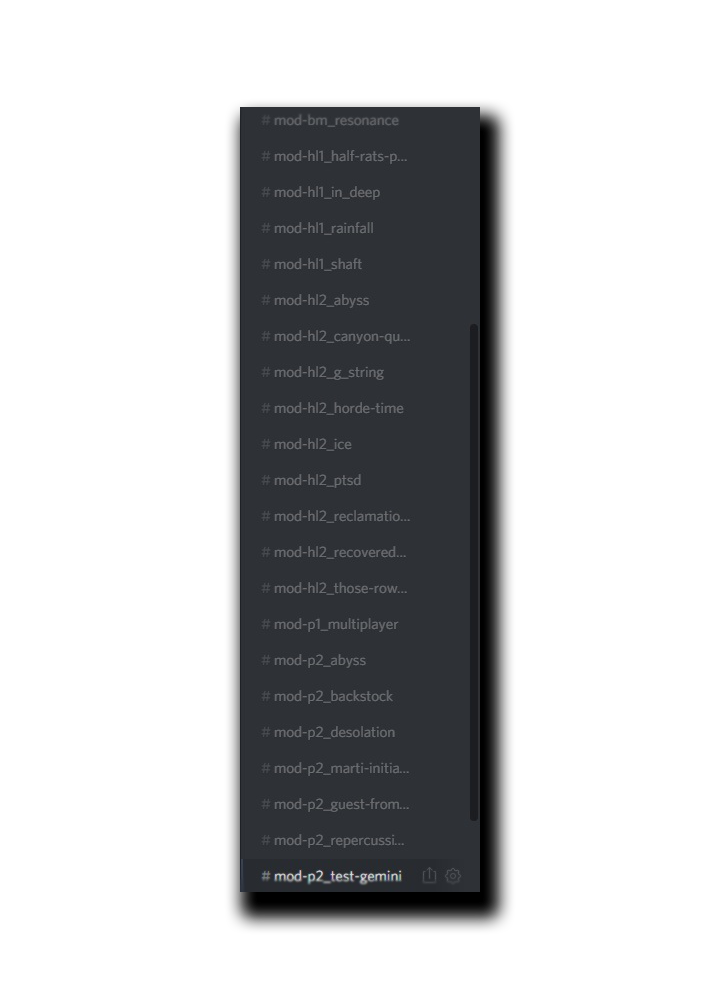 So far we have mod channels for Half-Life 1, Half-Life 2, Portal 1, Portal 2, and Black Mesa however we are all for expanding to other games if the interest arises in the community. In these mod channels the lead developer(s) of the mod is given a special role and is given certain abilities to effectively run their own little part of the community where they can post updates, media, and pin important information they want to convey to the rest of the community. Keep in mind that these channels are for full mods/overhauls only, any single maps being worked on for any game can be discussed in any of the "_modding" channels. If you are hesitant on making a channel because you are afraid you will drop the project or put it on hold we can also hide the channel if you ever decide you want to take a break from it and bring it back when you are ready to continue development. Also keep in mind that the current list of channels is quite big, however, the Discord team has confirmed that text channel groups are coming so when that happens we will be able to put everything into groups making it easier to find the channels you want to talk in. If you are currently working on a mod or about to work on a mod and you want to throw a new mod channel up then please contact a staff member, keep in mind that some proof of work is needed to show that you won't just drop the project completely in a day but we aren't too picky and a Moddb page is not needed for early WIP projects as long as you have some sort of content to show off but having a Moddb page is a big bonus.
The Roles: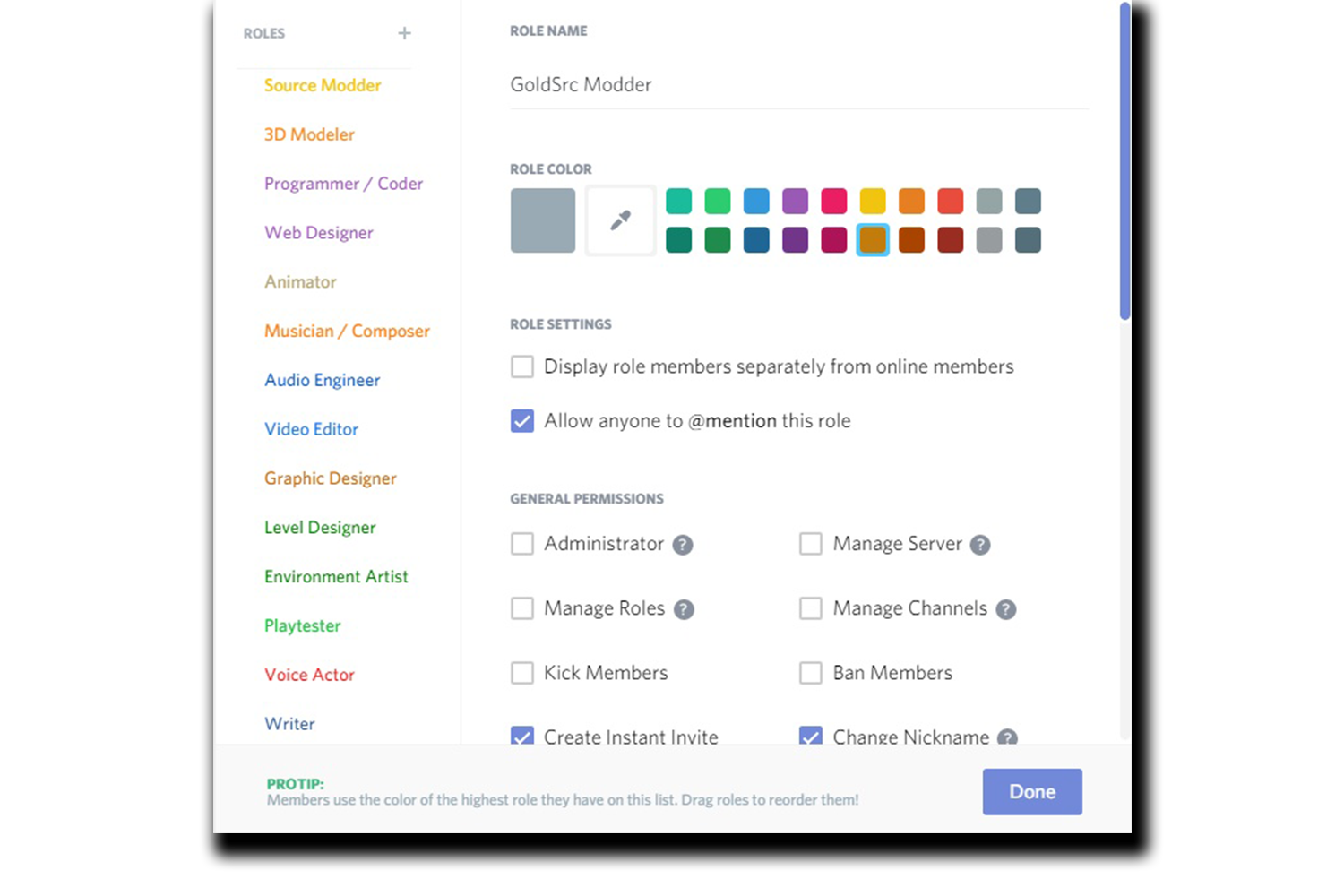 Something we have that is special is a role system that gives people certain tags that can be mentioned for people who have certain problems or questions in the modding process. Say someone has a Hammer related problem, they can easily mention the "Level Designer" role and everyone with that tag can run in and help the person in need to solve their problem or answer their questions! To get these roles it's as simple as asking any staff member that is on or off and when they get the chance they'll give you any roles you want with the exception of the staff roles and channel specific roles. We are also still adding roles so if you think a new role is needed then don't be afraid to bring it up to the staff!
The Members: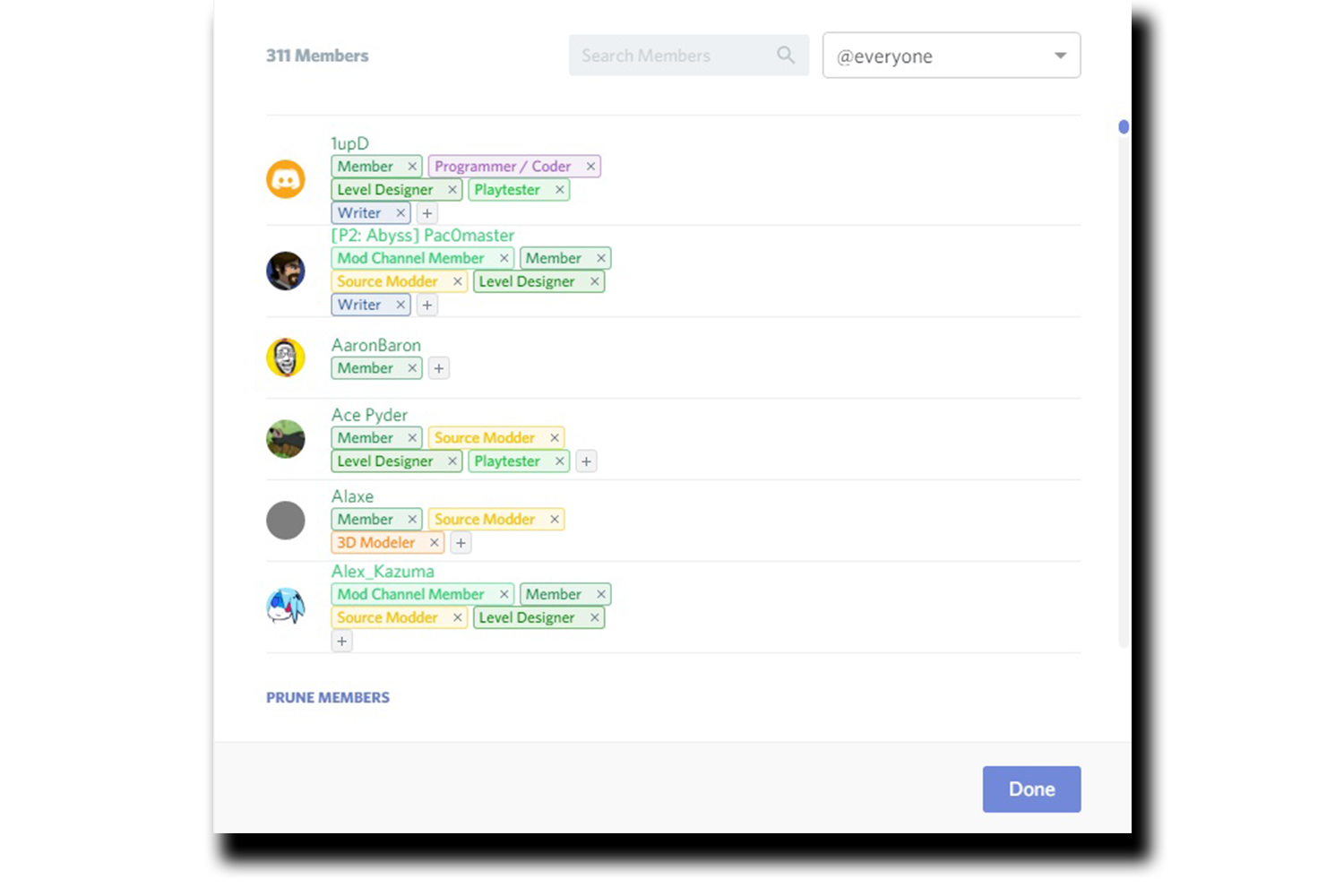 Currently as of writing this article we have over 300 members and counting! Not all of them are active in discussions or are modders but a good majority are and we have a wide variety of people ranging from newbie content creators to skilled and well known faces who have been in the modding scene for years. If you are holding back from joining because you are afraid of being the odd man out then don't be, everyone is welcome despite modding background and even if you don't plan on participating in active discussions you are always welcome to lurk.
The Staff: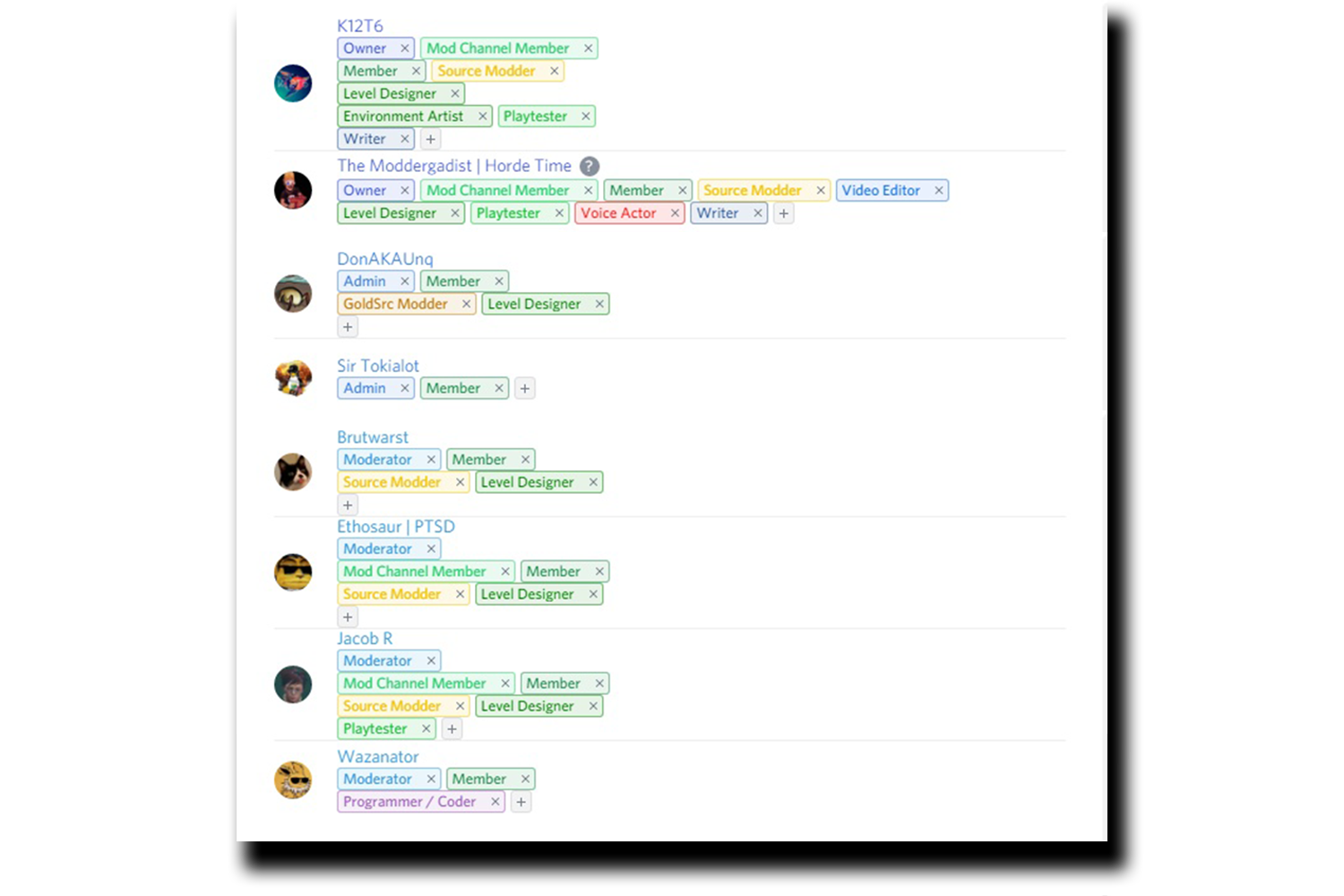 The staff team we have now are fantastic and always here to help! Most of us have a background in different types of modding and are not only here to keep the peace but to provide any help where needed in the modding aspect including offering our services to up and coming mods and projects! Anyone and everyone can mention the staff in any channel so if you are in need of any help you can always give one or all of us a mention and we'll be there on the draw to help! The server also has an application which anyone can fill out at any time and when the need arises we will go through each and every one by hand to elect new members into the staff. I know it's a moot point to mention that the staff are friendly as it is subjective per person, however, every single staff member we have now have always been willing to help anyone in need and from what I've seen they all have hearts of gold and good heads on their shoulders so if you are looking for a family-like server where every staff member has the potential to be your friend then look no further! (Note: Any of us could be axe-murderers so if you wake up with an axe in your back then I guess your subjective opinion would tend to be on the negative side)
The Special Channels: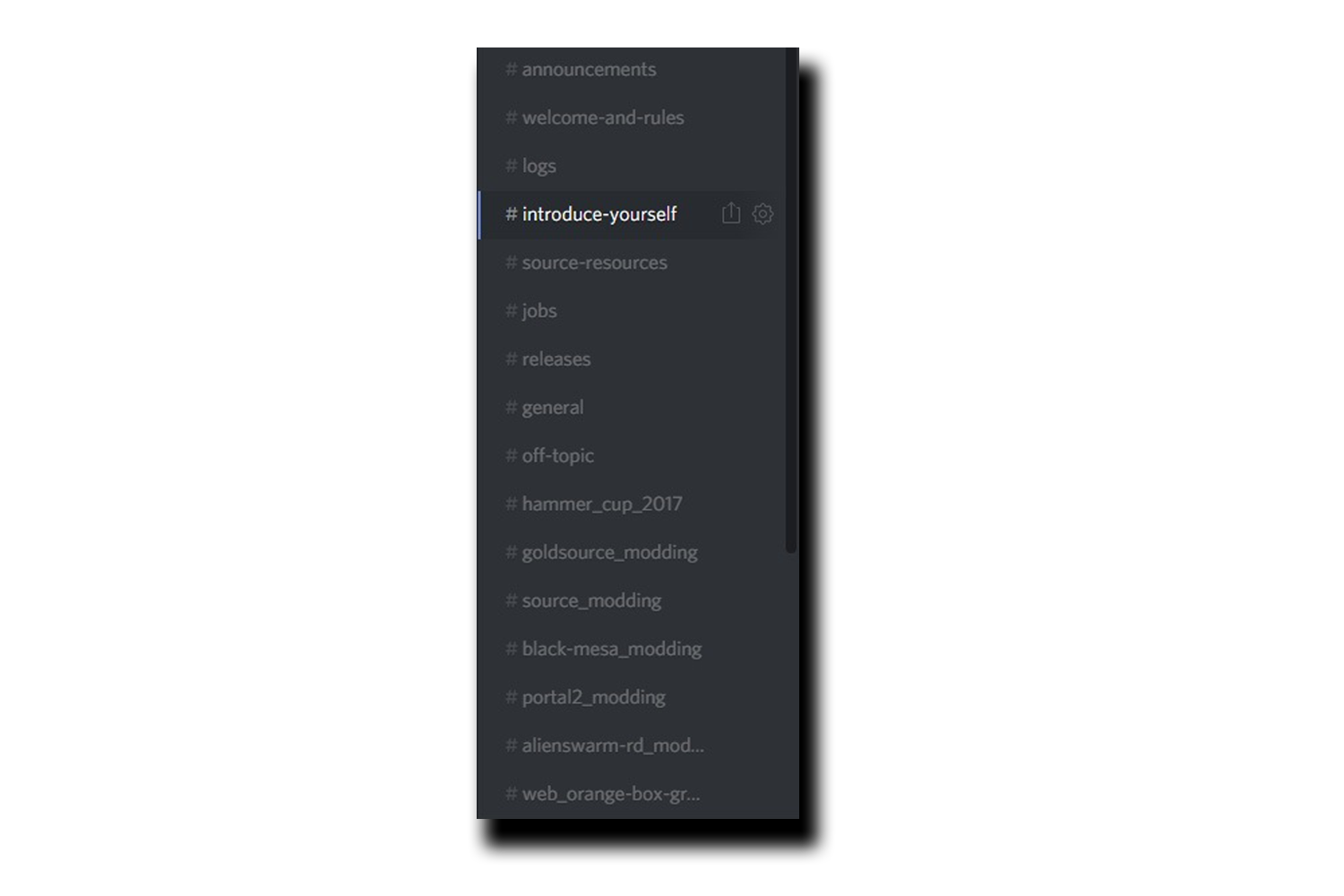 On the SMC we have a few special channels that may be of interest to people such as a "Jobs" channel! The Jobs channel works as a job board of sorts where anyone can offer or seek services for their projects for paid or unpaid work. We also have a "Source-Resources" channel which contains various Youtube channels, useful websites, and even other Discord servers! Along with those we have a "Releases" channel for showcasing released mods that have been in development on the Discord channel, and an "Introduce-Yourself" channel where new members can, well, introduce themselves and be granted access to the main portion of the server. We also have a few "web_" channels for third-party websites to talk about things on their site or offer services such as news which our "web_orange-box-group" handles. In the future we might even get a "web_moddb" channel if the Moddb team takes a liking to the server!
Jerry's Final Thoughts:
All in all we want this community to be a welcoming place where all Valve modders can come together and discuss what they love to do best, we aren't a super serious community but we do care about the content we create and we are hoping to share that with the rest of the Moddb community. Since we started we were simply relying on word of mouth to show off what we have but with this article we're hoping more people can discover us and jump on board with us! If you have any questions for us or comments then please feel free to drop them below! Thank you for your time and a special thanks to Moddb for not only running this for all these years but for being there for the modders, we hope to see you on soon!
The Server: