It has been said that variety is the spice of life. Well, add variety to your Killing Floor gameplay by adding new vehicles to your maps. An Unreal Tournament 2004 mutator, Clone Bandits has come out with funky vehicles that can be played in KF Mod maps. The Lounge Tank, Hot Rod, and the Rocket Bike.
Link for the custom Clone Bandits vehicles is - here.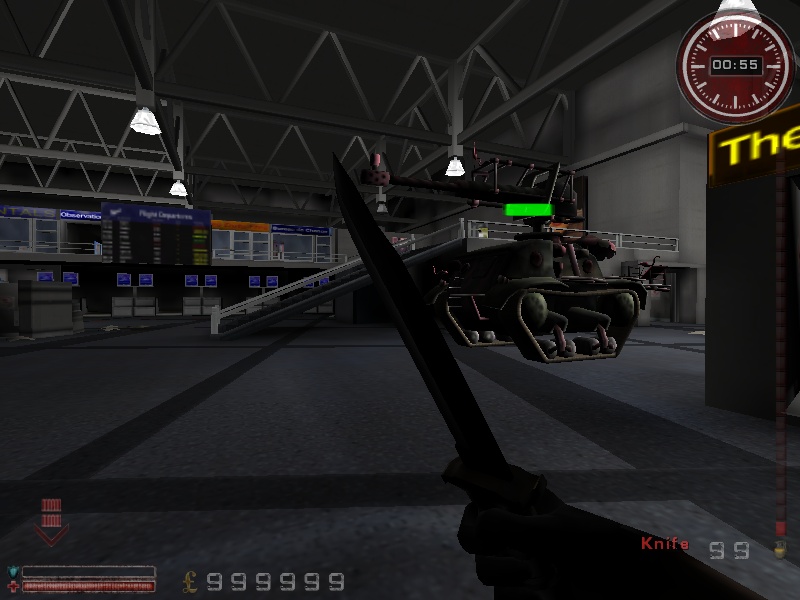 Below is the CODE to INCORPORATE Zoo's Clone Bandits to the Killing Floor Mod. By the way, this is Zoo's mutator. (NOTE: CREDIT is given to him and him alone).
First and foremost, make a BACK-UP copy of your KFMod.u file from your KFMod20/System folder.
1. Download and install Zoo's Clone Bandits mutator in your KFMod20 folder - click here.
2. Extract your KFMod.u file. See Killing Floor (UT2004) Klub's Zombies Changes NEWS - click here.
3. Download KillingFloor_CloneBanditsFolders.zip - click here.
4. Unzip and copy all of the KillingFloor_CloneBanditsFolders files to the extracted KFMod folder (used to be KFMod.u file).
5. Compile the KFMod folder back to KFMod.u.
6. Place your compiled KFMod.u file to your KFMod20/System folder.
7. And you're finished.