FIRST TEST
Link93 from the german Crysis-HQ website tested the final version, a quotation of his long report:
"It's really the most beautiful and uncomfortable world that was created with the Cryengine 2."

NEW FLOWGRAPH NODES
The heavy-weight door to Hamers inventor workshop opens from time to time. Then he presents us with a big smile his newest accomplishments between steaming machines and lightning lights. In this case about 10 useful Crysis Wars Flow Graph nodes. Every modder can now use and download these construction plans from here.
[Please give credit to Hamers when you alter or use his source code in any
way. When you make changes to the FlashExtended node, please give also
credit to the original authors Cry-Vlok and James-Ryan.]
1. HUD: FlashExtended
2. Game: ForcePlayerStance
3. Game: ChangePlayerStanceSpeed
5. AI: GetGroupCount
6. CrysisFX: PostFXSunShafts
7. CrysisFX: PostFXFlashBang
8. Inventory: RemoveWeaponFromEntity
9. Time: DelayEx
10. Vehicle: GetComponentDamage
RELEASE TRAILER
Is coming tomorrow. :D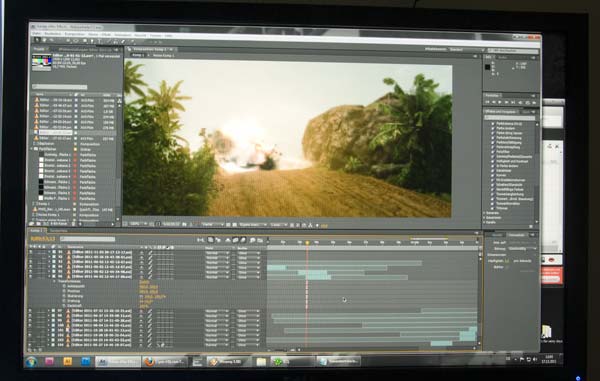 CRYSIS WARS FOR FREE
It is possible to play the modification with the full version as well as with the trial version of Crysis Wars. In both cases Patch 1.5 has to be installed.