So you thought I would not make this months report B huh? Actually I almost hadn't time, but here we are space adventurers!
Game Editor
Not much eye candy yet, but I prepared a quick video to show how stuff is organized on the editor and to give you a quick look at the start of the editor objects manager.
The Game Blog/Site hybrid and SEO
Well, I didn't waited long to transfer my site to google blogger, it took a couple of days to learn the limitations of blogger, advantages and javascript(had to drop php support), but behold! The new game site.
I studied a bit about wordpress and came to the conclusion which for the near future blogger is fine.
Some things you will notice:
A new clean layout
The current area button is highlighted
A flag language selector
A cool slideshow for screenshots and concepts
Soundcloud widgets for the game musics
A version of the site for mobile(which still needs to improve)
The site now has a news articles area, where you can also comment. Someone in the past complained about this, so here it is =)
Infinite posts scroller, it starts with some posts, but the others only load when you want.
Also, I did some heavy SEO for the site, like for example:
Use of Schema microdata
Use of opengraph for a better facebook share looks
Meta tags
Renaming most of the game online content from Questverse: Space Anime RPG to Questverse
Buying the domain luagames.com, shorter logos and urls are better = )
And look at this cool stuff, the site received a ranking of 89/100 of speed(link on facebook) and 60/100 of overall optimization on woorank.com. I already took some measures for it to gain a even greater optimization ranking too, so the site can become even cooler to you(and become more visible onine).
Questverse Facebook conquest and its contest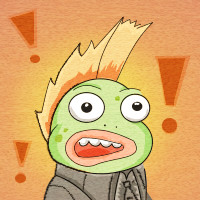 I told you I was already worried about the game social network impact, so I teamed with my sister(Tatiane Roberta Pereira) and started some heavy showcasing about the project on facebook. It was painful but in a few days we got 63 facebook fans, a number which took many months on indiedb. But of course we will not stop there.
My PR efforts are now focused on facebook(previously it was on indiedb), with indiedb now in second and the rest in third; and to give the page an initial boost I'm running a contest right now where you can win a customized wallpaper art for your smartphone or google+/facebook page and still help the project out = )
TEXT EXTRACTED FROM THE CONTEST LINK ABOVE:
QUESTVERSE CONTEST
What about earning the art you always wanted as a wallpaper for your smartphone or facebook page and still help to spread the world about the Questverse project?
The art can be from a caricature of yourself to a more abstract wallpaper, and it will be UNIQUE.
HOW TO PARTICIPATE
To participate is simple, all you need to do is to like and share this post.
DURATION
This contest will happen from August 11 to September 11.
RULES
* The art of the winner must follow the style presented at the page photo gallery
* If the art is for your cellphone ensure you can transfer it to your device. Some models do not allow custom wallpapers, don't have internet access or bluetooth access.
Kickstarter Land
I still have a couple of useful hints I have discovered about the subject from last time, but I will talk about them at the next Questverse report to save you from reading a long text.
What I do wanted to share right now is I now know(more a theory) why non-brazilian fans are so cautious about contributing to the future game kickstarter campaign, in my research I came across grim kickstarter cases where the project team not only couldn't finish their project, but also spent all their earned funding(some were famous campaigns). This kind of history didn't happened here in brazil yet, so I will guess maybe that is why the brazilian fans are being much more supportive, but other cause may be which the fact I'm too a brazilian appeal to them.
Contribute
Thanks for your visit! Questverse can only happen with your help, that is one of the strenghts of indie games. if you liked this project you can contribute by doing one or more of the following points: