The first thing a user does is older try to locate the tool in the same place that has always been, and to my surprise the system's physical game engine was not in the window of logic, as with 2.49b.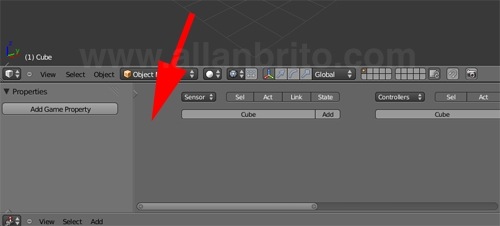 The next step was to check the panel itself Blender physics that adds options such as Smoke and Cloth, and also there was nothing related to the Rigid Body. At that point I stopped a little to analyze the switch there at the top of the interface. This selector allows you to determine which method will be used for rendering Blender 3D. There is an option called Blender Game. After choosing this option, the panel turned to physics and to my surprise there were the selections.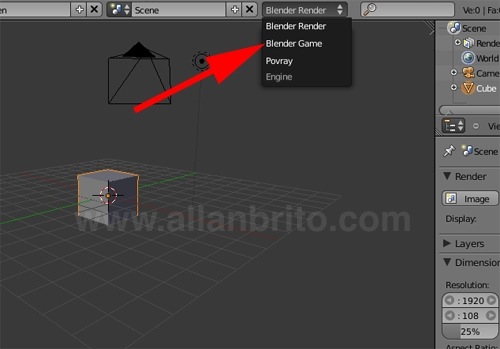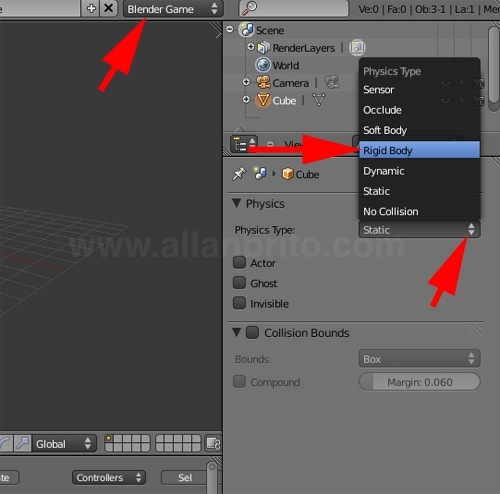 Only when the render method is selected as the game engine is that options are available.
With that in mind, you can now try to play the classic tutorial of dominoes lined up in Blender 2:50 using Rigid Body Dynamics.
In the future the option of using simulation with rigid bodies in a literal translation may be present in Blender 3D as a modifier and not only integrated as part of the game engine. This would allow the use of this simpler type of simulation in Blender. Who knows after the project Durian, with the improvements proposed by the project team, which is planning to use a lot of physical simulation in the animation.OuvirLer foneticamenteAvaliar tradução