In Cosmicube the goal is to bring your ball to the goal by tilting your device in a given direction. As easy as this sounds there are multiple obstacles that are needed to be overcome.
Light Cubes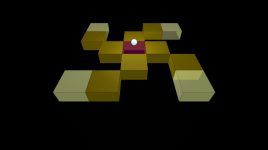 Enabling all the pale-yellow light cubes in a given level is required to activate the goal to proceed to the next level. Not all levels have light cubes, but the ones that do add a little bit of challenge.
Path Cubes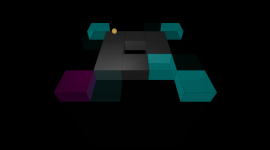 These cyan cubes, once enabled, activate an otherwise unusable cube. In most levels where these are present you will most likely have to enable these cubes to allow the goal to be accessible to the ball.
Unstable Cubes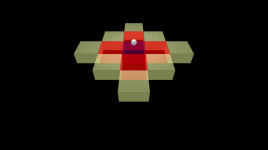 These red cubes are dangerous. Stay on them too long and they will explode!
Moving Cubes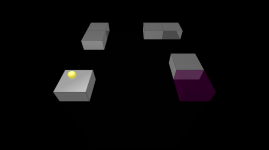 Many levels contain cubes that move in a ping-pong fashion in a single direction. You will have to time your ball right and tilt your device appropriately to ride these conveyor-like cubes.
Now that you are equipped with the knowledge needed to make your life easier when traversing through the levels of Cosmicube, maybe you will have what it takes to complete all 50 levels, but probably not.