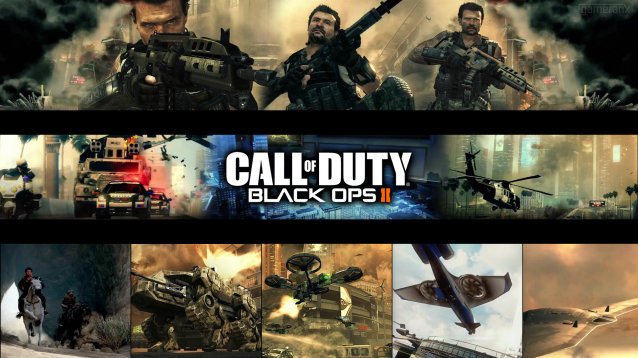 Black Ops II Becomes Magical
Black Ops II is arguably the world's biggest game right now. At Gamescom last week, the game was one of the main attractions, and German teenagers stood three or four hours in line just to see other people try the game. We sat down with David Vonderhaar, head of game design at Treyarch, to talk about their latest addition to the Call of Duty series. David Vonderhaar is FPS what Steve Jobs was the mobile phone. He is intense, engaged and talking with a burning conviction about what he believes. Vonderhaar believes players, e-sports, the future of the FPS genre and the Call of Duty: Black Ops II. Perhaps not surprising, since he is one of the main people involved in the production of the game. He is also responsible for the development of multiplayer, the game's undisputed main part.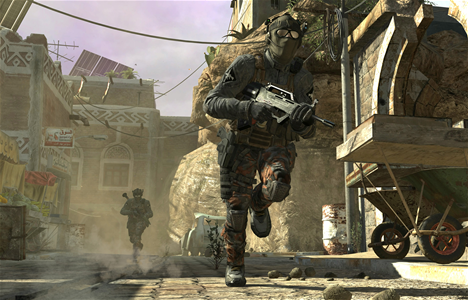 ---
What's new in Black Ops II
(David Vonderhaar roll up their arms and smiles)
We have done a lot of small changes. Black Ops II becomes magical. We have completely redesigned the way you create and maintain a grade. Now you get ten points to improve your class with. Each weapon, grenade or property costs one point. This forces players to put together balanced classes with limited funds. You can not create a class with the best weapon, mounted grenade launcher, a secondary weapon, two hand grenades, two flash bangs and four properties - because you will not have enough points. You have to prioritize: Do you have a secondary weapon or an extra feature?
We also focused on the way you navigate the game. Previously menus perceived little confusing. Now select weapons horizontally - machine guns, sniper rifles, light weapons, and so on - then select the exact weapon you want within each category vertically downwards. This means that the menus are much faster and easier to navigate.
We have also expanded the arsenal of things that you can mount on your weapons. You can mount a reflex sight, ACOG-sight dimensions are, hybrid optics, silencer, fast magazines, weapons seized, customizable weapons flask, grenade launcher, HMJ-spheres, extended magazine and "select fire", which allows you to switch between automatic and semi-automatic . In addition to this, we introduce for the first time a millimeter-scanner, which sends a pulse wave through buildings and allows you to see enemies hiding behind walls. Overall, you can build more than 500,000 different weapons combinations of these and several other weapons extensions.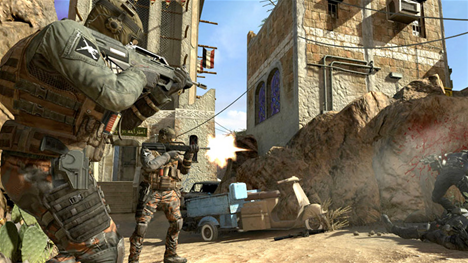 Vonderhaar says that his team has also looked at how gamers played.
Call of Duty: Black Ops 2 - and especially the so-called Prestige system.
Prestige system was ripe for a cleanup. Now we have made it a lot easier: There are 55 levels in Black Ops II and only ten Prestige levels. We have also made it easier to see who has completed the various Prestige levels. This makes it easier for players to relate to - and hopefully more fun. For each regular level you rise through the game locks you up more content. Much content is locked until the player reaches a certain level. In total there are more than 100 guns and stuff to unlock, then the player must eventually choose to Prestige to unlock all the content.
One of the more exciting things in Call of Duty: Black Ops II, the different game modes that are now being introduced: The completely new to the game is that we now introduce "multi-teams". Multi-Team is a new class of game modes. Instead of the two fractions are playing against each other, several layers now play simultaneously. Maximum number of players is set to 18, but they can be spread over multiple simultaneous layers. Players can choose from a total of six different fractions. This gives a much wider dynamics and flexibility on the court. Do not just look after your flank, you must make three to four flanks simultaneously. New in Black Ops II is also the focus of e-sports. David tells about a whole new approach to e-sports: With Black Ops II, we introduce the so-called "league play". This means that we match you up with players who are similar as good as you.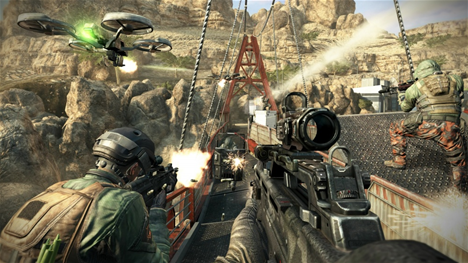 But wait - is not this already included in the first Black Ops
?
No, when you try to find a game room in Black Ops, count only your skills a bit - it's not really something we look at when we put you into a game room. With Black Ops II, we make this a science, and try to find other players to fit your playing style. You can also "codcaste", which means you can stream your game online and add comments on top. We saw that this was very popular on Youtube, and now we've put it in the system. But so far it is not clear how the distribution of this "codcasten" happening yet - it's the business people in the Treyarch and Activision working on.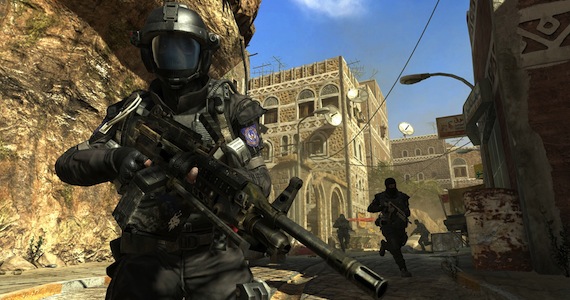 See when people try Black Ops 2 Full Multiplayer Gamescom Livestream
Call of Duty: Black Ops 2 Developed by Treyarch and published by Activision.
The game launched on 13 November.
coming to Xbox 360, PC, Playstation 3 and Nintendo Wii U.