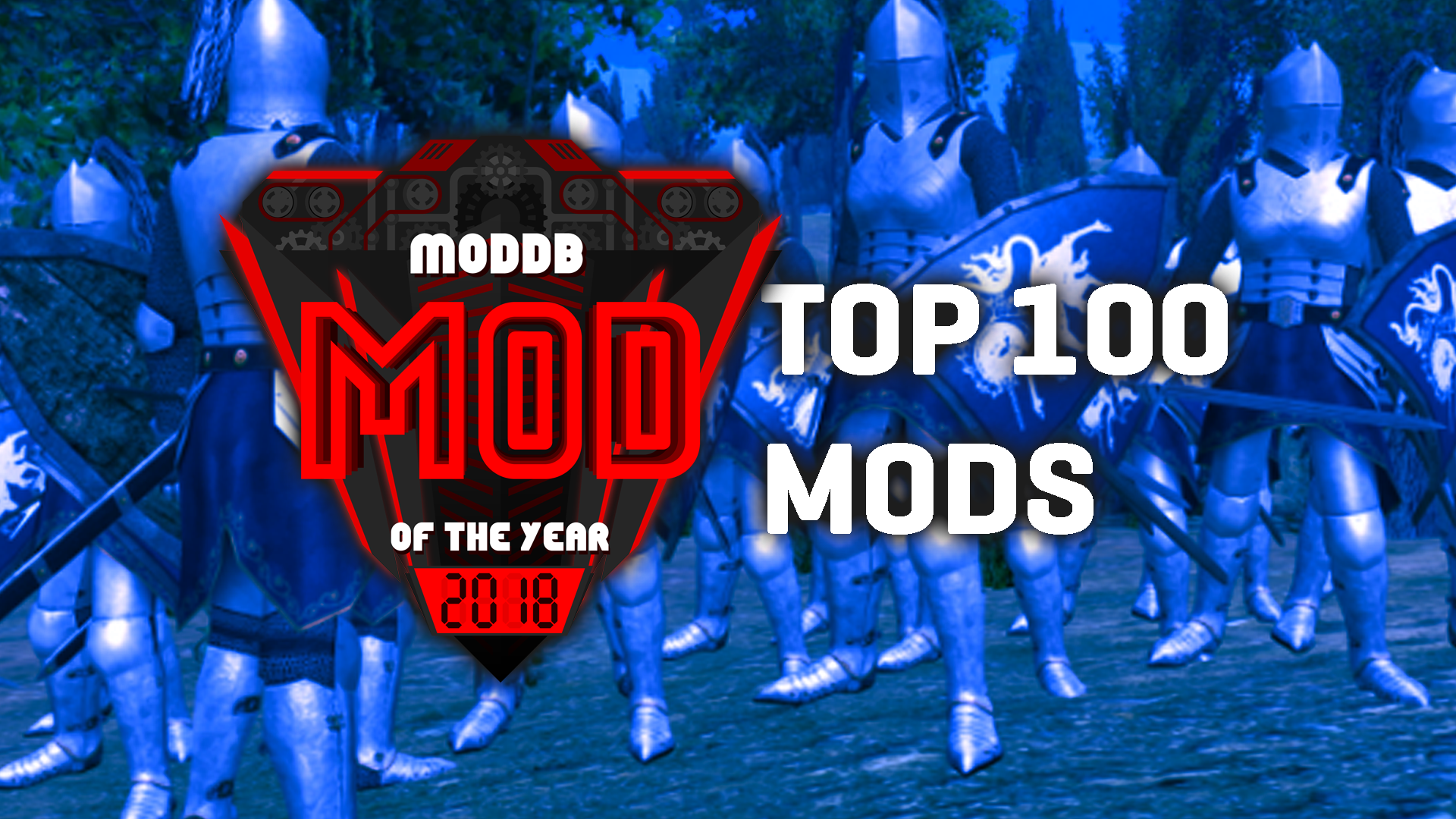 The 2018 Mod of the Year Awards has concluded the first round of voting, and after 10 days and over 50,000 votes have been tallied across over 10,000 mods in the running, the final Top 100 nominees have been revealed! Phase 2 has begun, in which voting is now open for the Top 100 mods to determine 2017's ultimate winner. You have until December 21 to cast your votes!

It's been an incredible year for mods with some of the highlights including Fallout: New California, Ghost Recon: Heroes Unleashed, Sins of the Prophets, and SYSTEM SHOCK: ReWired. Mod-friendly games such as Fallout: New Vegas, Doom, Grand Theft Auto: San Andreas, and Half-Life are also well-represented. Despite newer triple-A titles restricting access to mods and user-created content, the modding scene is still alive and well as these nominees clearly show.
You can vote for more than one mod, so be sure to cast a vote for all the mods you think are worthy of a win!

Congratulations to all the modders whose projects made it into the 2018 Mod of the Year Top 100 . Now is the time to rally your community to support to secure votes and spread the word about your mod far and wide. Be sure to continue updating your community about future releases, developments, screenshots, and videos of in-progress work. Congratulations also to those mods who didn't make the Top 100, but came incredibly close. And finally, thanks to mod.io for supporting the 2018 Mod of the Year Awards!