Welcome all to the Top upcoming mods of 2014 as picked by you! It's been a record breaking year with a great variety of mods up for nomination and a whopping 131,789 votes from 10,404,833 visitors, selecting these top mods. So without further ado, We are delighted to present your Top 5 Upcoming mods. We are also announcing the Top upcoming Indies and mobile Apps, you're invited to check them out!
Alchemilla Mod its attempt to recreate original atmosphere of cult game Silent Hill on the Source Engine. It is not rebuild to one of games of series, its own history on its reasons. Above all things a project is developed for fanaticism's original game. Read more...
Star Wars: Interregnum is an upcoming mod for Sins of a Solar Empire: Rebellion that builds off of the highly successful Enhanced 4X Mod. Fleeing the unknown terror that is chasing the Vasari, the factions of Sins of a Solar Empire stumble on a temporary wormhole that takes them to a galaxy far, far away. The sudden arrival of armadas with trillions of refugees and thousands of warships between the events of Episodes 5 & 6 forever alters the Star Wars universe and plunges the galaxy into an unprecedented period of chaos and violence. Begun, a new conflict has. Read more...
Ascendancy is a Star Wars mod set after the Battle of Endor in the Star Wars Galaxy. Fight for galactic ascendancy as multiple factions from this period in Star Wars history, From the makers of Thrawn's Revenge: Imperial Civil War. Read more...
L'Aigle (The Eagle) is a singleplayer and multiplayer total-conversion mod for Mount & Blade: Warband set during the 1809 War of the Fifth Coalition fought between Napoleonic France and the Austrian Empire and their allies. Read more...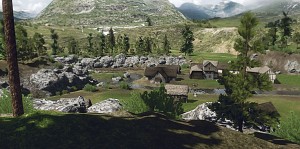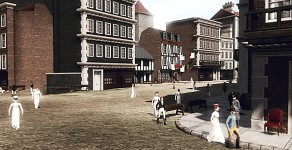 Enderal is a total conversion in development for Skyrim and the sequel to Nehrim: At Fate's Edge by SureAI. The story of Enderal is not set in the Elder Scrolls world of Tamriel, but takes place in its own universe, creating a new, interesting world completely unrelated to Skyrim with a complex, dark storyline and thousands of secrets to discover.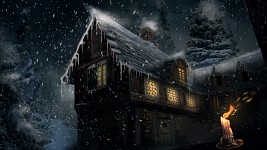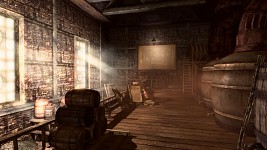 Enderal is a Total-Conversion-Mod for Elder Scrolls V: Skyrim. Basically, a Total Conversion (TC) is a new game built from from scratch, using the original game`s resources as well as additional ones. Skyrim and Tamriel do not exist any more. However, by using Skyrim´s Engine and its models a new game is developed. It comes with its very own story and world, and new as well as changed and complemented game physics. In conclusion, for you Enderal is a brand new game that will approximately provide you with 30 - 150 hours of gameplay.
Enderal is a mixture of The Elder Scrolls and Gothic, added up with a multi-faceted and complex story. Enderal comes with a big world filled with, ruins and ancient fortresses and lots of interesting landmarks to explore. We will also add new features such as experience points, special classes and talents and set-items.
Enderal is closely connected to its predecessor "Nehrim - At Fate´s Edge". You, a fugitive from Nehrim, find yourself aboard a ship heading for Enderal. Accompanied by strange circumstances, visions and dreams you get involved in a mystical conflict whose roots may be found in Enderal - All to soon this conflict rises to a phenomenon of global impact set rolling by the events on Nehrim. The remains of an ancient civilization long lost and forgotten that vanished mysteriously from the
surface of Vyn are to be explored, the memories of the dead to be ventured. Enderals deepest wilderness needs to be roamed in search of salvation.
You will encounter spiritual abysses, crypitcal entities and ambivalent personalities. Finally, you will have to face a huge fight in which the real enemy is far from clear. Read more...
Congratulations to all nominated upcomming mods and all the best with your future releases, don't forget to track your favorites to ensure your always kept upto date.