UPDATE: The closed alpha is extended until Monday, 2018-06-04

I'm finally able to announce the 2th public closed alpha of ZEscape, going down this saturday (2018-05-26)
The playtest will stay online longer this time, and go offline Thursday (sometime) after the weekend.
All your feedback and critique is greatly appreciated, as ZEscape is getting closer to Early Access on Steam.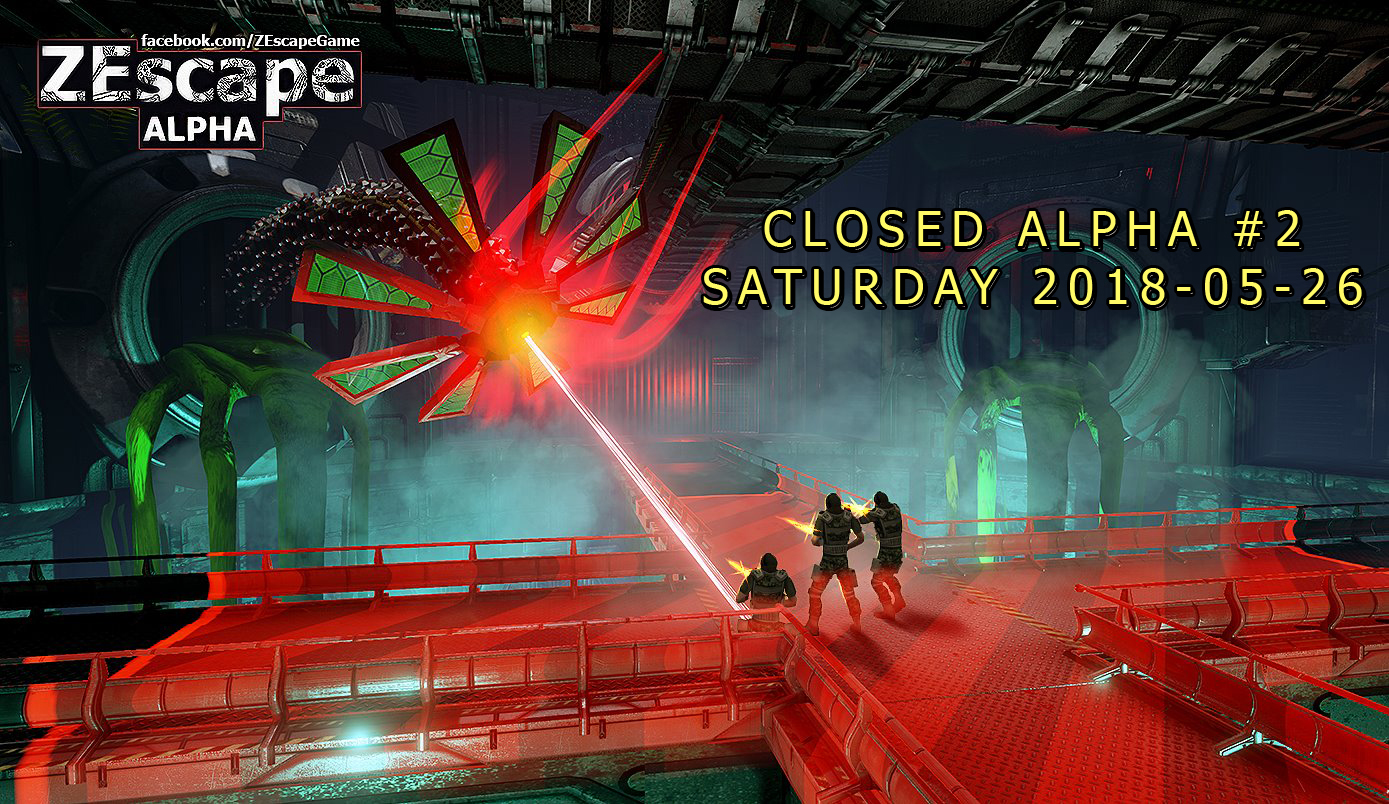 Everyone that's signed up at www.ZEscape.net/alpha-signup will start getting their steam keys on Tuesday/Wednesday, if you haven't gotten your key before Friday, contact support at contact@ZEscape.net

Stay tuned on Twitter and the official Discord server for more detailed announcements that will follow the closed alpha.

Twitter.com
Discord.gg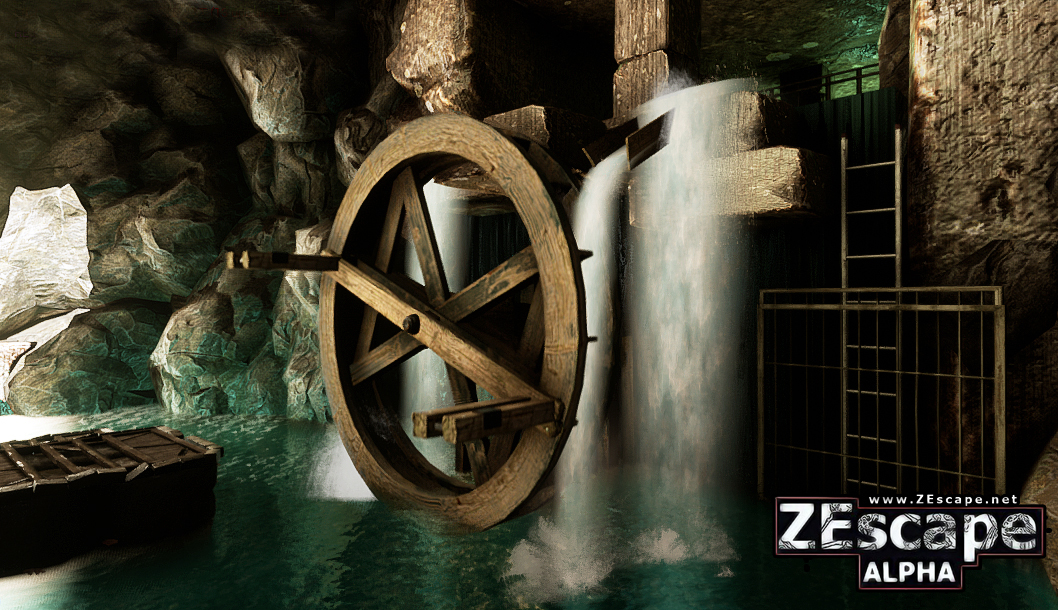 Improvements high-lights and changes since the last ZEscape Closed Alpha:

-Fully implemented official dedicated servers
-Many many visual improvements to levels and GUI/HUD elements
-Much improved network replication and performance
-Unlocked framerate
-Performance optimizations
-Admin server control
-Player rotation replication when aiming up/down
-Steam avatar framework, (not fully implemented yet)
-Reduced rubberbanding and smoother movement replication over network
-Keyboard input key rebinding from menu
-Total re-balancing of all weapons
-New checkpoint system
-Globally teleport players instead of querying overlap areas
-New beginner hint's to help new players get started easier
-Dead-end walls blocks off wrong-way areas after checkpoint teleport (on certain levels)
-Surface impact sounds and material effects
-Jumping animations
-Weapon bullet trajectory now dead-center in crosshair instead of tracing from barrel
-Countless bugfixes etc...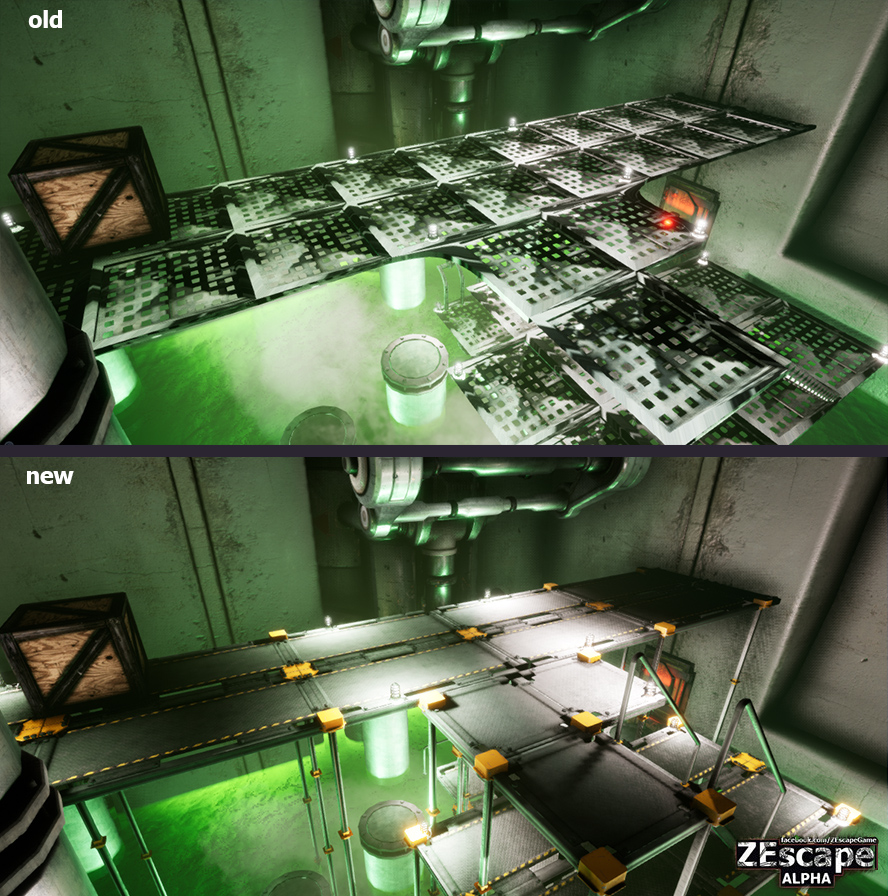 Many areas have been fixed up from early prototype graphics, although much work remains to be done.

There is much more of course, refer to the change-logs on the official ZEscape Discord for in-depth information on what's changed since last Closed Alpha, and take a look at the previous article here on IndieDB which showcases more visual updates: Indiedb.com

I apologize for having delayed the 2th closed alpha, but I think it'll be worth it!
Have a MAD day!
/foxi