The You're Doomed pre-alpha continues with a new build launching on the Discord server (Discord.gg). The feedback from the last build has been invaluable and made a big impact on the development of the game, and we can't thank you all enough! Check out the new Pre-Alpha trailer:
There's a lot of updates and changes in this build, the biggest change is a near complete re-written of the room control code which controls exactly how the enemies spawn, doors unlock, and how the enemy Ai behaves, this re-write has given us a lot more control over the creation of the rooms and the spawning of the enemies but the difference in game shouldn't be that noticeable.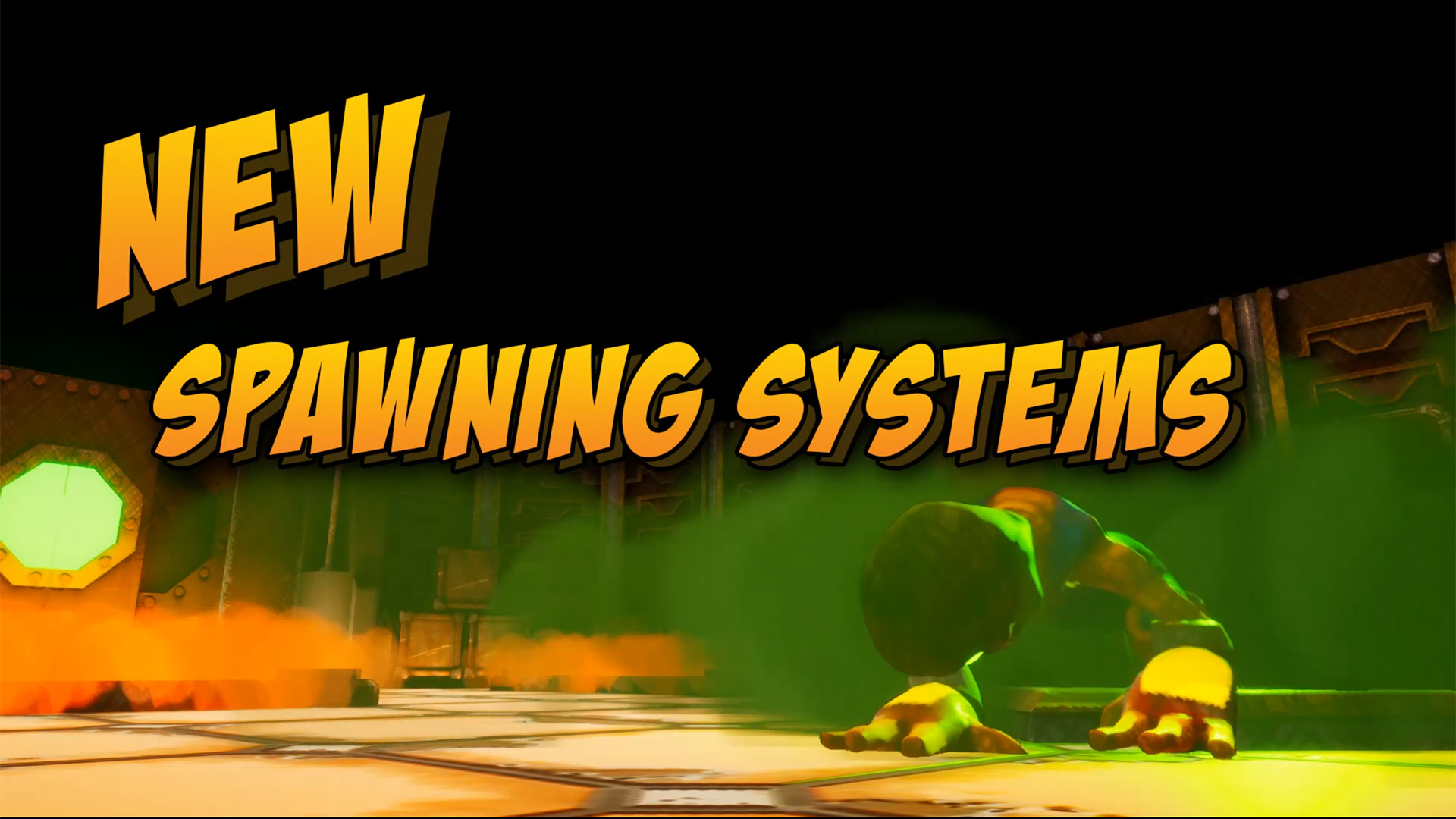 We've made a lot of (noticeable) changes to the UI with new room indicators showing how many enemies you need to kill to unlock a door, as well as where that door is in relation to the players, new Q-Zone wave indicators, as well as few tweaks to player's health UI (and a bug fix in the grenade UI).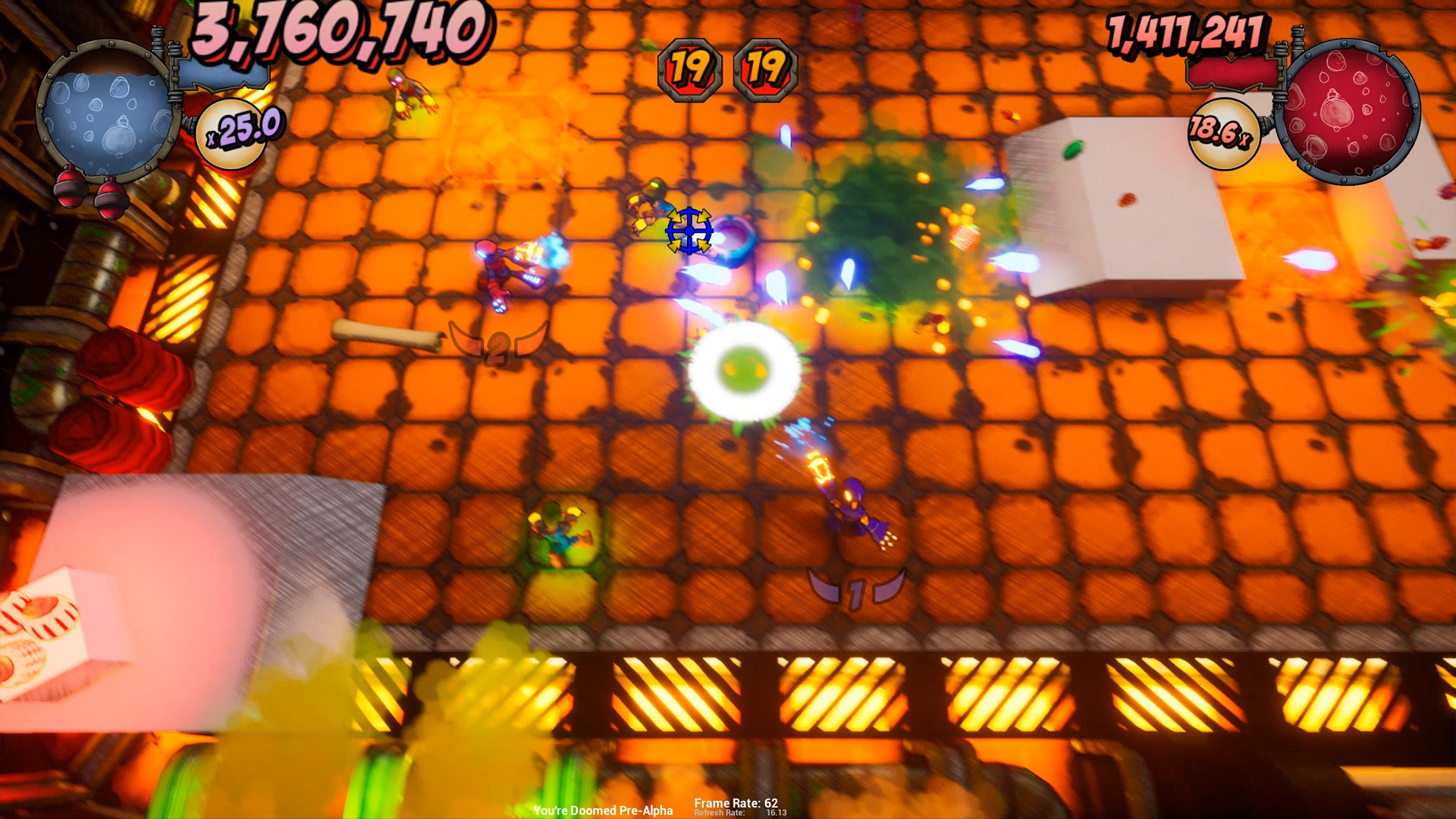 There are some new balancing methods in the game now which scale the number of enemies allowed on screen and multiplier values based on the number of players in the game.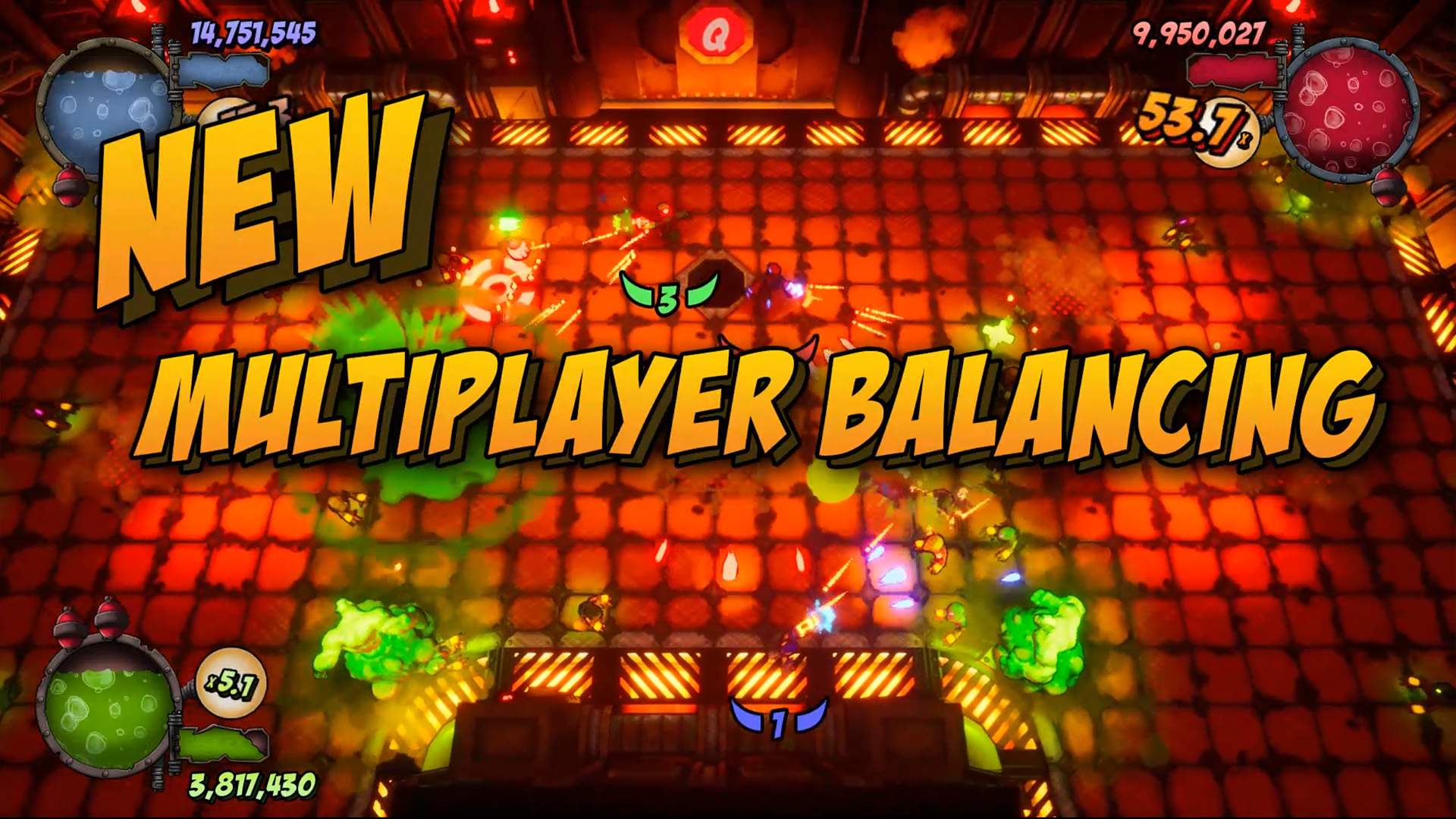 We're added keyboard and mouse controls to current pre-alpha build of You're Doomed, along with host of new UI and menu updates to accommodate the new controls. We're looking forward to seeing what you think.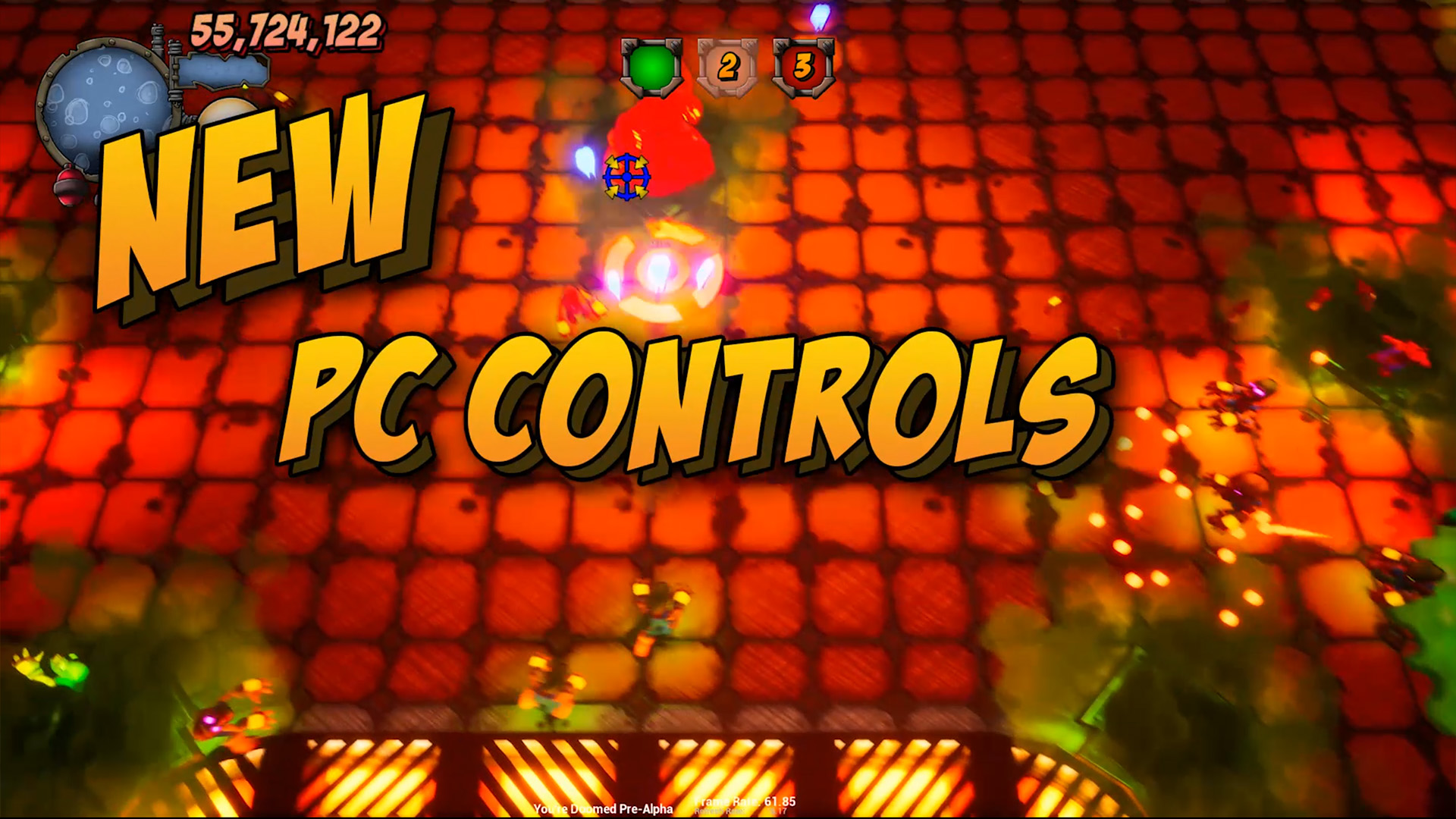 And we're made a few optimisations for lower performance machines too. There's a full change log over on the Discord server.
We're really looking forward to seeing what you all make of this new build, so come and join us on Discord: Discord.gg