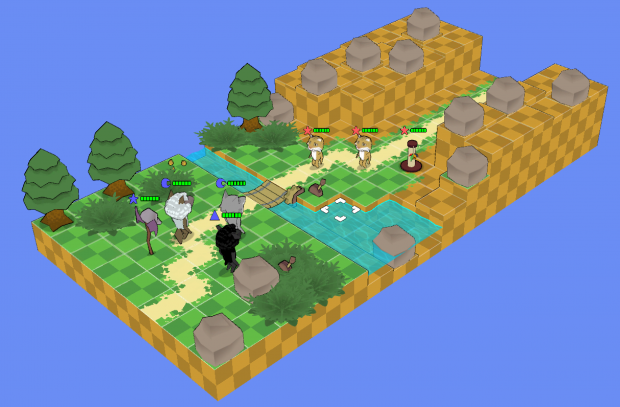 This month's early access build begins Chapter 2. After defeating the sheep, Lucas, Lupe and Otis return to the Wolf Den only to discover that a group of bobcats have completely taken over due to Lucas' neglect in locking up properly.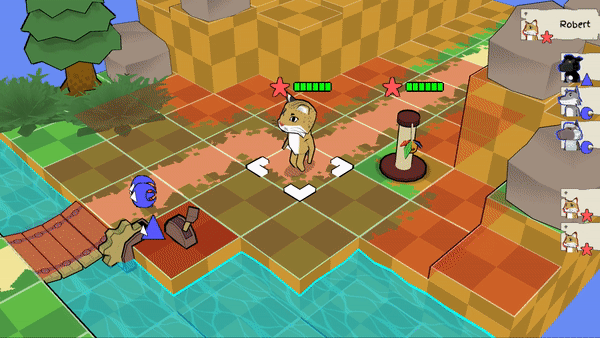 The wolf den is fortified by a series of bridges that cross water, which can be raised or lowered by switches. This keeps other animals out (unless they're aquatic or wearing a water badge of course!)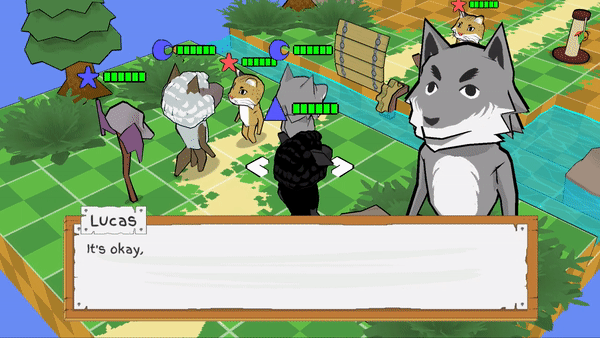 Bobcats have one more move distance than the other animals that we've come across so far in the game, so levels in chapter 2 will require extra cunning to use the bridges, switches, and environment to your advantage to affect their paths.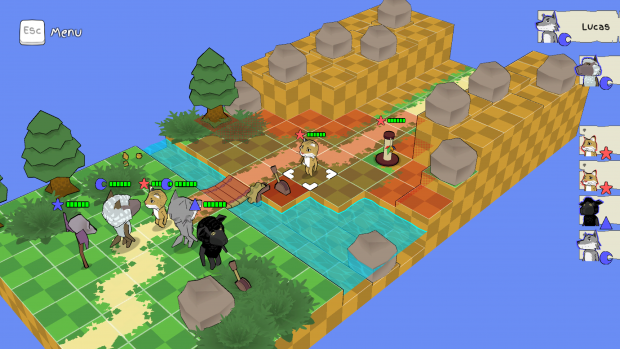 Not all bobcats will be identical like they are now, more models will be coming to differentiate the characters, but for now, this is the model to represent the species.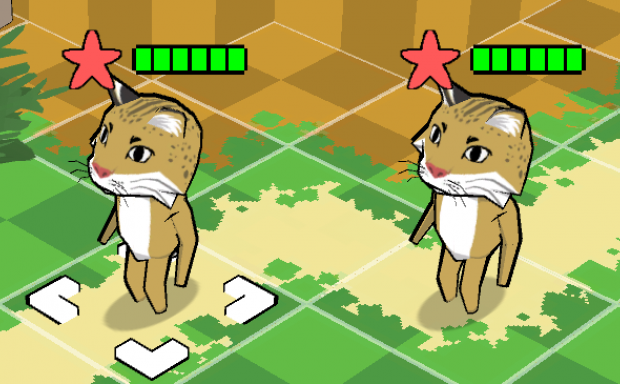 In addition to the new characters and level, one notable change has been made to the movement controls. If there is an available tile on the other side of a blocked tile, rather than having to navigate the cursor around, it will automatically travel to the next available tile in the direction you've pressed.

You can get Wolf Gang in early access on both Steam and itch.io!