In an interview with PCGamesN during this year's BlizzCon, production director Tim Morton spoke about Blizzard's lofty goal in wanting existing Warcraft III: Reign of Chaos mods and custom maps to be compatible with the studio's remaster of the real-time strategy classic, Warcraft III: Reforged.
The remaster, announced at this year's BlizzCon, is more than just upscale with new models and UI work. According to PC Gamer, Blizzard is revisiting key moments in the campaign and reworking the layout of certain maps – sometimes so that they more closely resemble the same locations as depicted in World of Warcraft. Voice acting is being re-recorded, and cutscenes are being re-rendered.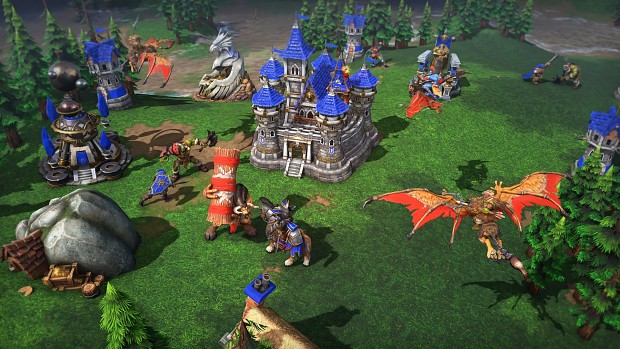 "One of our goals is to support all the custom maps in Warcraft III."
These large-scale changes will bleed into the remaster's multiplayer experience, however, which may cause certain incompatibilities with existing custom maps and mods. Morton says:
"There's so many genres that came out of the custom maps for Warcraft III. So, also updating the foundation for custom maps in Warcraft III [Reforged] will be another big vector by which people will come to the game ... We're working to make sure custom maps have full support in Warcraft III Reforged, and just as in StarCraft Remastered, there's a wide variety of stuff that people have done since the original editor came out. So we've got our work cut out for us, but definitely one of our goals is to support all the custom maps in Warcraft III."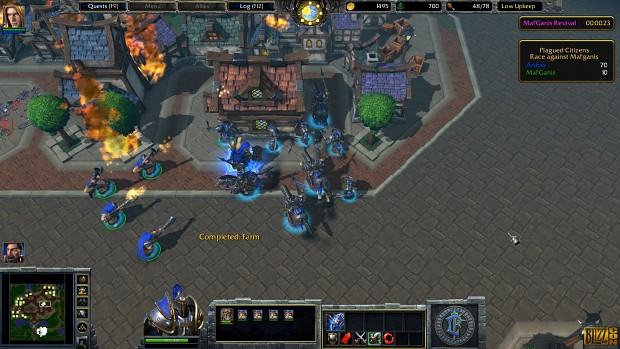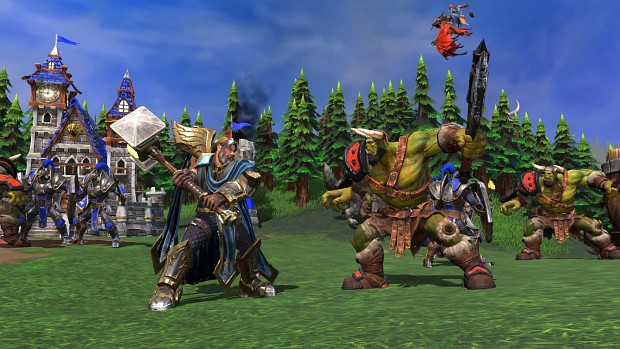 This kind of support is such a key goal for Blizzard that players of the original Warcraft III will actually be able to play against opponents who are playing Warcraft III: Reforged. Designer Michael Scipione says that Blizzard's mantra here is "don't break the game," there will be specific tweaks and balance changes made that could affect existing custom maps and mods. Scipione elaborates:
"There is a lot of custom maps out there, so we're going to have to respond to areas where, if something perhaps doesn't work, we'll look into responding to that. But the idea is that these two groups of players should be able to be friends and play with each other."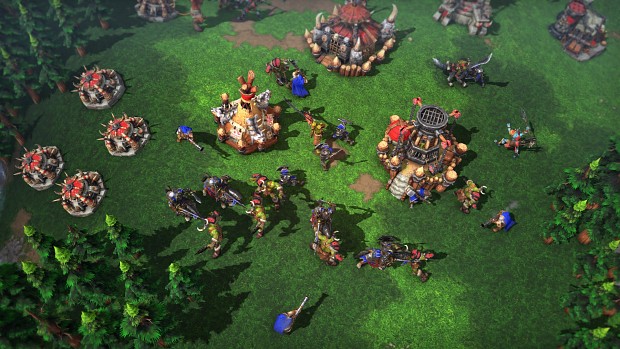 Morton adds his own two cents:
"As much as possible, we'd like to make it plug-and-play ... But there's still some work for us to do there."
Warcraft III: Reforged will launch sometime in 2019. We'll keep an eye on just how compatible existing custom maps and mods will be for the game once it's closer to launch. In the meantime, we invite the ModDB community, and creators of existing Warcraft III mods, to consider revisiting their work and updating it for Warcraft III: Reforged on the site. We'll be sure to round up the best mods and maps once the game releases.