So it's been hard work as of late, we were suposed to participate on NaNoReno but we bailed at last minute so we could be fully focused on VA-11 HALL-A which will see its Alpha release this very month, and because of that we did a slight re-design to the interface, it's not done yet but it's done enough to show everyone the progress, I think it looks pretty cool.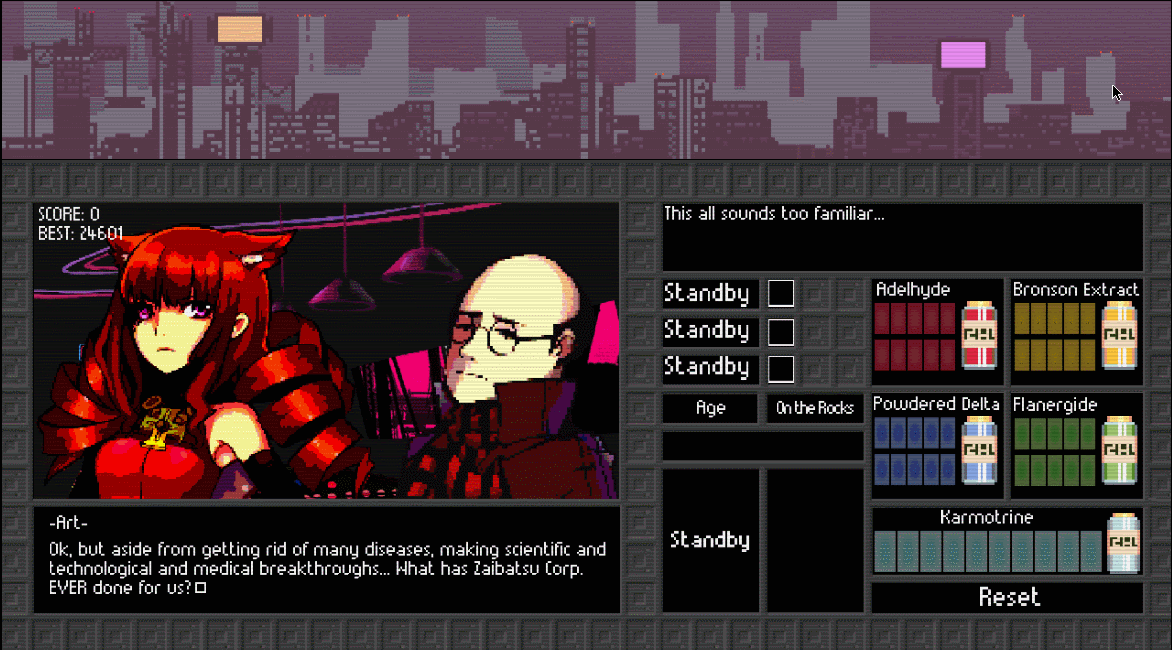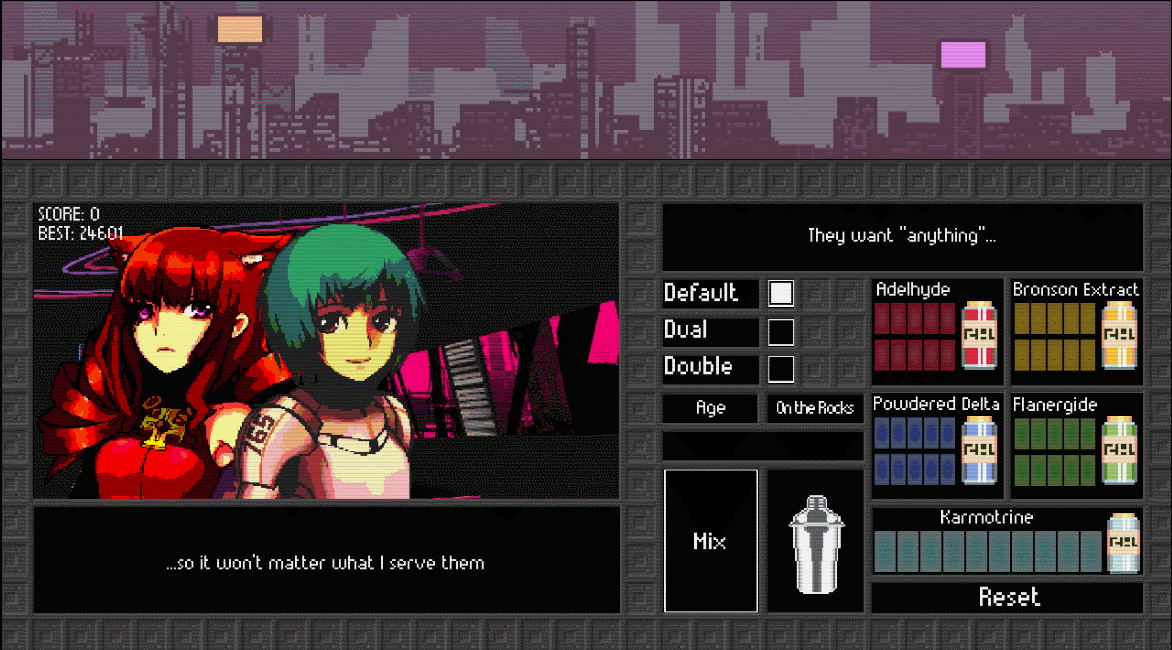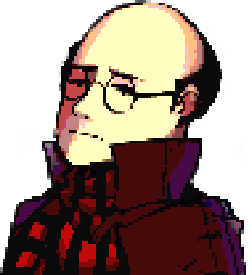 We also added a new character called Art Von Delay. He's an adorable loser, slick detective but it's not very optmisitic when it comes to life in general. Here's the full bio as written by Writer-san.
IronicLark wrote: Intrepid, witty, courageous, handsome… are all adjectives that do not describe Mr. DeLay at all. Equal parts glory hound and loser, this detective likes to think he lives as the main character of some sort of futuristic Noir film, only for reality to crash at his doorstep every single time. However, as easy as it is to dismiss him as just a loser, his skills at gathering information are nothing to make fun of, he keeps his job for a reason.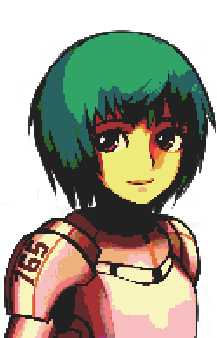 Here's another one, Sei Asagiri... A law enforcer!
IronicLark wrote: A member of the White Knights' Valkyrie corps, Sei is both a cop and a doctor who's main duty lies in rescuing civilians. However, this grim line of duty does not faze her at all, on the contrary, Sei is cheerful and idealistic to a fault. She's not very good with words, but she's able to communicate effectively even if she has to use made-up words along the way.
Quite the line-up, more will be added on the way and I can't wait to hear their stories! that's what fascinates me about this project, we can flesh out characters a lot more with the way you play VA-11 HALL-A, we can go as far as saying this couldn't be possible in any other medium and that's what makes us love videogames so much, we can have deep stories by fusing it with the gameplay, something Papers, Please has demonstrated since it came out, and you could say that telling all these stories through gameplay is our main objective objetive.
Anyway, if you like what you see, please consider pre-purchasing VA-11 HALL-A. For just 5$ you'll get the game when it comes out and you should take advantage of this as the price will get higher near release. Pre-Purchase now at itch.io and support development! it would help us a lot.