We haven't seen much of Supermassive Games' next project – until now. The developer of last year's excellent horror game, Until Dawn, is working on a PlayStation VR-exclusive spin-off set in the same universe. However, while Until Dawn was a tense, scripted horror game, Rush of Blood is much different, as seen in this new footage.
The gameplay video comes from YouTuber Rodney Grant, who has captured over seven minutes of raw footage of the game in action. As expected for a VR setup, the game is an on-rails shooter, and puts the player in a mine cart as it slowly tracks through a creepy environment.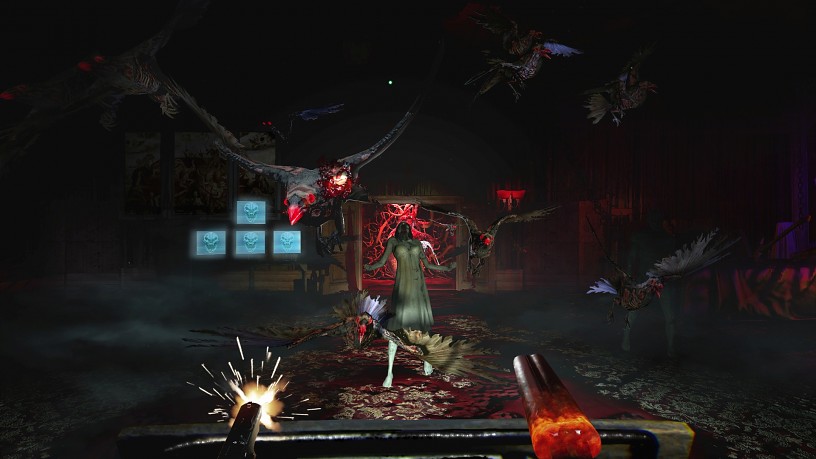 The player is armed with a gun in each hand, and each gun has an attached flashlight. They can shoot at targets, ammo boxes, and explosive barrels throughout the world, or just shoot at the enemies who pop out from monster closets. Though the game is unrelated to the story of Until Dawn, you will encounter the creepy main villain of the original game.
Until Dawn: Rush of Blood is releasing exclusively for the PlayStation VR, though a specific release date has not yet been announced.