If you're interested in trying out some of the game so far, and contributing to its future direction and development, check out our page on Steam here: Store.steampowered.com
Our launch sale of 15% off will run until this Friday.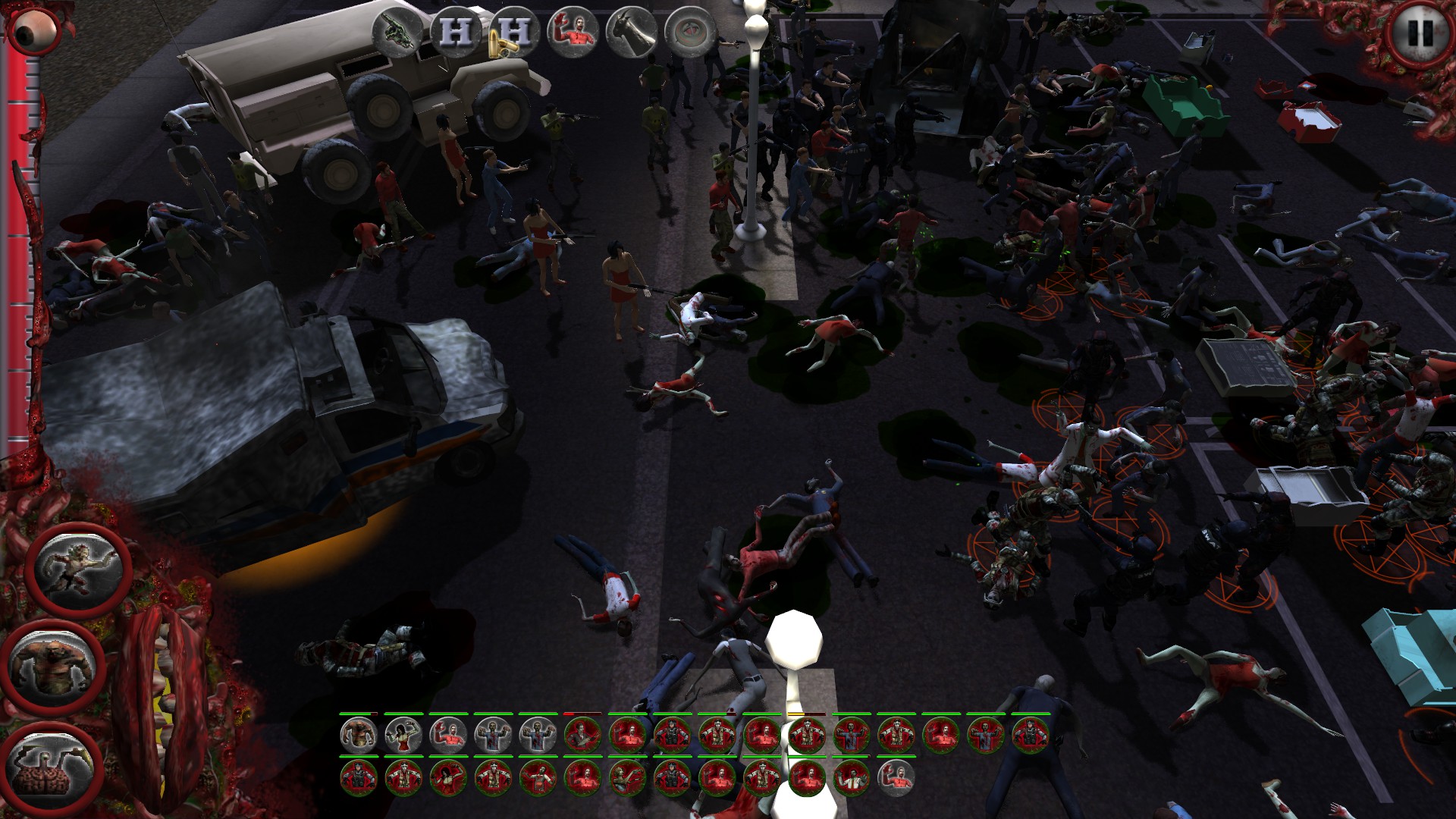 The Last Stand, by user diggergig (alphaTest/sandbox mode)
Letting our undead baby out into the wild has been exciting, a little terrifying, and most of all amazing as we watch players come up with creative strategies or crazy antics in the alphaTest map. We're also taking feedback of all stripes to heart!
Current Features List
> 3 Missions + 1 Skirmish Map
> Mutations: 3 Boss Zombies, each with its own Special Ability
> 8 Destructible Vehicles
> 10+ Human Types
> 15+ Destructible Object Types
> 6 Human Weapon Types - Baseball Bat, Pistol, Assault Rifle, Shotgun, Grenade, Land Mines
> Bonus: alphaTest map (a zombie sandbox)
Thanks for your support - see you in Dimension Z!
Undead Overlord on the Steam Store

- The Undead Overlord Team