As of a few days ago, 'strategy roguelike' Ultima Ratio Regum now has an overworld! It currently contains a little over a million squares, which can be plains, forest, deserts, snow, rivers, lakes and ocean, all of which currently blend into one another nicely. Within each environment, certain things are likely and unlikely to spawn; camps might appear in the desert, caves around cliffs, ruins in the forest or cities out in the open plains. Each of these might be occupied by any number of different creatures...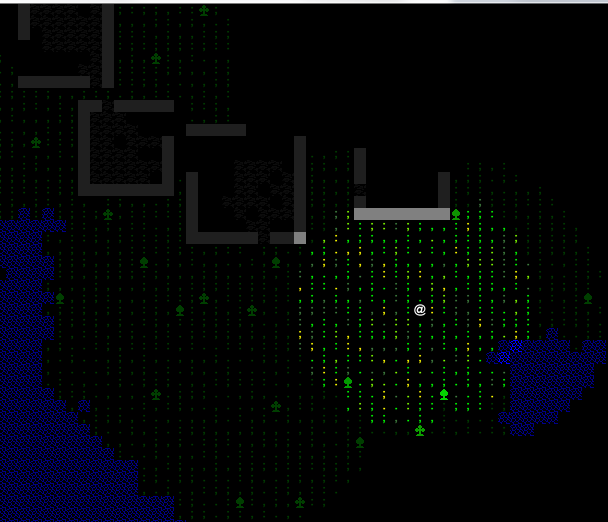 There is also now a minimap, which updates itself with each area of the grid discovered. You begin with a 3x3 around your starting location discovered, while everything else can only be found by visiting it yourself, or learning about a certain location from an NPC. Below, an incomplete and complete randomly generated (temperate) map: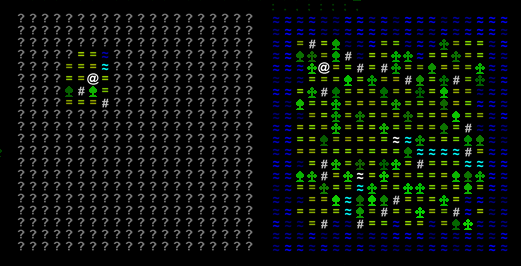 Basically, I aim to make something vaguely akin to Adventure Mode in Dwarf Fortress, but as my primarily focus. Call it a 'strategy roguelike'- recruit an army, or fight on your own, and recruit almost any species you can possibly think of. You can read more on my devblog, Facebook page, or Twitter feed! The devblog and FB page are updated at least once a week.