Howdy, all.
I decided to skip the bug-fix I had planned at .92a and move on more, thus...
I have a big update (0.97) coming out soon, and I just wanted to post up some of the new changes to perk some interest:
-Health Bars
-Removed 'Magic' Menu
-Multiple Food items/purchase
-Acropolis center- fixed interaction
-Levels; kills on score page
-New weapon system
-AI balancing
-Death animations (should also help with issues regarding lag and issue making out enemies due to many dead bodies)
-XP bar; level # on XP bar
-Merchant's items fixed (otherwise they would go off the page)
-New HUD design
I also have a few plans for the future of the game:
-An additional level before the final level in which you face off against a more powerful foe (hint: looks like the below image).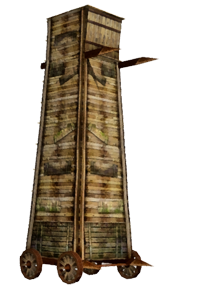 -The ability to summon the power of the gods to help you strike down foes (call upon Hades to make you stronger for a while, Zeus to hit your foes with lightning bolts, and Hephastus to upgrade your armor) using a new system of Piety.
-A new menu background (will be downloadable for desktop backgrounds).
-An all new quest AFTER defending the city and more!