Today, we'd like to share some photos of us painting backgrounds and characters from our game The Coral Cave.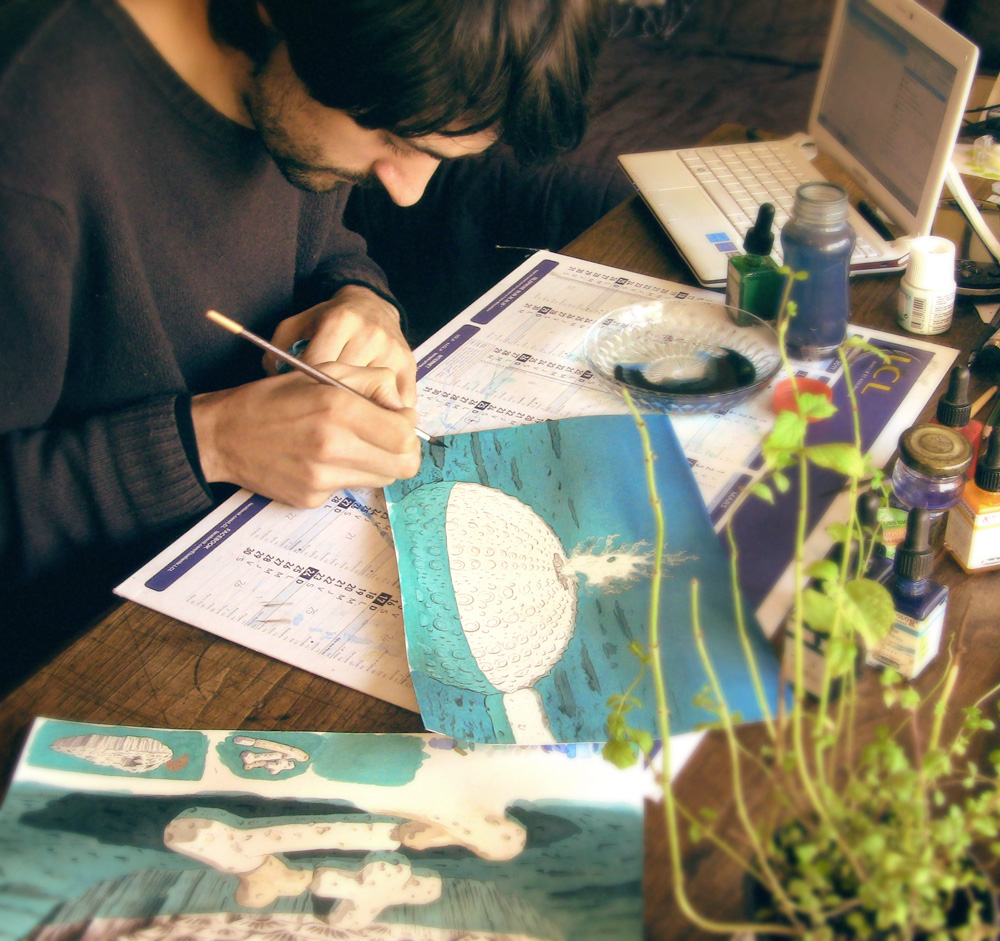 The beautiful transparent sea of Okinawa...
We spent only a month in Okinawa, a few years ago, but the color of the sea is still vivid in our memories.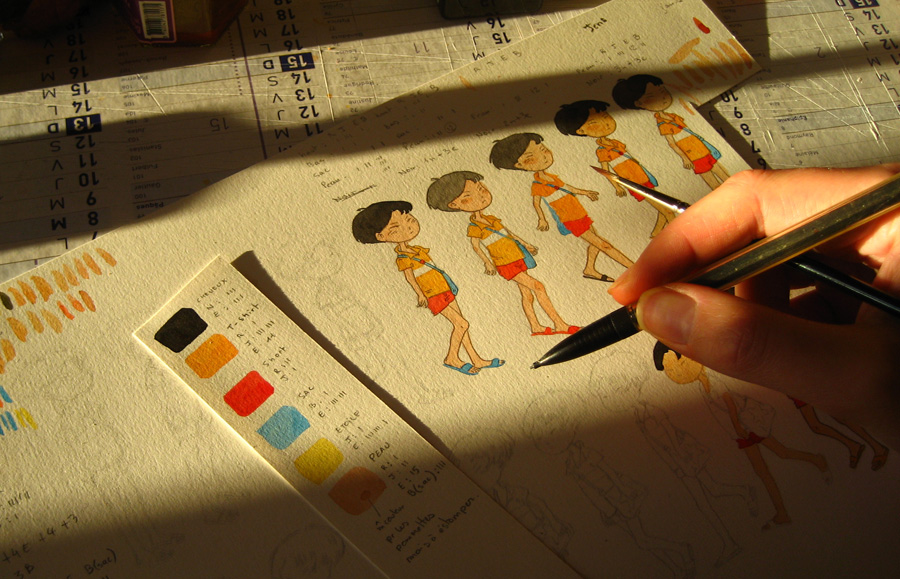 Testing outfits colors for the main character.
Mizuka is a little girl living on an island. It was difficult to find colors that would stand out in all the scenes of the game.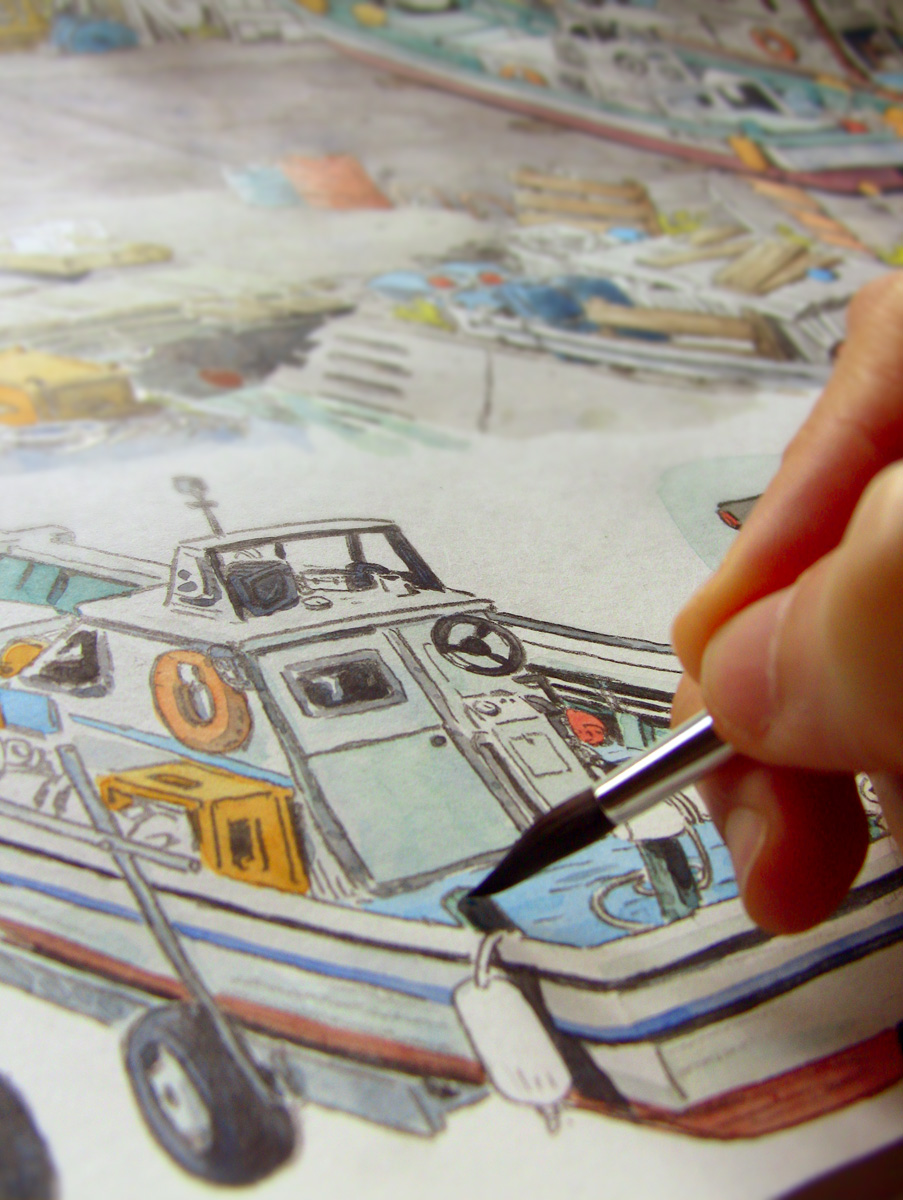 The principle of watercolors: start with the light colors and finish with the dark shadows.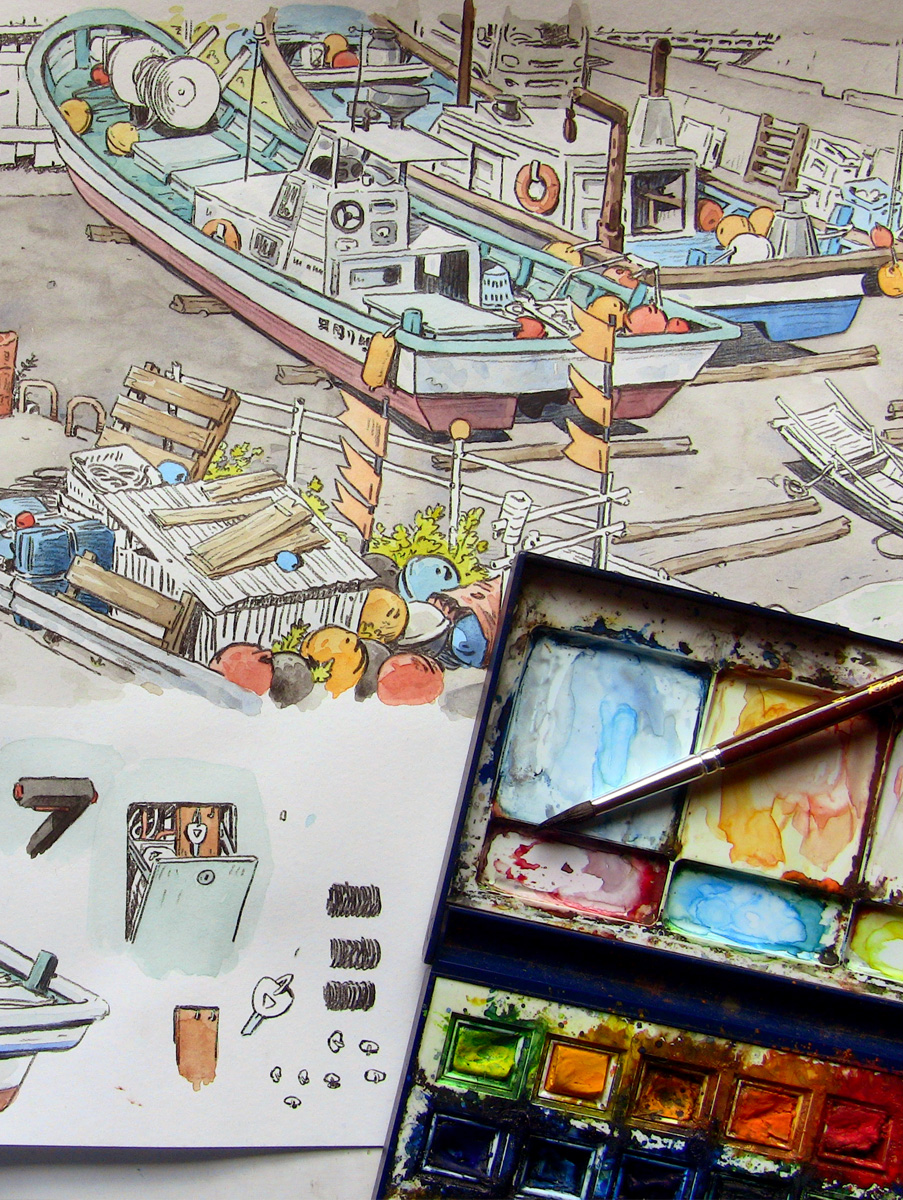 This is the harbour of the small island where the adventure takes place.
We used photos from our travels in Japan to design it.
Thank you for reading and feel free to ask if you have any question!