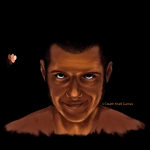 Allow us, at the Death Knell Games development team, to start off by greeting familiar faces as well as any startled newcomers in this brave new year of 2012. Already not a month in, we're seeing large advancements in the development phase of our current project which several of you already know as Thanatophobia. In this first major news update of the year we'd like to present you with a stockpile of new media, officially uncover an exciting new reveal and cherish the presence of a fresh face on the team.
We at Death Knell Games are gladly welcoming new arrival Austin Lewis to the Thanatophobia development group. Austin Lewis found out about us on ModDB through the jobs section.
Austin will be helping us with modelling work on various different types of props. Death Knell Games hopes that he enjoys his time here with us and that we will work together with new strength to create an enjoyable experience for the player; yes, that is you!
While greeting our new development team member we are also sad to say good bye to our last character modeller Eugene Gribanov (massive congratulations on the new job) who helped us a great deal to build up a visual presentation for one of Thanatophobia's characters: "Sam Dehaven".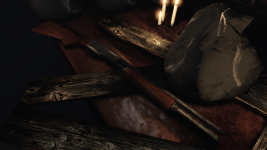 On the plus side, it is time to present our new update. The development team has been working hard with the start of this New Year to be able to create the first testable version of Thanatophobia! This demonstrative feature will allow the player to play the first half of our apartments map in an alpha testing environment. This first test will, until further notice, only be released to trusted sources.
With the demo coming up we've got several pictures of new content to share with you including: In-game art, shots of our beloved Sam model in-game and concept art. On top of this we will also show you an in-game shot of one of Thanatophobia's more potent weapons.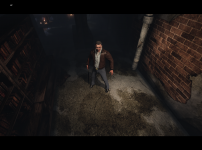 It is now time for us to get back to our delicate labor; you know what they say: "Work hard, Play hard."
Sincerely
-Death Knell Games