Yes, we are fully aware that we missed last weeks news post. There was a small independently made game about solving spacial puzzles that came out last week that Garrett and Myself were preoccupied with. If you guys have not checked it out yet I would suggest Google searching this tiny indie game by the name of Portal 2.
Now this would be the time we would apologize for missing last weeks release, but you know what... We aren't going to apologize for a single thing. In fact if you have not yet played Portal 2 you should be apologizing to us.
Portal 2 was phenomenal enough to miss out on last weeks release and leaving you guys out of developer news for a week. Yeah that's right I said it, Portal 2 is a fantastic game made by a tiny independent studio known as Valve and should be played by everyone. Support small studios like Valve and grab yourself a copy of Portal 2.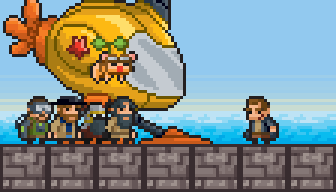 Speaking of small Indie Studios, if you guys haven't checked out Breaking The Rules I would highly suggest you head on over to their corner IndieDB. BTR Studios has a very talented team underneath the hood of a very promising fighting game. I mean honestly how often do you get to see an indie fighting game? Let alone one on the PC.
With that out of the way we are very excited to bring you Alpha 5! With our task system being updated on a weekly basis Garrett has done a fantastic job really pushing the game forward. The task system now works with multiple dwarfs. It's a bit archaic at the moment with multiple dwarfs but expect a jobs system in later releases.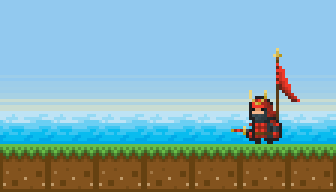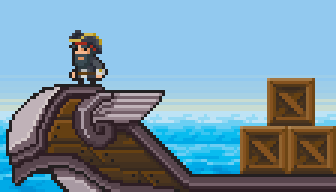 [We would also like to point out these respective classes belong to forum vets Eternalist and Tacobuilder.]
Alpha 5 Changelogs:
Task system now include buildings and consumables, all together with new animations.
Dwarf Party Survival
Inventory managment now has "stacks" for your items.
Added 2 extra dwarfs onto the game so players can test that out.
*5.01 BUGFIX
-Dwarfs that mined a block would put the wrong type of block into the inventory.
Less Poultry
[Oh also the Narwhal below is property of Bombasticator the Narwhal Overlord.]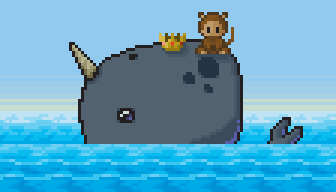 Code Monkey Log:
It's been a busy few weeks for most college students and it was no different for me. Finals week is not a fun time for someone trying to please people on the Internet. That's my excuse for the delay on this update. At least good stuff was coded and even better stuff is planned for the future. Summer should be a good time to work, work, work.

This update added to the inventory management and allows for stacks of items. We also got the dwarfs to mine and build using the stockpiles of tiles in your inventory. A special treat to our fans is the introduction of a few more dwarfs to play around with, I'm hoping this will find any bugs left over in the process.

I wanna give a special thanks to our forum users for helping identify a real nasty bug that made the inventory add the wrong block then what was mined by the dwarfs.
With finals over I can finally concentrate. Some things in the works
-Garret Colas
We hope everyone enjoys Alpha 5. We really do appreciate all the feedback you have been giving us over the past couple months. Our next Alpha we want to add a feature that community wants to see for Alpha 6. So leave us comments or feel free to bombard our forums with what feature you want to see in our next Alpha. The most requested feature will hopefully make it in time for Alpha 6.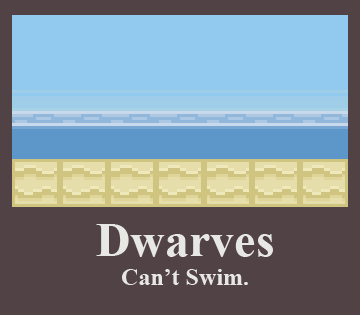 As always don't forget to follow us on Twitter, Tumblr, Facebook, ModDB, IndieDB, and Blogger. You can now subscribe to our Pixel Pushers Podcast on iTunes!