Now, you can play the Suffering's amazing Demo! Click here to get demo file.
There's a ton of stuff here for you to try out~3 sinners as the bosses, 1 Suffering-soul, 17 weapons, 20 abilities, 14 items, and 3 special commands! If you can beat any boss of the demo!You will really understand the appeal of this game~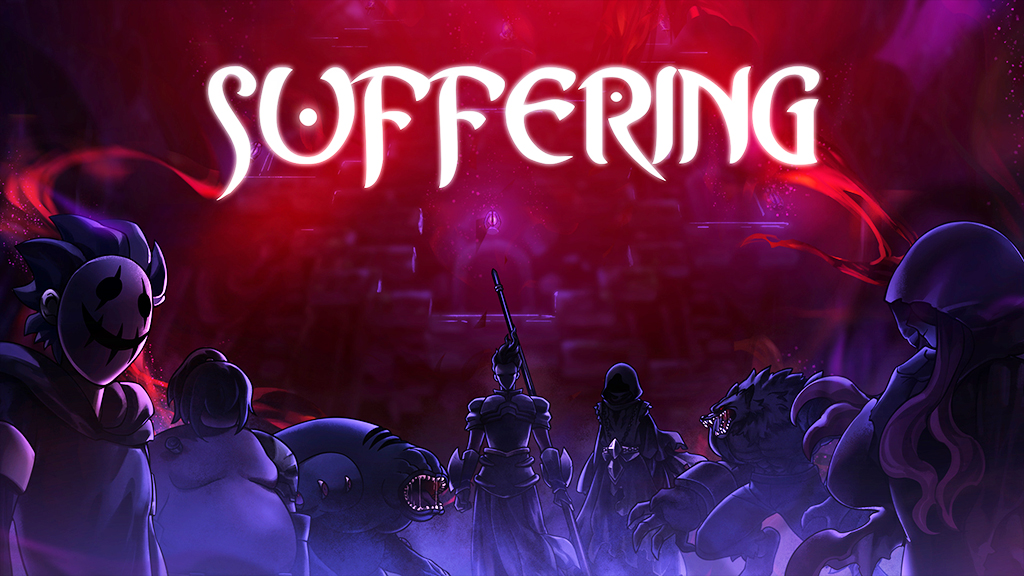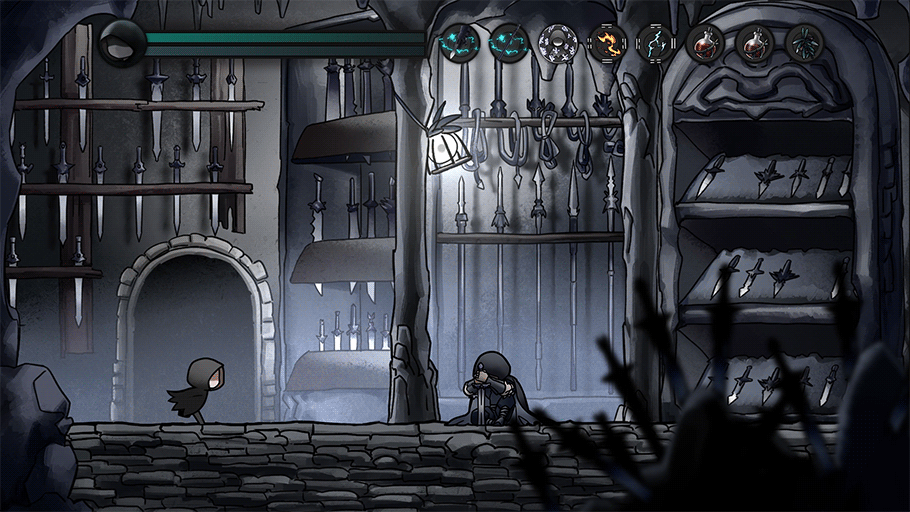 SUFFERING is a very difficult turn-based RPG with a unique system. Its key feature is the intricately designed Boss Battle. The main character is an ordinary human that accidentally fell into the Room of Suffering, and players won't be able to return to the mortal realm unless they defeat every Sinner in the Room of Suffering.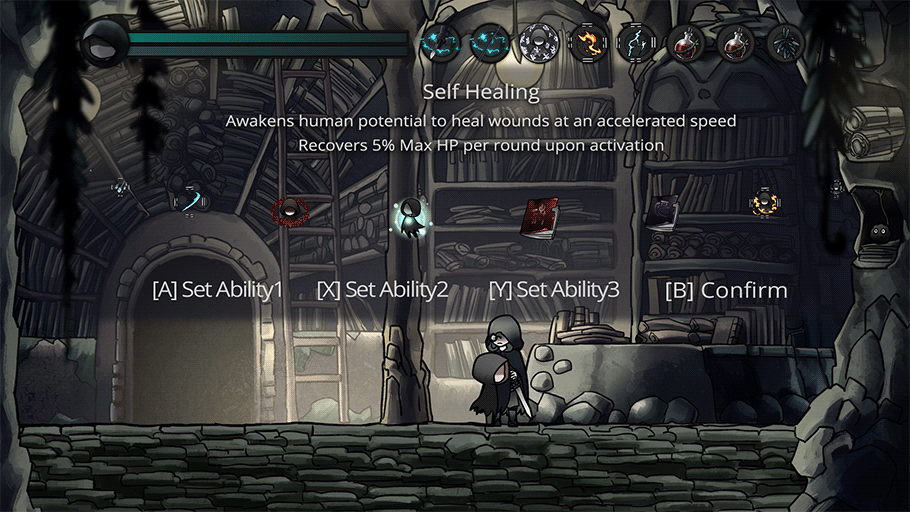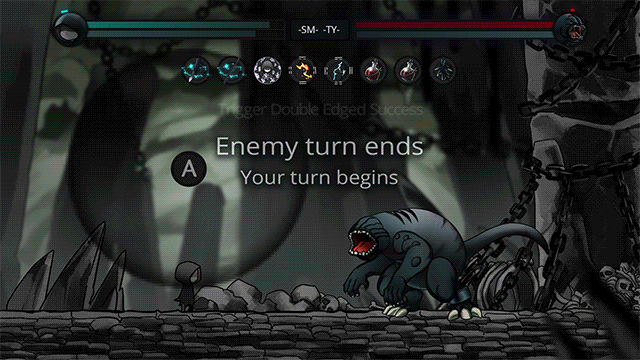 Suffering was inspired by Dark Souls, Final Fantasy, The Last Remnant, Persona...
This might be the most difficult turn-based indie game you've ever played…
It's a special RPG with unusual designs such as Boss Only, no gold, no levels…
Each boss has a special mechanic so that every boss fight is unique…
As a turn-based indie game, it breaks out of the "replay" frame and adds "Multiple reincarnations" to the traditional turn-based mechanism. Steam Early Access will start on May 14, 2021, and run for about 8 to 12 months, during which we will keep releasing new content, and eventually launch the game.
The World of SUFFERING
Between the mortal realm and hell, there exists a dark and chaotic space - the Room of Suffering. Thousands of years of bad deeds have created plenty of "Misfortune", which is now everywhere in the mortal realm. Those who have been reached by Misfortune will meet untimely deaths and fall into the Room of Suffering.
Arriving at the Room of Suffering doesn't mean that they're dead, however. If the Unfortunate can defeat all the Sinners that have been locked away here, they will be able to find their way back…

What is "Multiple Reincarnations"? What's the difference between that and new game puls ?
It's a unique system that can be expanded endlessly. After clearing the current reincarnation for the first time, players will unlock new modes with different difficulties and rules, as well as the ability to enter the "next" reincarnation. The biggest difference is that the next reincarnation doesn't have defeated enemies with new rules, but a brand new group of stronger enemies altogether.
It emphasizes the importance of researching your enemies, with a hardcore system and bold commands, such as killing yourself just before the boss…
Its setting supports the endless expansion of every system in the game, including bosses, weapons, abilities, items, Sinsouls, and Suffering-Souls…
Comments from some of our testers:
"My biggest regret is that I couldn't even clear the first boss. If I still can't do it when it launches, you'll get 5 stars from me... but in installments!" - Tester, 2020 Steam Game Festival, Summer Edition
"This looks right up my alley. The combat system is very intricate, every boss in the trial version requires careful planning to beat..." - Tester, 2020 Steam Game Festival, Summer Edition
"You're not students of Miyazaki (Hidetaka Miyazaki of Souls series), are you? It's too difficult!" - Tester, 2020 Steam Game Festival, Summer Edition
"Never seen anything like it, specially made with Fusion. Please tell us when you get the English option so more people can enjoy!" - Official of Clickteam Fusion
[Need Your Help] We are launching KS crowd funding now, if you are interested in Suffering, please check it out on KS.