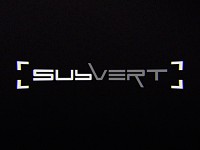 DHB Studios has launched a Kickstarter campaign to help the development of their first game: Subvert. As part of the fund-raising campaign, the indie studio has also released their first developer video, which sheds more light on the design behind Subvert as well as it's direction. You can find the Kickstarter page here: Kickstarter.com
The fundraising effort will run from July 16th, 2011 to September 14th, 2011. As a form of appreciation for its backers, the studio will be giving away a variety of virtual and physical goods ranging from unlockables, exclusive character and weapon skins to apparel, posters and even a limited series of 12-inch action figures based on each of the 8 characters of the game.
According to designer Ray Barrera, "Even the smallest donations will help our push towards our goal, and those who are not able to contribute monetarily can still show their support by helping spread the word about the game and the Kickstarter campaign."
For future updates and releases, make sure to follow Subvert's Indie DB page!