Hello again fans! We're still going strong and making a lot of progress with our level design, character development and core coding to give our Alpha as much polish possible. Most of our work at the moment is being focused on the code and the visuals of the game to ensure StoneRage is unique in every way we can make it. As always, though, these things take up a great deal of our time, but it's time well spent. An in-depth update on combat mechanics, environment interactions and character abilities is scheduled for late December, so keep an eye out.

Also, since IndieDB is holding an indie game of the year award, don't forget to: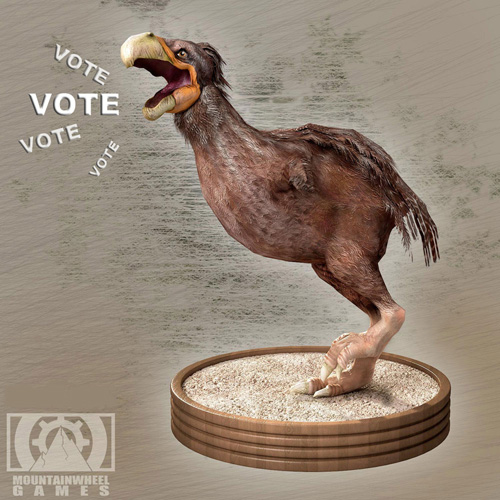 Our Alpha gastornis is currently in the animation phase! Modeled and textured by Raphael Baldini.
Do not forget to follow us and spread the word on: