Hello everyone and welcome to another Stone Rage update. I am Criff from Mountainwheel Games here to tell you all of the new happenings of the game, and try and bring everyone up to speed on some ground breaking new elements that have been brought into the game over the past few months. In recent happenings we are proud to announce that we have new CryEngine3 SDK in-game screenshots to show of the upcoming map Stone Canyon. Stone Canyon is a medium/large map that has been painstakingly worked on by some of our developers here at Mountainwheel Games. This map has come a long way from its original form and has truly made its shape thanks to our level designer Salomo, with the use of environment assets made by our lead environment artist Christopher Guptill, and with extra help from our environment artist Ali Farsangi. With the near completion of this map ahead, we will wait to see more from them soon as we continue on molding the landscapes. We have also gained a new level designer named, Marco Catena. Marco Catena will be working on the "Beast arena" map which is sure to be a favorite for bigger creatures such as the Mammoth or Mastodon.
Click for full-size
Also in recent happenings, there has been expanding's onto our animations department. We have our lead animator Christopher Slavik hard at work developing the many motions of the Gastornis bird. You may wonder exactly how many animations a single bird could have. Christopher developed more than thirty movement, idle, and combat animations to allow the players to get the full experience of playing this creature. Expect to see more from him in the near future, and also expect to see some upcoming animations from Jeffrey Simonetta. Jeffrey is working hard on developing the animations for the heck cattle, and soon to be working on many other creatures. And some of new animators are: Ryan Mohler, Josh Grissett, Stefan Iverson. Newest character/animal artist addition is Nick Miller who's currently working on a special support animal class for you guys, you'll love it.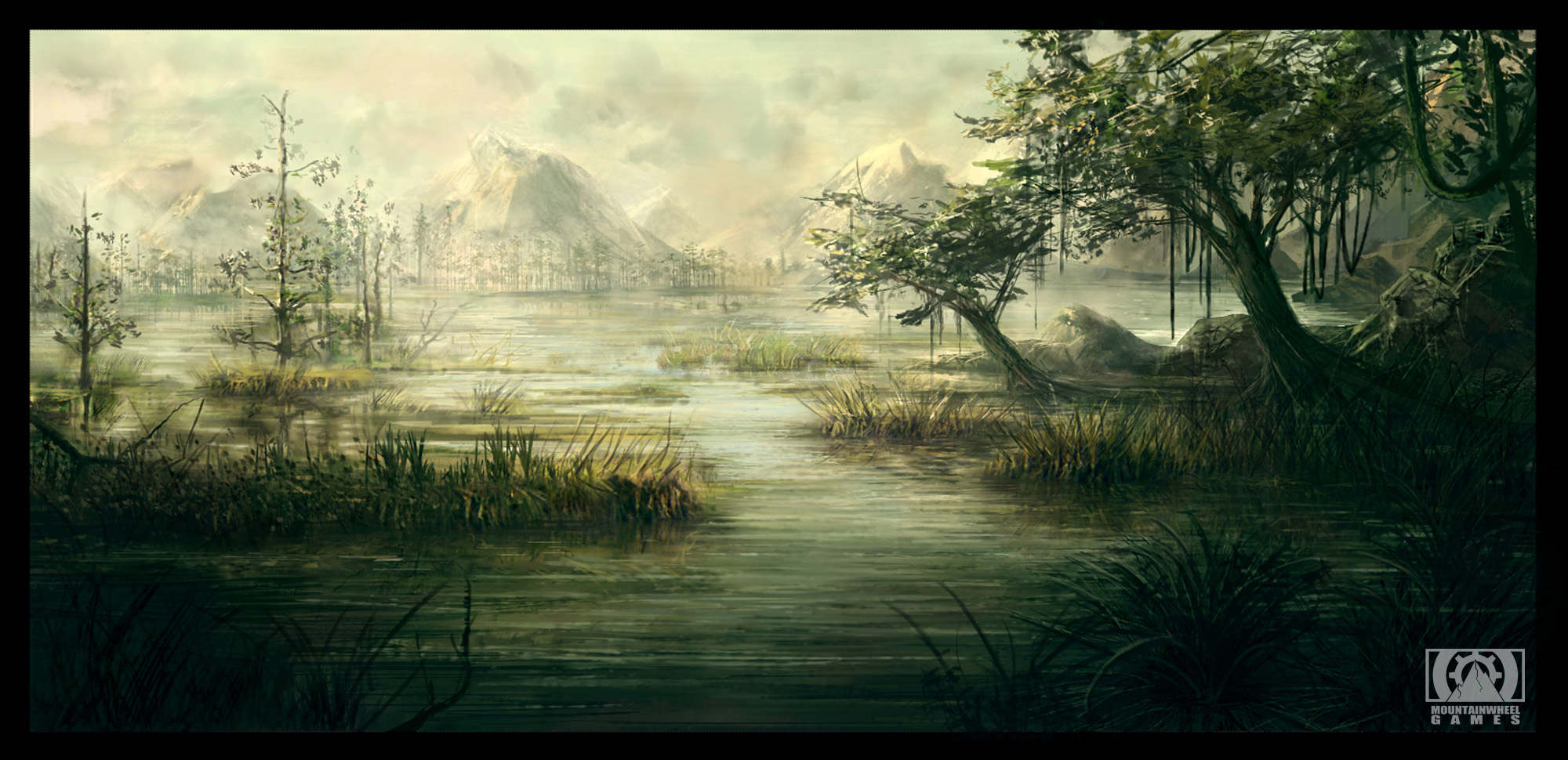 Now we move on to the concept art department of our team, the 2D artists, consisting of Jesses (2D designer), Derek Parcell (Concept Artists), and Markus Lovadina (Lead concept artist). All of them have worked very hard to get out concepts and etchings to help pave the way to the latest characters, weaponry, and creatures that will be staring within Stone Rage.
2 Wallpaper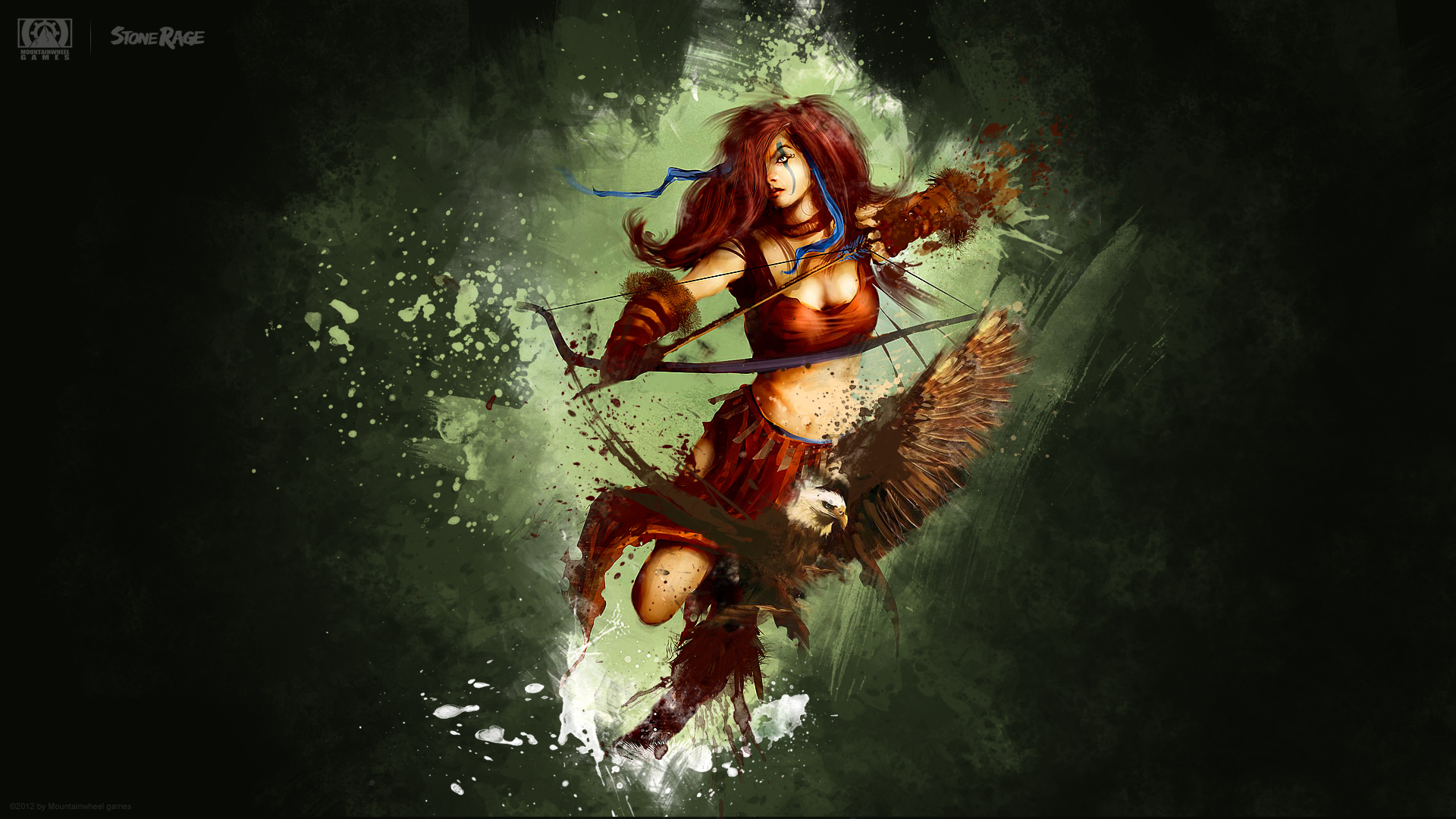 1920x1080: (Click image above)
1600x900: Mountainwheel.com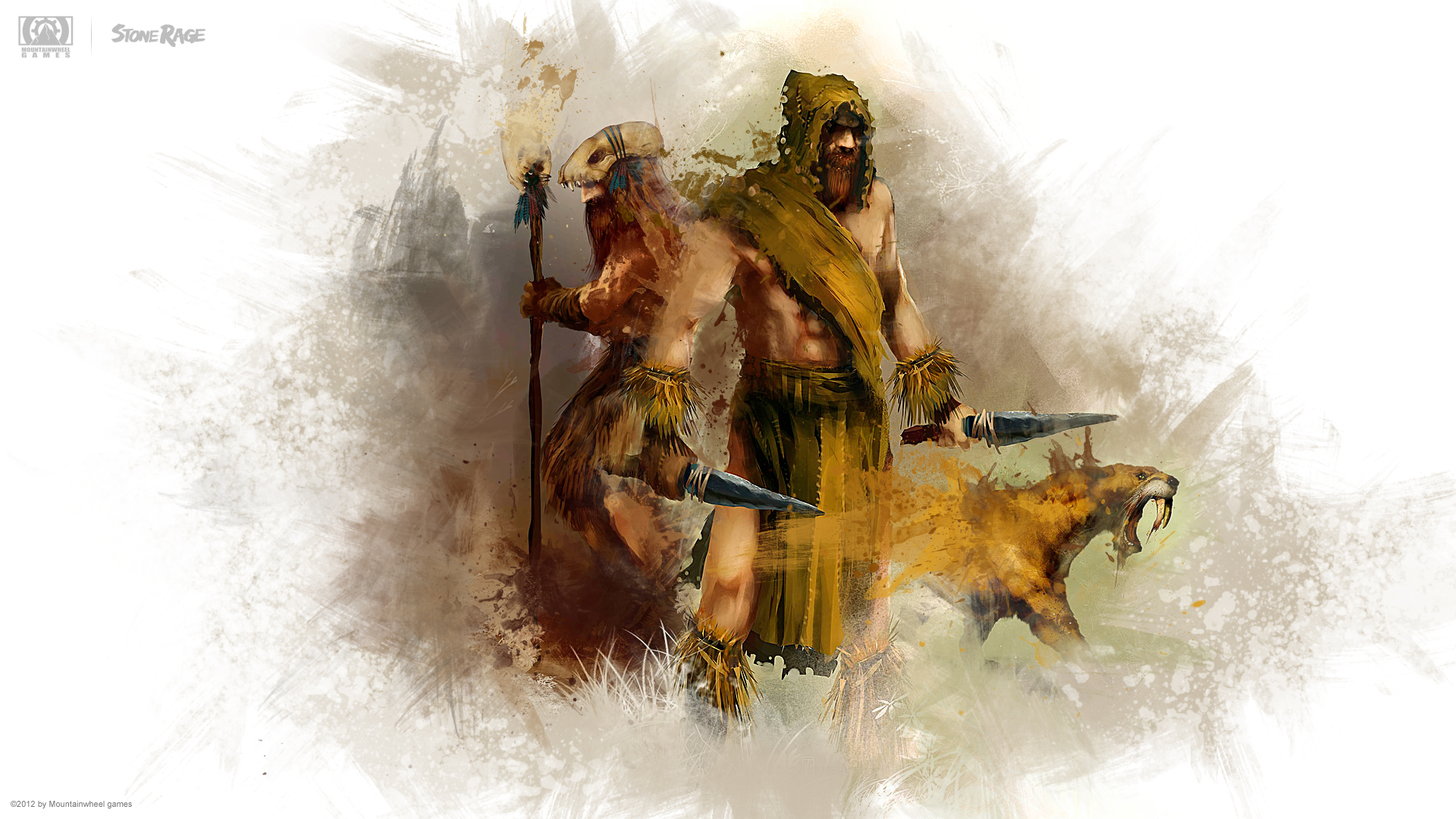 1920x1080: (Click image above)
1600x900: Mountainwheel.com



We now go to our audio department which is led by Mael Vignaux, and our composition which is led by Mike Skalandunas. Both of them have been creating many different sounds, and songs that bring the game together and give it the perfect playing atmosphere that is sure to really bring the player even deeper into the lush environment, and the brutal fights.
I am now saddened to say that our lead coder Bleutn has left the team, but I am also happy, and honored to announce that we have promoted a new lead, Oliver Neumann. He is a true team player, helping out wherever he can, and getting the work done as quickly, and efficiently as possible. He is truly helping greatly to keep steady the foundation of Stone Rage. We will be updating you all more frequently on new, and up and coming events for Stone Rage, and we hope to hear your thoughts, ideas, and any messages you may have for us that will make your experience the best it can possibly be. "And as the earth dies beneath the white we say our goodbyes. With the fog of many dying breaths that lay ahead we make our way to newer ground, ready for the battle, ready for the end."
And a big credit to our Lead Rigging Artist Dilen Shah !!
Recruiting:
• 1x Technical Artist CE3
--Experienced with CryEngine3 SDK
--Experienced with Exporting from Maya to CE3
--Experienced with Exporting Rigged & Animated Characters to CE3
--Optional: AnimGraph in CE3
--Able to commit time into this project

email: marco@mountainwheel.com
Do not forget to follow us and spread the word on: