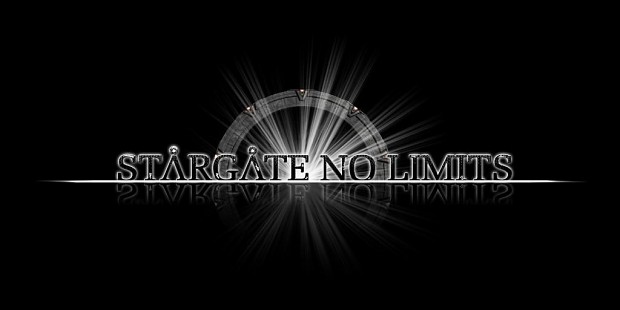 Dear community, Here are some news about the different progress about the Stargate No Limits game.
The SNL team has so far progressed on different parts of the game, respecting its specification the most faithfully possible. The character's creation is one of the key element of the Stargate universe, so the team has spent lotta time creating these ones the best possible.
So far, the team has concentrated its efforts mainly on the Jaffas. It will be possible for the players to choose to play Jaffas, as free Jaffa, or as Goa'uld God's jaffas. You ll also be able to choose which god you wanna serve (right now, Apophis, Anubis and Horus). When they'll be all done, you'll be able to choose between the following Jaffas:
Jaffa Guard
Royal guard Jaffa
Jaffa Warrior
Jaffa Prima
Master Jaffa
Jaffa Executioner
Here is example of what has been done allready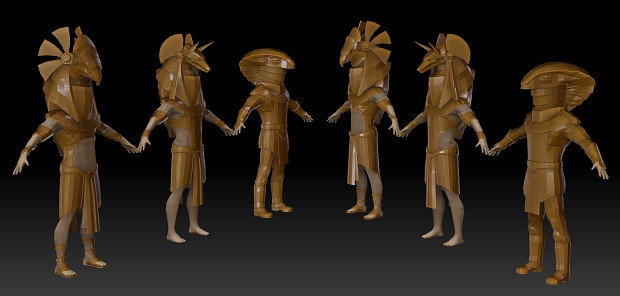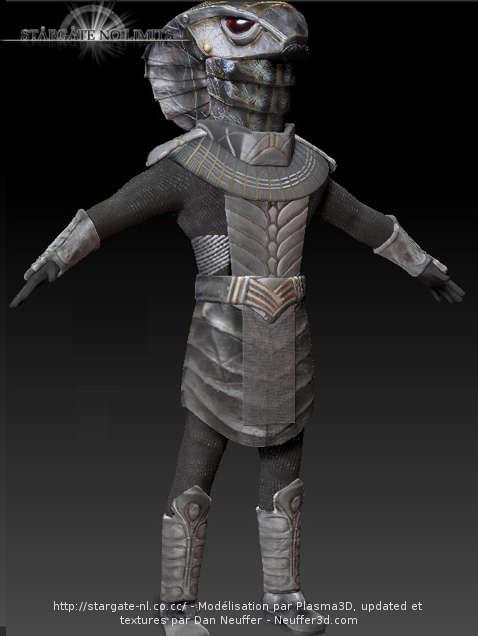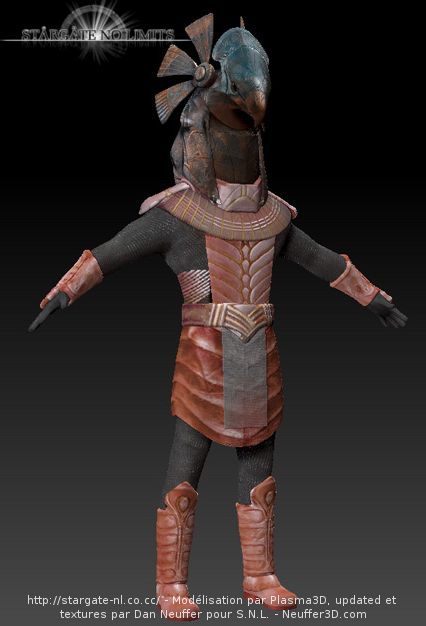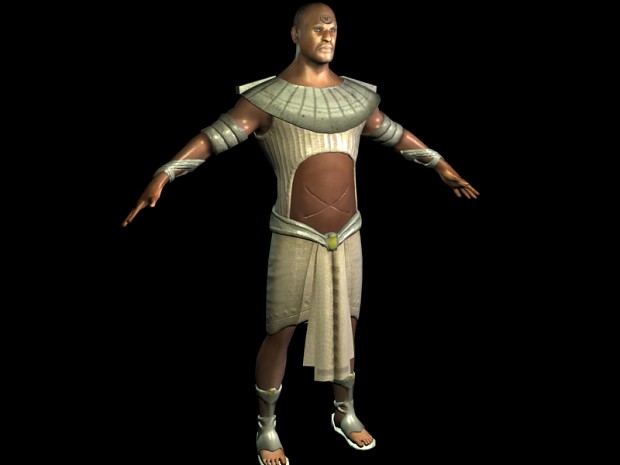 And after that, which helmet you'll be able to equip your Jaffa with.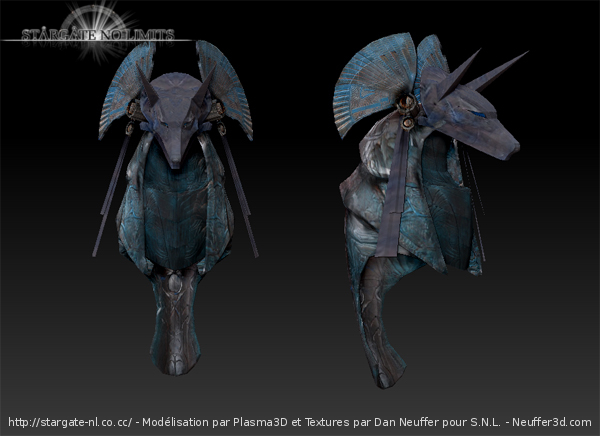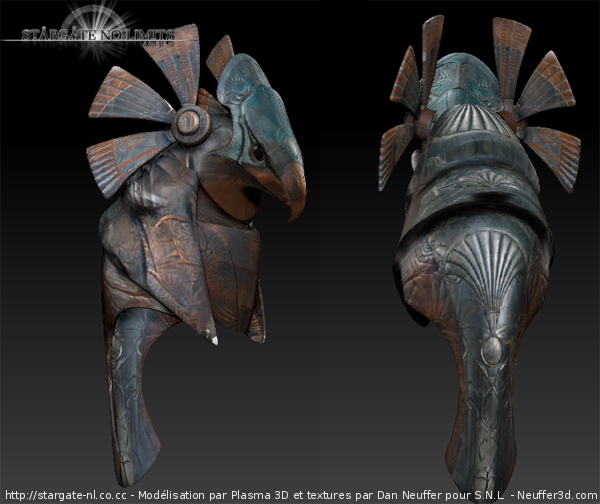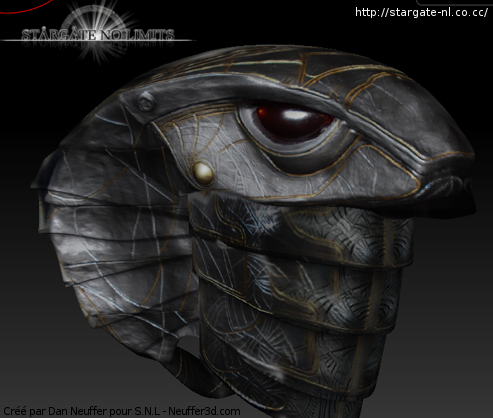 One of the other character you'll be able to play will be the emblematic Asgard, that you'll be able to play as the standard Asgard, or the one from Atlantis, in its mechanical armor.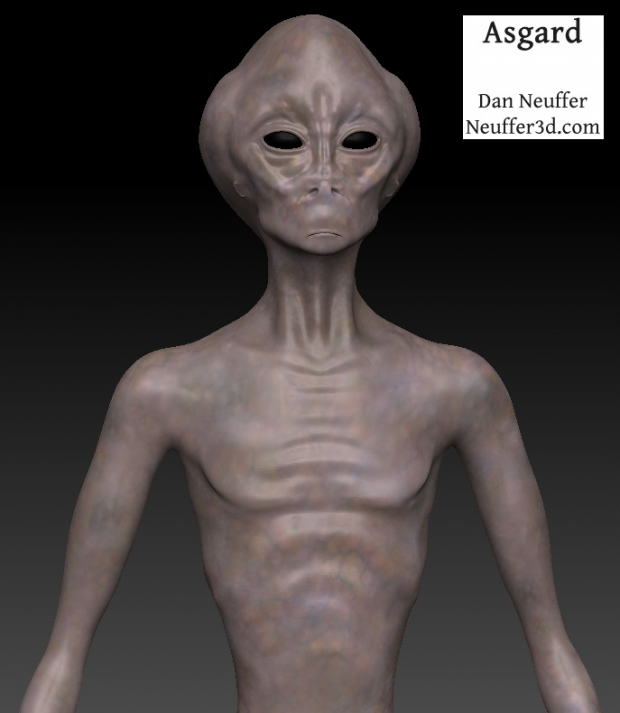 Of course, other classes will also be playable, the SNL team has choosed the option to propose a maximum choice of different characters, to create a unique experience of a Stargate game. You'll have the opportunity to choose your character between the Tauri (soldiers / spec Ops.), Krulls supersoldiers, Unas, Ashraks and also Oris. You'll also be driven to fight against replicators, that will be a non playable class, but that will be a totally present class in the game.
Each race will have its own aptitude concerning power, HP, and also concerning the different weapons they'll be able to use (All weapons won't be accessible to all classes)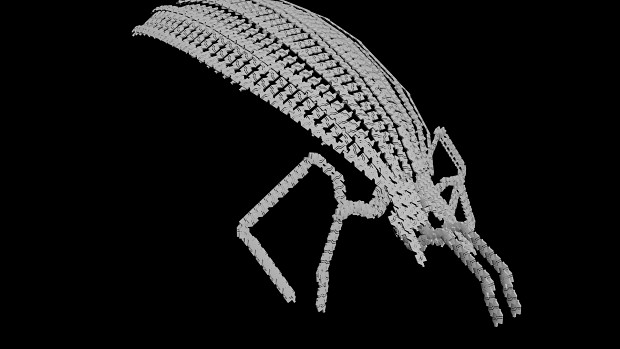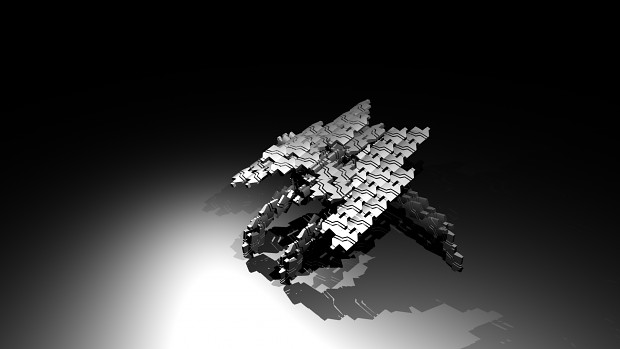 Now, lets take a look the weapons…to make that game the most realistic possible, the SNL team has also decided to create a maximum choice of weapons, that you'll be able to use to destroy your ennemies the way you prefer it the best. For that, severals models has already been created, as you can see down here.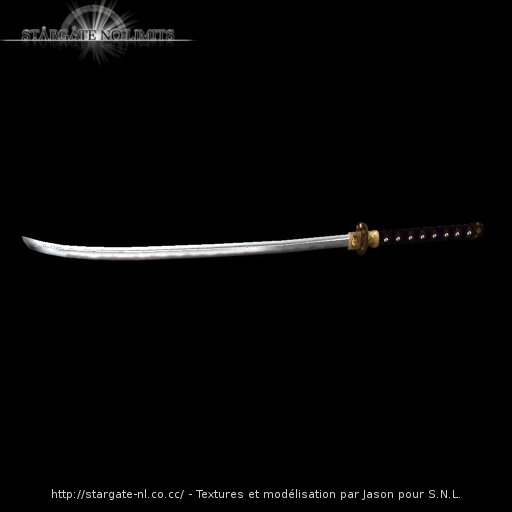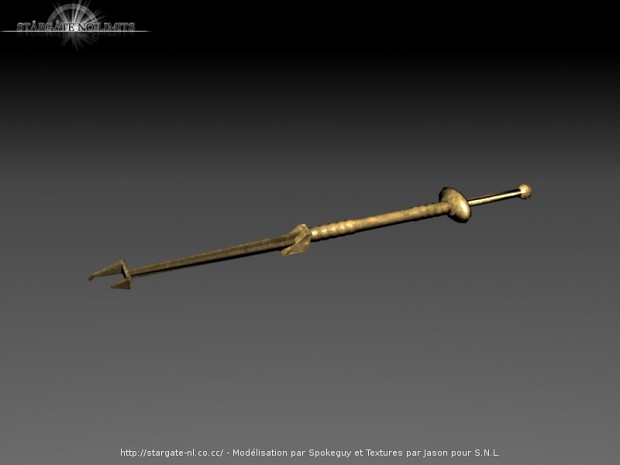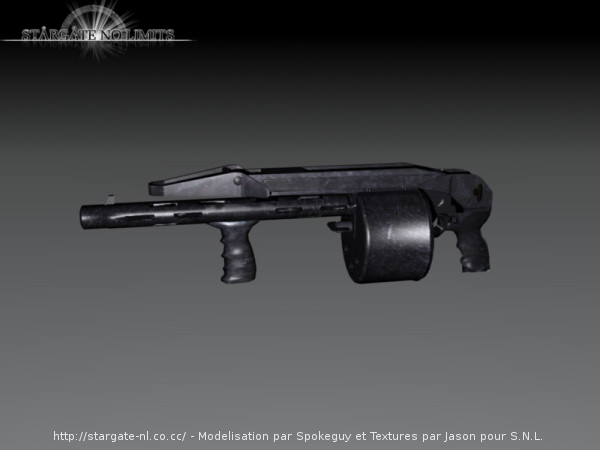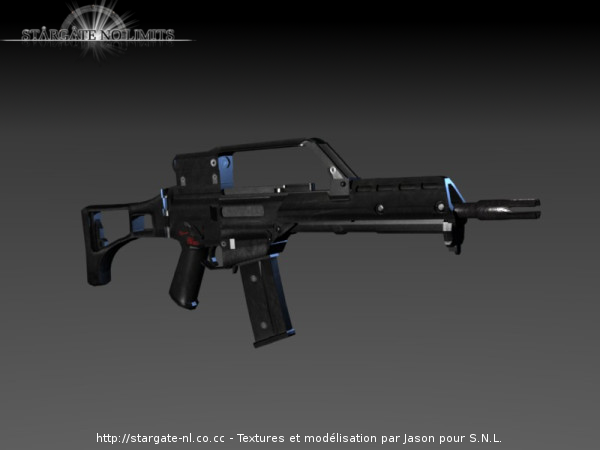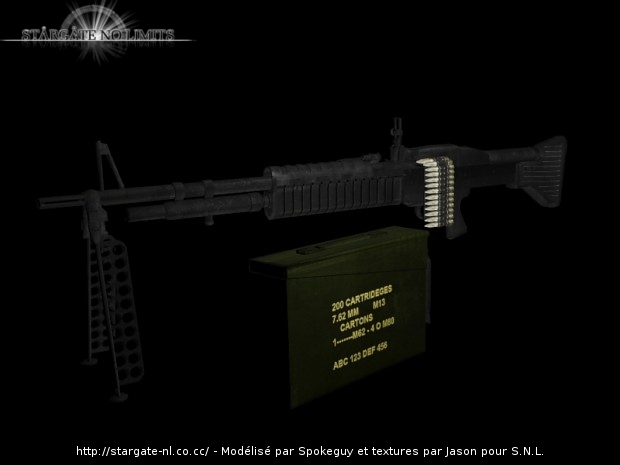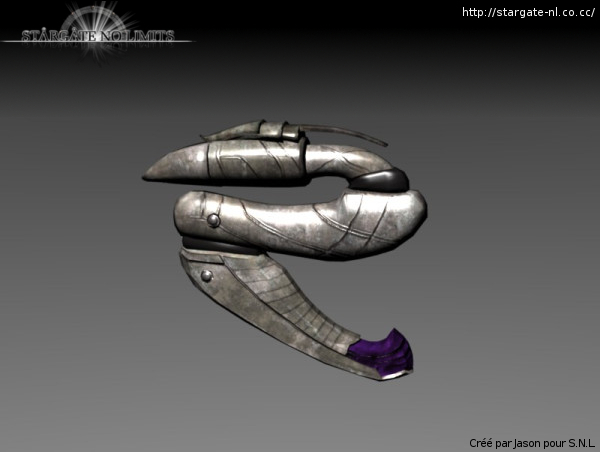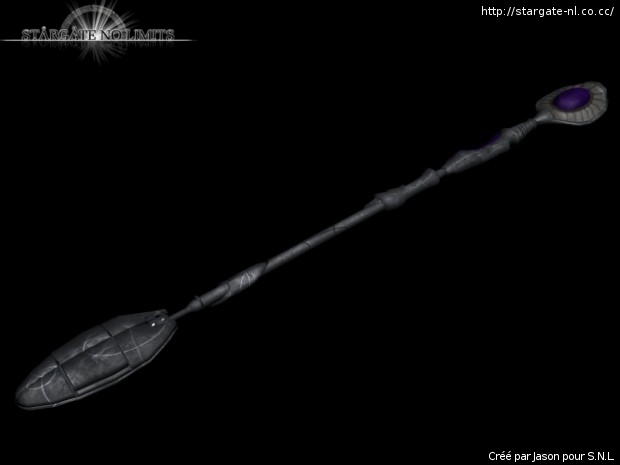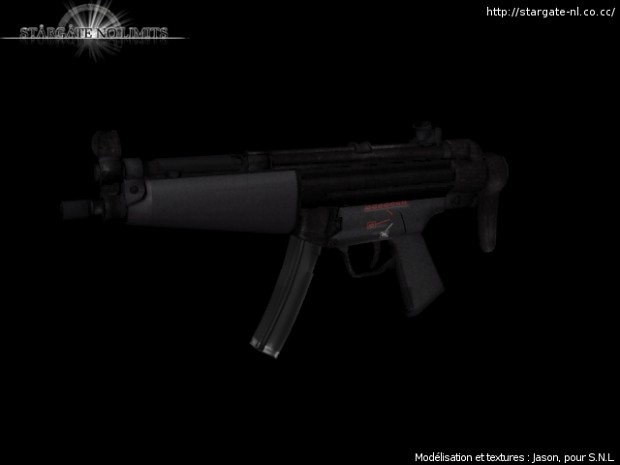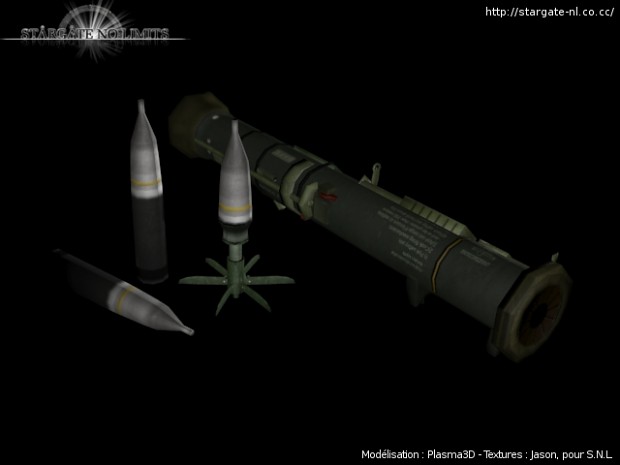 The SNL team also calls every person willing to join a motivated group. We would need :
-2 props modelers
-1 vehicle modeler
-1 UDK animator
-1 experimented UDK mapper
-1 sound designer
-1 music composer
And concerning the spatial part of the game :
-2 UDK animators
-2 music composers
-3 experimented UDK mappers
-3 props modelers
-2 ships modelers
-2 unreal scripters