Details, anyone?
I've been wondering if someone was interested in some details on the multiplayer mode and since I know you folks love pictures, here you go: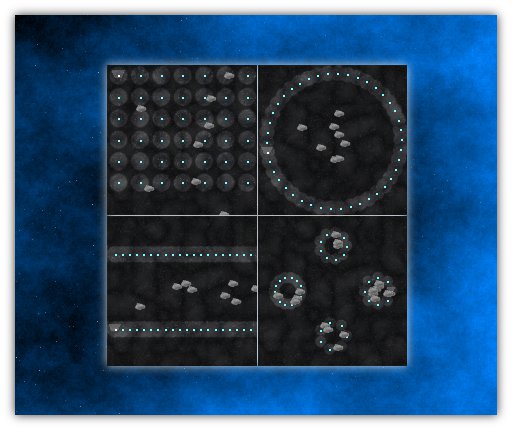 The picture shows the four different game modes as displayed on the minimap ingame. Of course asteroids and opponents are hidden in a real match.
The game modes explained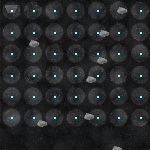 Random mode. In this mode the players are spread in a grid over the map like in singleplayer custom matches. However, the asteroids are spawned anywhere, randomly, all over the map. To dominate in this mode, you'll need a bunch of luck or some nearby allies. This is not a team based mode anyway. Those who like non-stop action will love this one.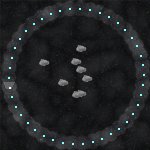 Arena mode. This is the universal mode for games with no teams, few teams or many teams, anything goes. The players are spawned in a ring-shaped form while the position of each player on the ring is random. In order to get some asteroids the participants of that mode must make their way to the center of the arena where they will most likely meet the other players.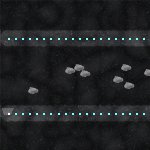 Frontlines mode. This mode is excellent for large games with two (equal) teams. The members of the teams are spawned in a line opposite to each other while the asteroids are positioned randomly between them. The teams will need to coordinate their attacks as well as their defense precisely in order to succeed.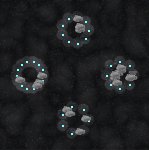 Team Arena mode. Similar to the arena mode, but there are multiple arenas, one per team. All members of a team spawn on a arena ring with asteroids spread randomly in the center of one arena. The arenas themselves are spread ring-shaped across the map as well. This makes that mode ideal for team-based games with uneven teams.
Cool story, bro. When will it be out?
To put it simply, I have no idea. But it will be released this year with patch 1.0.7. By the way, I'm looking for 3D artists to accelerate that. Since the code is finished, I can release the patch as soon as I get the assets. In any case, you'll read here on DesuraNET when it's done.