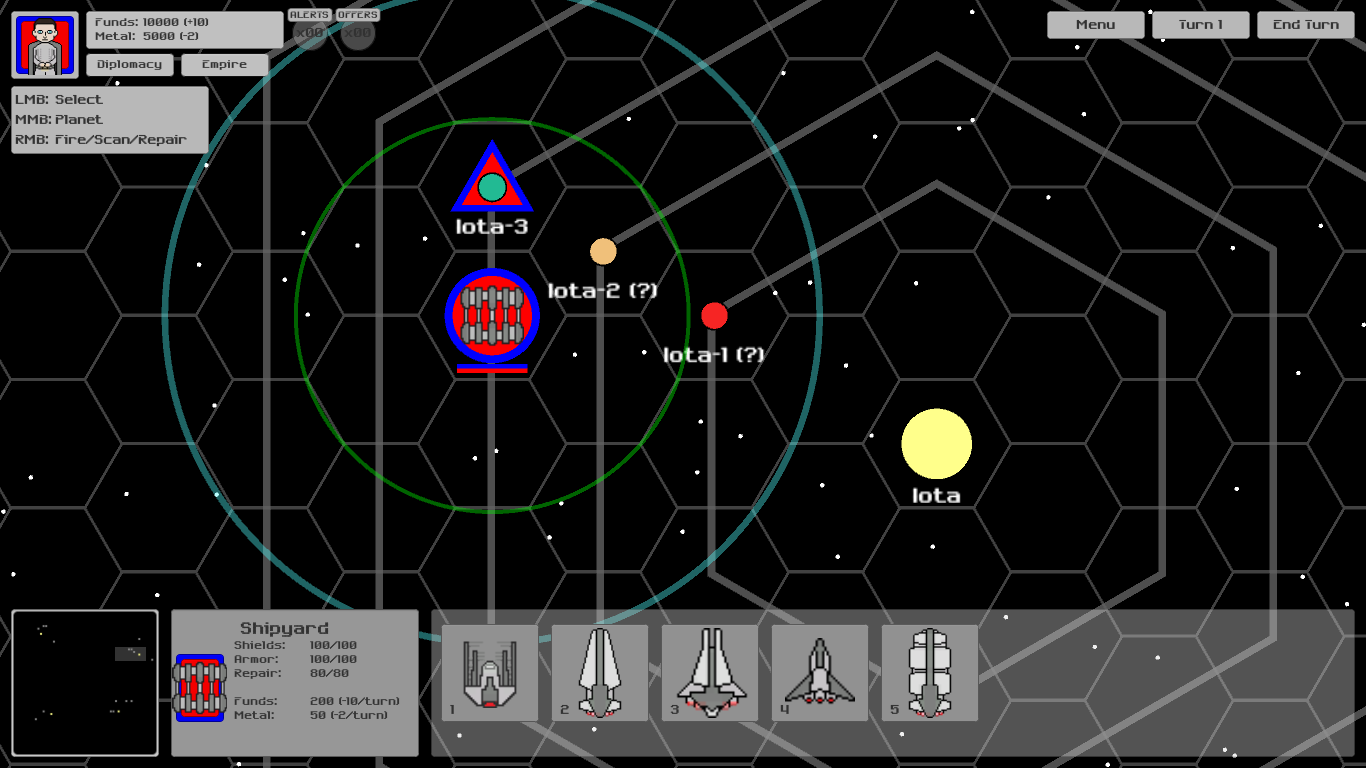 The Star Empire Multiplayer Beta aims to generate feedback for the eventual full release. Play with friends and see what the distant stars have to offer! Along with the release of the Multiplayer Beta, the Star Empire IndieDB page is now hosting the games forum, where players can discuss the Beta, make suggestions for gameplay and content, and report bugs encounter during play.

Requirements:
Windows (32-Bit or 64-Bit)
Mouse (Keyboard optional)
Features
Explore the stars and establish colonies
Build fleets and battlestations to defend and expand your empire
Destroy enemy worlds with planet-killing superweapons
Compete in turn-based play on one machine with two or more players
Music by Antti Luode. Gameplay and artwork by Hannah Murphy.