Download SPiN WARS now for free on Windows Store at Bsgam.es
The Windows Store version supports Multitouch input and Windows RT Tablets! All May long you can get it for free and unlock 3 and 4 player gameplay for 50% off the regular price!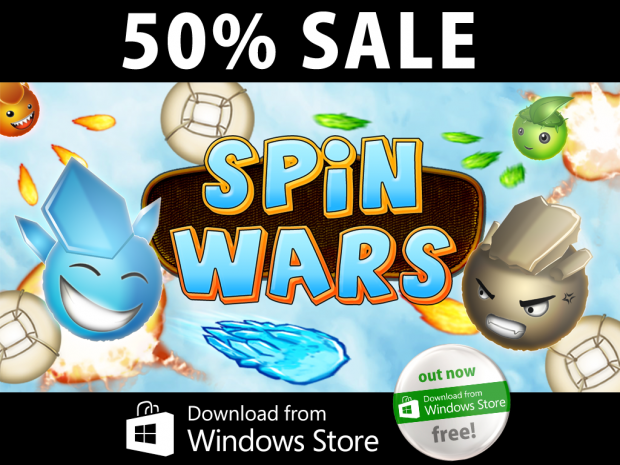 If you perfer to play SPiN WARS with controllers on your regular Windows or Mac Computer get the Version from Desura Indiedb.com which is also 50% (only 1.75 €) off for a short time!