So far, I'm working on developing maps for the game. It's going alright. I took a little hiatus for a week and a half a little while back as I was extremely busy. Now, though, I can work on this, and my other project, Sparky.
So, I've reworked the bank to look a bit more, well, plausible. Looking at it now, it's a bit small, so I'll probably add some things like turned over rope poles and other teller desks.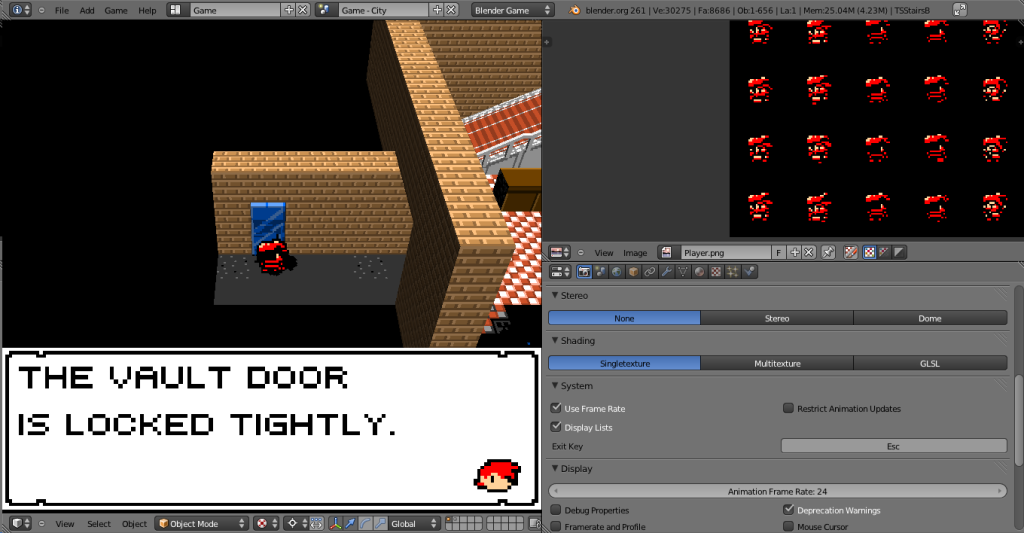 The vault door will only open with a combination, which you can get from one of the floors upstairs. Note that you won't need to open the vault door - you could get through the game without what's inside. Hopefully there'll be a lot of little puzzles and side 'quests' like these. Even though it's a simple fetch quest, it still makes me want to work on the game a little more. I want to really make this city 'breathe' with enemies and secrets.
I also worked on the sewers considerably since the last update. One little section is a little platforming area - it feels pretty nice and natural, which is good.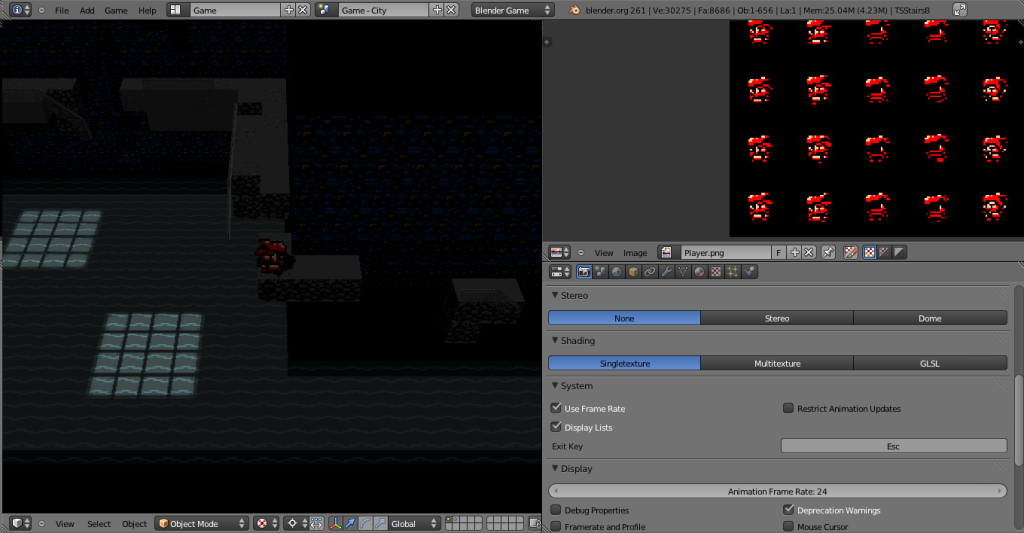 In addition, I've squashed a bug that would have surfaced later, which is good. I really want to release a demo soon, but I want to at least implement some enemy AI before I do so. Some more areas to explore and items and objects to interact with wouldn't be too bad, either.
The plan is still to have the player work his way to the center of the city. I still have to make the player feel like it's a whole, connected city, though, which will probably prove a little more difficult. Since the invading robot army has destroyed large portions of the city, sections interconnect with other sections in various branching points. For example, you can get into the sewer from the park, and from the sewer can get through a manhole into another district. The sewers will probably phase into the aqueducts / dam / water purification plant, and the skyscrapers may lead into each other. As you can probably tell, I haven't done a huge amount of planning on this front, but I still have to implement the areas that I've already planned out. :)
Oh, and it's been a little while since the last devlog video for Soldier Of. I was supposed to keep them weekly, but that didn't happen after the first five (?) weeks. Well, hopefully I can get one out over the weekend.
Anyway, keep on the look out for more news and information about Soldier Of!