Hello IndieDB! Again I hope all here are well today!
This time I would like to give an update on the progress of development so far, and delve a bit further into some of the features players can expect to find in the game, once it is ready to play.
As for development, I have reached a stage of what could arguably be called 'playable', though far from feature-complete the game can be started, units can be recruited, battles fought, resources collected, tiles conquered, and when the player wishes to take a break they may save, quit, and return later to load their game back up again. I must say I'm quite pleased, as everything is shaping up as I envisioned it quicker than I had expected. At this point I am hesitant to release what I have for public testing, for the simple reason that I wish there to be a few more features polished up a bit shinier for my own satisfaction, also the GUI is almost non-existent. So before the demo I will probably spice up combat, add a good bit of GUI, and probably add a few 'Options' for players to customize their playing experience. I can give no general timeframe since my own schedule is uncertain and coding/implementing features is always a mysterious affair. ;)
Now onto features, the item in the spotlight for today is 'Time', the most relentless force in the universe, time even withers gravity as stars and planets decay under the subtle power of it's incessant march...But I digress. In Siege of Turtle Enclave there are many kinds of 'units' that are recruited by the player to populate their settlement, one of the most important units in the game is the Peasant (powerful political statement right here folks ;) jk). The Peasant unit fuels the economy of your fledgling empire by devoting it's 'Time' to vital tasks required to run such a machine. Each Peasant unit that is stationed in the players settlement, as opposed to garrisoning far-flung reaches of the map, contributes to the total amount of 'Turtlehours' (working-term, and a rather sad one at that) the player has at their disposal for one turn, as these hours are expended by carrying out tasks the day slowly slips away into nightfall, at which time the forces of evil take center stage (in game terms, it's the bad guy's turn). I intend to represent this in-game by having the player's turn begin at sunrise and the sun will work it's way across the sky towards sunset as the player's pool of Turtlehours are spent, perhaps even with little torches lighting up around the settlement as darkness creeps in, but that's a layer of polish that will be left for a later stage in the project.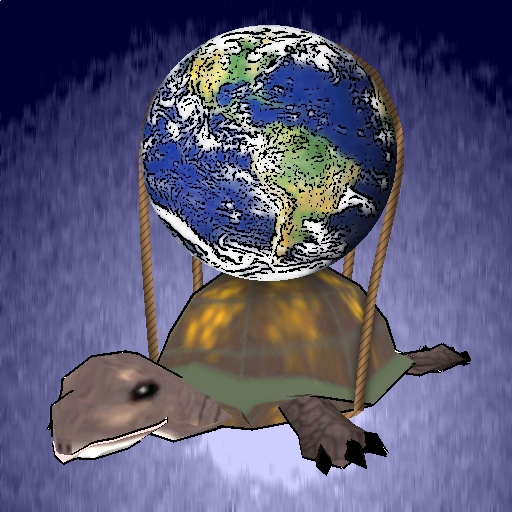 Any time a player harvests resources, moves troops, commissions new buildings, or begins forging or researching a new toy, the burden falls upon the sturdy shell of a humble Peasant. Of course I also intend to add to the game 'time saving' items and constructs, to allow players to invest research or 'turtlepower' into making life in the settlement easier, or in truth; freeing up more time to allow more tasks to be completed, just like in real life ;) . These items may include roads to make resources easier to bring home, or a spell that makes Peasants run faster, work harder, tire slower, things along those lines. ("The player has cast 'Drink Coffee', workers have strengthened their resolve!")
Now as this article comes to an end I would like to mention that all of the screen shots that I upload take advantage of the 'Description' section, giving a little bit more info on the game and what is actually going on in the image, I always enjoy reading what it says under the pictures, surely I am not alone. And with that I bid you all farewell and I offer my thanks for reading this far.
Until next time, I look forward to your comments,
~Heftig.