A Mini Update?
Recently we've decided that a massive post at the end of each month probably is a bit too long a wait to show off some of the stuff we've been working on so we've decided to release smaller bite sized articles every week(or whenever stuff is ready) in addition to our main post at the end of the month; These posts will contain less in depth details about development(which will be reserved for the monthly posts) but instead will highlight some of the latest art and tidbits fresh from the oven.


A Special Weapon Skin!
Marcus recently asked me if I had informed our watchers on IndieDB that the first 300 would be getting a special in-game texture of Duncan's sword, to which I said "yeah, I'm sure I must have mentioned it in a post" but it seems I had only mentioned it within the pictures description(with some help from Ian in the comments). So yes we will be offering a special skin to our first 300 Watchers and we do plan to do more exclusive skins for fans on our Facebook page and YouTube Channel so be sure to hit us up there too so you're not excluded from the fun.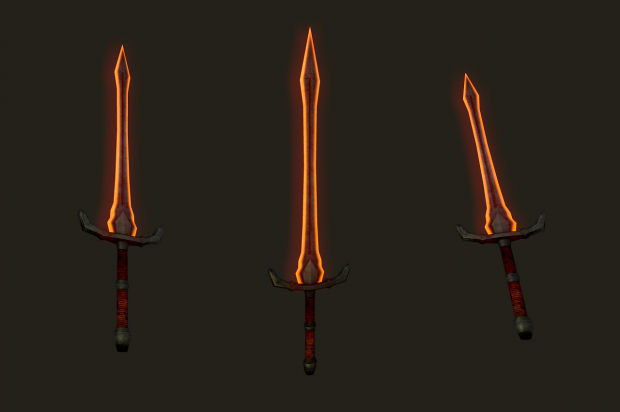 Revisions? On What Exactly?
A short while back we had Catalin(one of our environmental modelers) leave due to having just too much on his plate to handle, this left us with a massive task that needed completion as quick as possible but luckily we had a new member join us and was able to quickly take up and complete the task, Joost was able to separate the massive gate model into individual segments and re-texture them as to better meet our standard, Have a look at it below!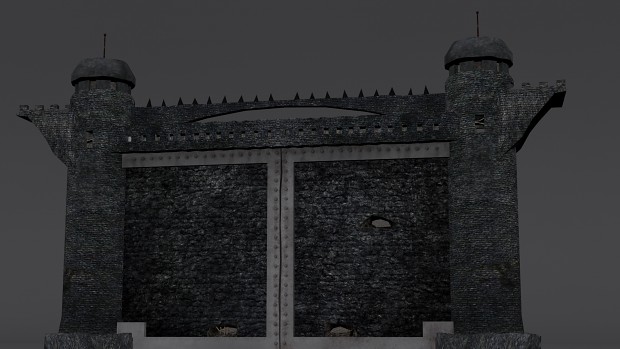 Want More?
Do Track us on IndieDB for the latest updates, you can also Subscribe to us on YouTube,
Like us on Facebook, be sure to check out our Official Website and Follow us on Twitter.It makes a huge difference to us knowing that we've got fans out there rooting for us so be sure to tell your friends about us, don't be afraid to leave a comment below just for the heck of it and thanks for your time!